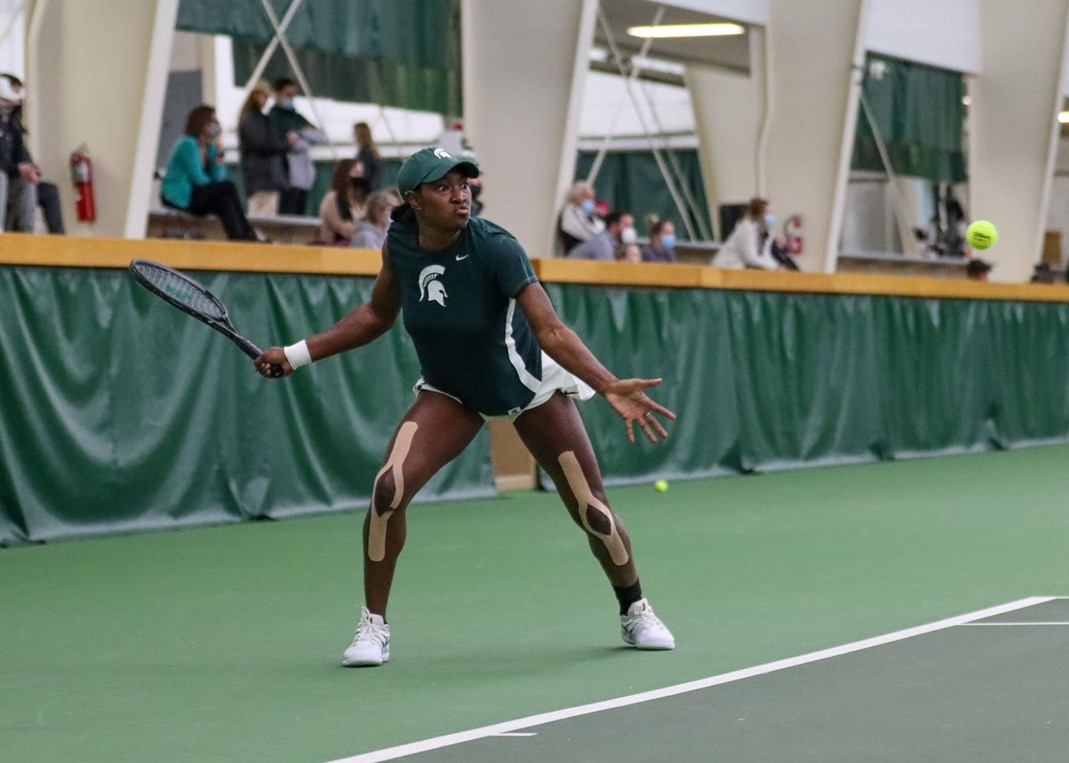 Recent Michigan State women's tennis alumna Mary Lewis was recently honored as the national winner of the 2021-22 Cissie Leary Sportsmanship Award, as announced by the Intercollegiate Tennis Association.
"I thank God and all of the people who have been in my corner and have helped me grow as a person," said Lewis. "I am so grateful that they helped me get to this point, and to be able to receive this award means the world to me."

"I am so very grateful for the opportunities I have received from playing under Kim Bruno and Tyler Faulkner and the assistance they have given me through my four years at Michigan State. Thank you to Molli Munz and the training staff who assisted me with keeping me in shape. I am also ever grateful to all the athletic trainers who helped me with my injuries. I have my mother to thank for providing me with the chance to play tennis and teaching me to keep pushing forward even when times proved difficult. My sister taught me how to stand up for myself and for those who are around me. Her examples taught me so much in life and as a tennis player."

"The most meaningful thing I like to remember is no matter what the sacrifice is, it is better to give it your all and be able to say that you tried your best even if you did not accomplish anything. No matter what, you will always get the experience and the knowledge to know how to do better the next time. Each experience has taught me how to grow as a person."

It is the second-straight week Lewis has been honored by the ITA, as the organization announced last week that she was the Midwest Region's winner for the Cissie Leary Award, advancing the Spartan to the qualifying pool for the national award.
To read the full story, visit msuspartans.com