When I was a child, we spent every Christmas at my grandparents' house with my extended family. My grandma loved the holidays and worked hard to make them special. She made me and my sisters matching velvet dresses, made everyone flannel pajamas, baked up a storm, bought too many gifts and decorated beautifully. She even hung tiny little glass ornaments on invisible strings from her ceiling. Everyone loved it and, as they swayed with every small breeze, it was magical.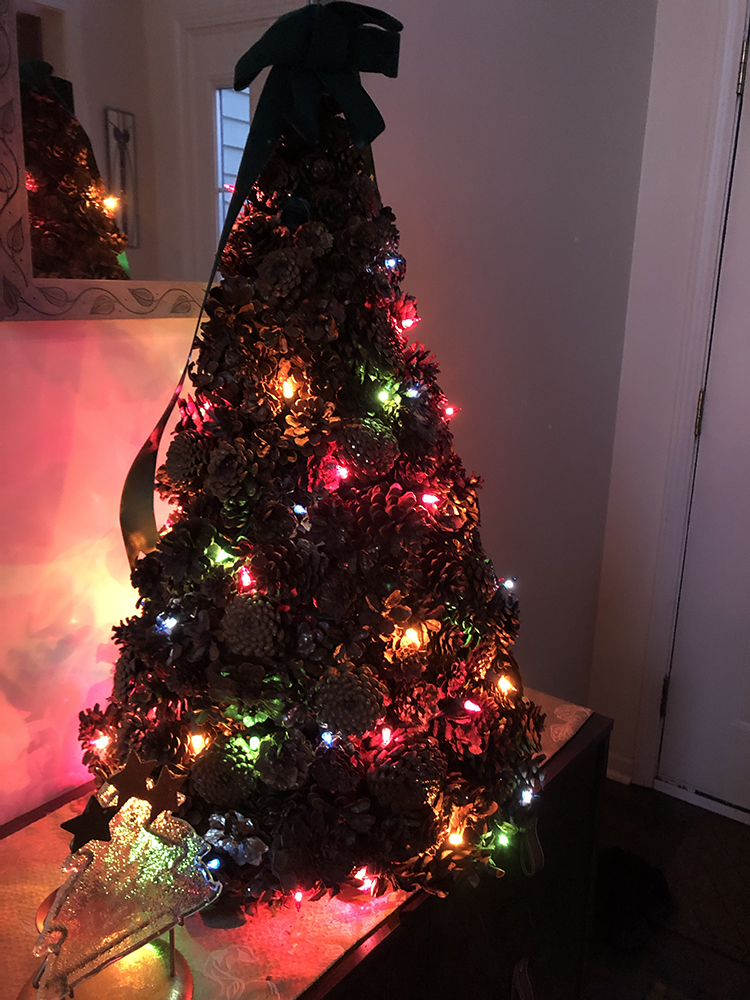 My grandma has been gone for decades and I miss her all the time, but she's always in my heart, especially at Christmas. I have her nativity set and a special tree she made of pine cones I helped her gather when I was five.

Recently, my sister converted more than a thousand family slides we found into digital files. As I was looking through them, I came across a photo of my grandma's holiday ceiling. It's when I realized that this year, one that has been so hard, deserved a little magic. So, I bought some tiny ornaments, pulled out some invisible thread and got to work.

Hours later, I had a magical ceiling, too. While I have a lot less than she did, my heart was immediately returned to her living room with all the warmth and love that lived there. I sent my sisters a picture, and they wanted some magic too, so they put some up at their houses. No matter where we are now, or the fact that we won't gather this year because of the pandemic, it's where our hearts are that matters.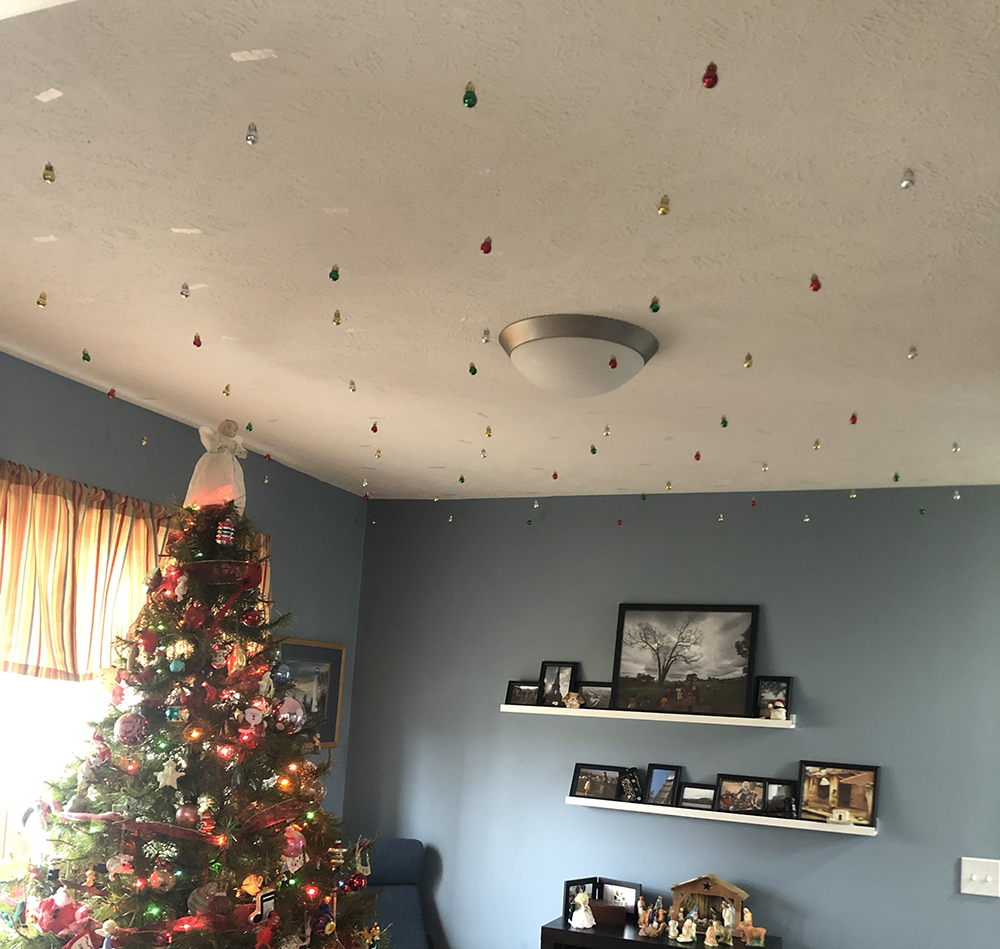 The same goes for all Spartans. Our beautiful campus has always been a "home" for us no matter where we roam. Even this year, when so many of us can't physically get to campus, it's no less our "home" because it's always in our hearts. That's the theme of this year's holiday greeting. We've gathered beautiful watercolor illustrations of some of our favorite places on campus and created a stunning video. Don't miss it in the MSUToday feature,
To Spartans near and far
. Don't blame me if your heart grows three sizes or you find yourself wiping a tear after watching.
And, while we can't celebrate in person, it doesn't mean we're any less proud of our Fall 2020 graduates. We'll be cheering them on as we watch the
virtual commencement ceremonies
, Dec. 18 and 19. And we're certainly cheering for two seniors who recently earned
prestigious national scholarships
.
Speaking of cheering, Janet Alleman, the basketball superfan, is no less spirited than she's always been just because she can't physically be in the Breslin Center.
Check out her video
from our "Behind the mask" series to learn about the contest she wants to have with the Izzone.
Brittany Bush, an Honors College junior studying biomedical engineering, has just as much spirit as Janet. She's incredibly driven to achieve her lifelong goal of having a career in medicine. Even as an undergrad, she's doing amazing research studying octopuses' movements and neurology. Read her
Student view: The perfect combination
, to learn more about this determined Spartan.
They say we leave a little piece of our hearts every place that makes an impact on us. I absolutely believe this. Just as my heart is at my grandmother's house and on campus, it also remains in places more distant. The people I meet are what tie me to a place.
Years ago, I was fortunate enough to travel to places around the world where Spartans are making a difference. I had the honor of meeting Monir Moniruzzaman, an associate professor of anthropology, in Dhaka, Bangladesh, where he has been doing fieldwork uncovering horrifying organ trafficking. My heart often returns to those crowded tracks we walked and the people we met there, especially the children. Read Monir's
Faculty voice: Advocating for human bodies
, to learn more about his important work. (And see a photo I took the day we were there.)
Though it was years ago, my heart still hurts for so many of the people I met on that trip, not just in Dhaka. And I'm still in awe of the incredible work being done by Spartans to make a difference for people and improve lives. That's what truly lives in the hearts of Spartans — a determination to make this world a better place. Spartans Will.
Lisa Mulcrone
Editor, MSUToday