Agriculture looks nothing like it did when Michigan State University was founded as the nation's first institution to teach scientific agriculture 168 years ago, and the next 168 years will require as many or more advancements to meet the needs of our changing planet.
The statistics are familiar. The world's population is expected to increase by nearly 50% in the next century, while the demand for agriculture crops is expected to more than double by 2050. The extreme weather anomalies caused by climate change are expected to continue and worsen in the future, which could substantially reduce agricultural production globally. Meeting these challenges requires scientists such as those at MSU who are applying the latest science and technological innovations to solve tomorrow's problems in a sustainable way.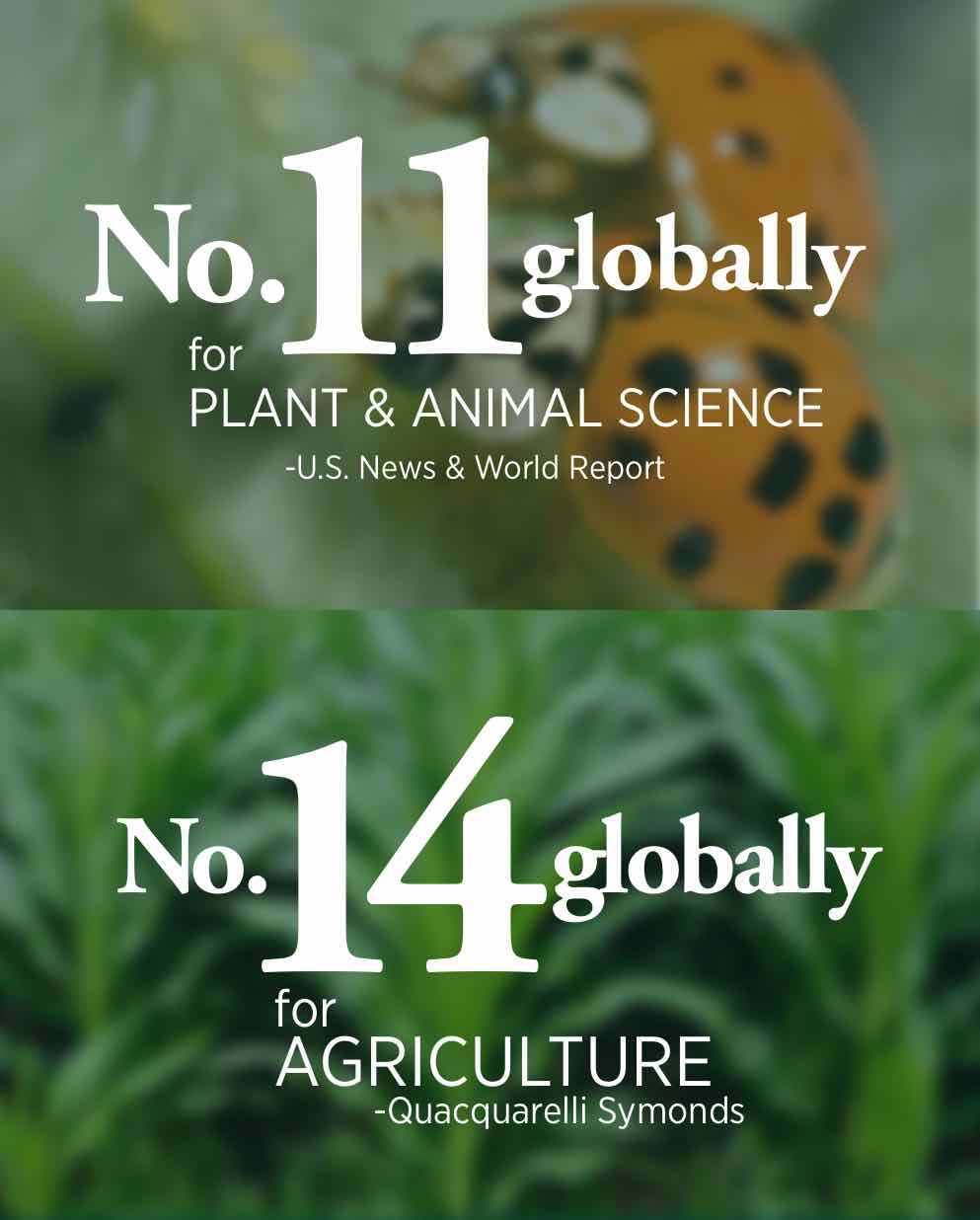 MSU is ranked No. 14 globally for agriculture and No. 11 for plant and animal science. Spanning multiple departments across the university, MSU has one of the highest concentrations of plant scientists in the world, and recent investments by the Michigan Legislature will bolster research capacity through $53 million in funding to update its Plant Science Greenhouses and Dairy Cattle Teaching and Research Center. With its 5,200-acre campus outfitted with research laboratories, greenhouses and trial farms as well as 14 outlying agricultural research centers strategically located throughout Michigan, the university fosters an interdisciplinary environment where collaboration and innovation are second nature.
Many of MSU's agricultural innovations are home-grown locally in the lab and field, but their applications span the state, nation and world.