Ten individuals have been named recipients of the 2023 MSU International Awards, presented by International Studies and Programs. For more than 30 years, the awards program has recognized individuals who have contributed positive, lasting change across the world through their efforts in international research, teaching and outreach.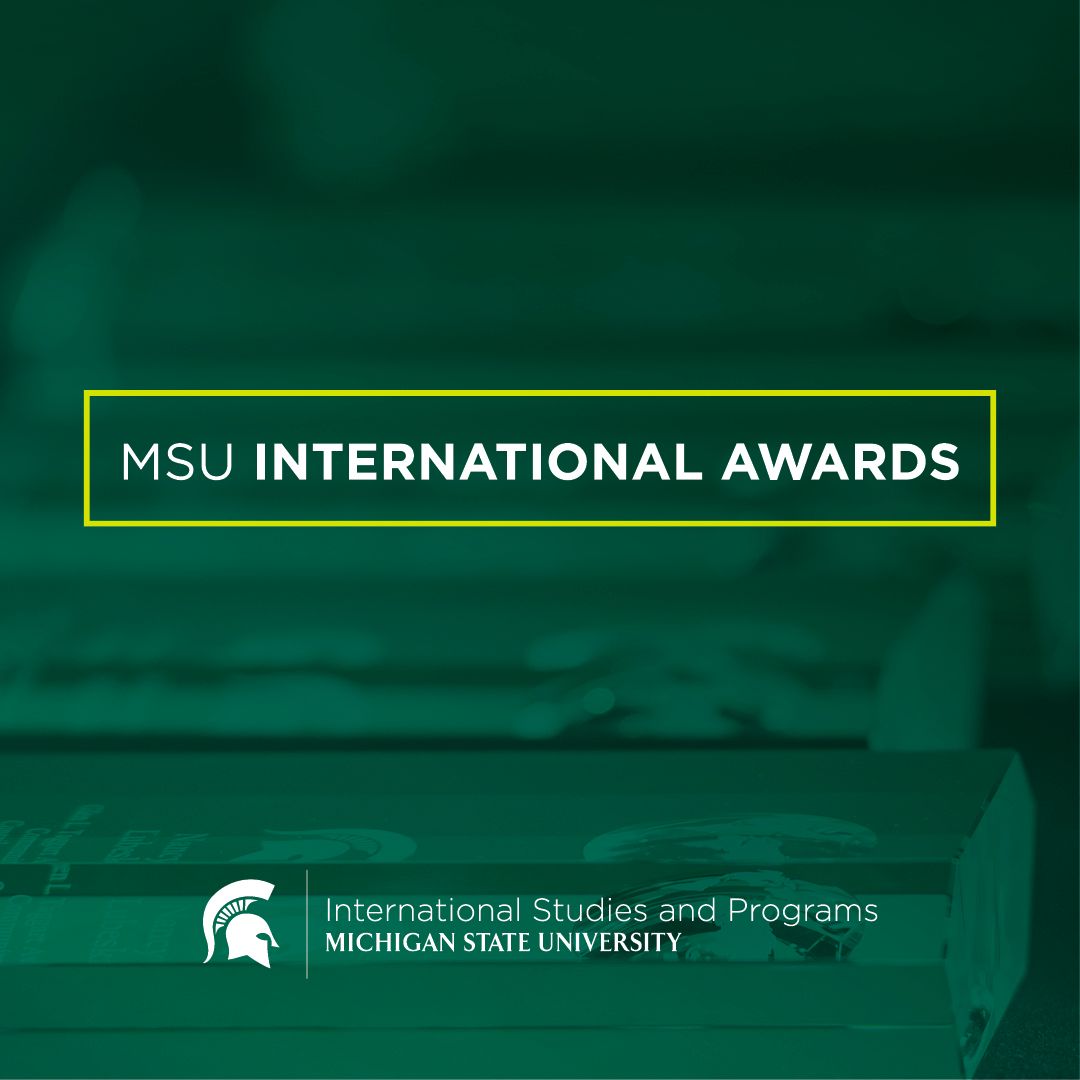 "At the heart of MSU's international engagement are the dedicated individuals who work to advance research, create new knowledge, foster partnerships, and innovate the global learning experience," said Steven D. Hanson, associate provost and dean for MSU International Studies and Programs. "After three years of virtual ceremonies, we are looking forward to being together again in person to shine a spotlight on these exceptional Global Spartans."
ISP will recognize the winners during the International Awards ceremony Wednesday, April 5 at 3:30 p.m. at the MSUFCU Club in Spartan Stadium. The event is open to all globally minded members of the extended Spartan community.
The ceremony will also include a special acknowledgement of the 2020, 2021 and 2022 International Award recipients who were recognized in virtual ceremonies held during the pandemic.
To read more about the award winners, visit the International Studies and Programs website.
Additional ceremony and awards information can be found at awards.isp.msu.edu.