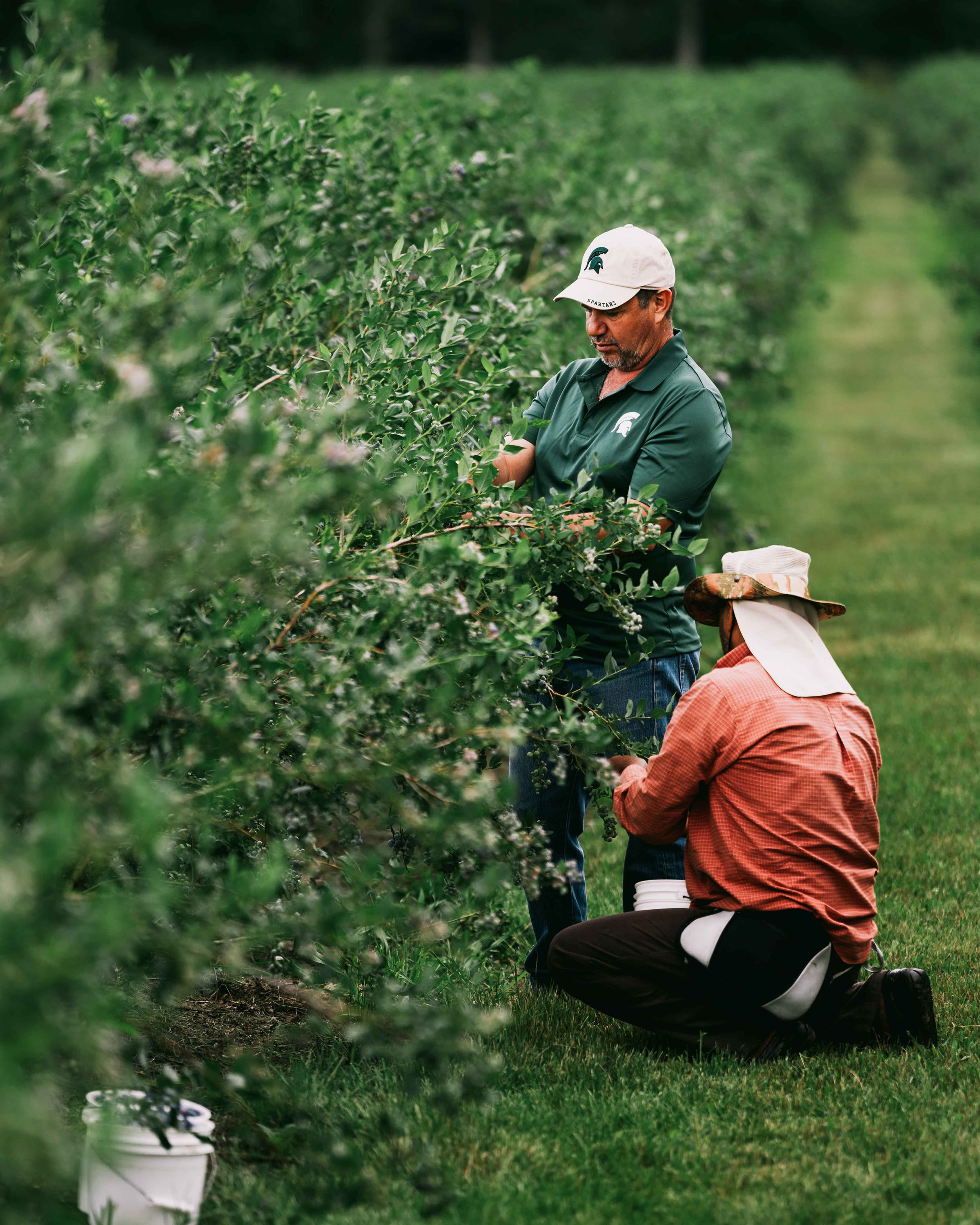 Agronomist Juan Pedro Solorio chats with a farmworker picking blueberries. Photograph by Nick Schrader.
What started as La Siembra in 2013 — Spanish for "the sowing" — has become La Cosecha, or "the harvest."
The idea to provide Latino/a farmers with agricultural training and resources came to Professor David Mota-Sanchez when he was doing his postdoctoral research at Michigan State University in the Department of Entomology. Born and raised in southern Mexico, he observed that Michigan's Latino/a farmers and farmworkers could benefit from education in pest management and pesticide use. He conducted a preliminary needs assessment and saw the challenge before him: conducting scientific programming across a language barrier for a community with historically limited access to traditional education.
"I was thinking that this was going to be extremely difficult, but then I realized that the farmers had their own words and their own systems for naming and identifying pests," says Mota-Sanchez. "So it was about the science, but there was also this cultural part that was really important."
What is La Cosecha? Headed by David Mota-Sanchez and funded by a grant from the U.S. Department of Agriculture, La Cosecha is an MSU-led three-year educational program for beginning Latino/a farmers and ranchers offered in collaboration with the Michigan Department of Agriculture and Rural Development and Telamon Corporation.