MSU recognizes Asian Pacific Islander Desi American, or APIDA, Heritage Month during March and April each year to increase the visibility and awareness of the group's multicultural diversity.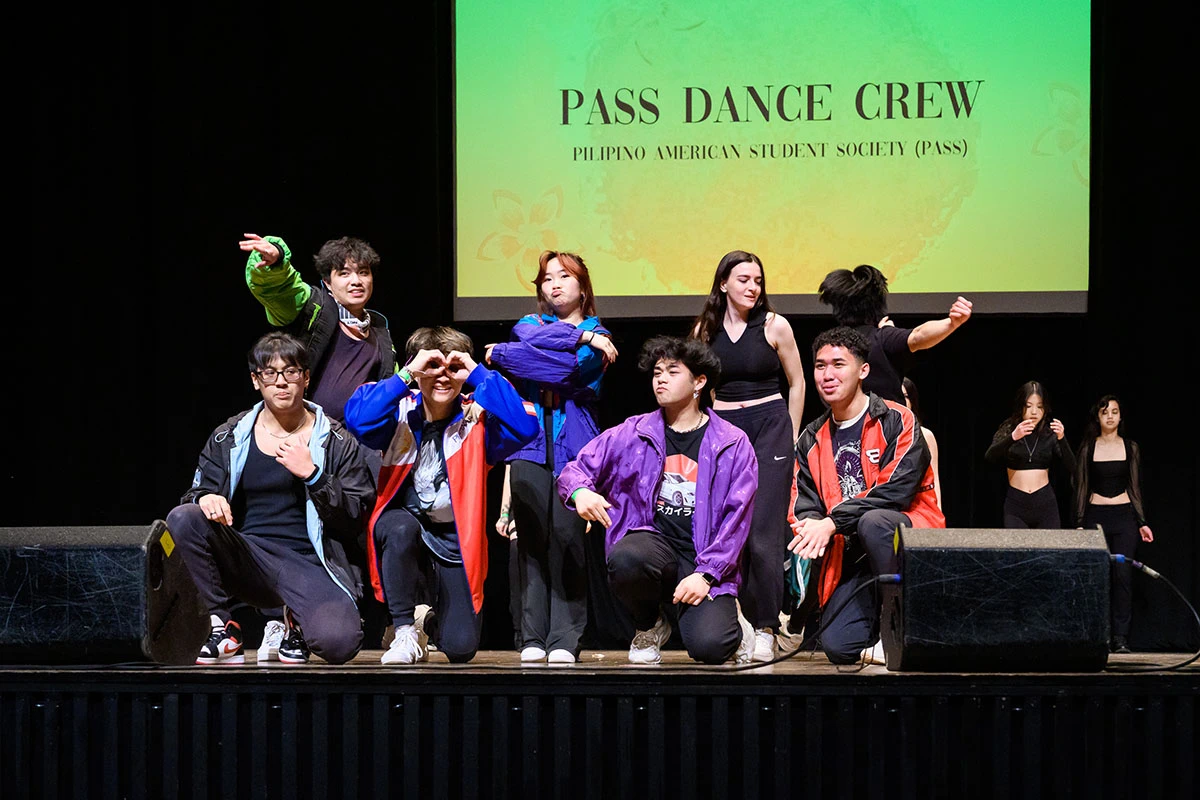 Pilipino American Student Society Dance Crew performers pose on stage. Photograph by Dane Robison.
This winter, Michigan State University's Asian Pacific American Student Organization, or APASO, held its 20th Cultural Vogue, the university's largest event celebrating and exploring the cultures and experiences of the APIDA community on campus. Each year, this event brings together faculty, staff and students to watch performances by members of the APIDA community and host a special guest speaker.
This year's event at the Wharton Center for Performing Arts focused on acknowledging the need for increased awareness and inclusion to support MSU's APIDA community and also marked APASO's 40th year at MSU. The organization was founded in the fall of 1982 following the murder of Chinese American Vincent Chin, which sparked a movement in Asian American civil rights activism throughout the nation.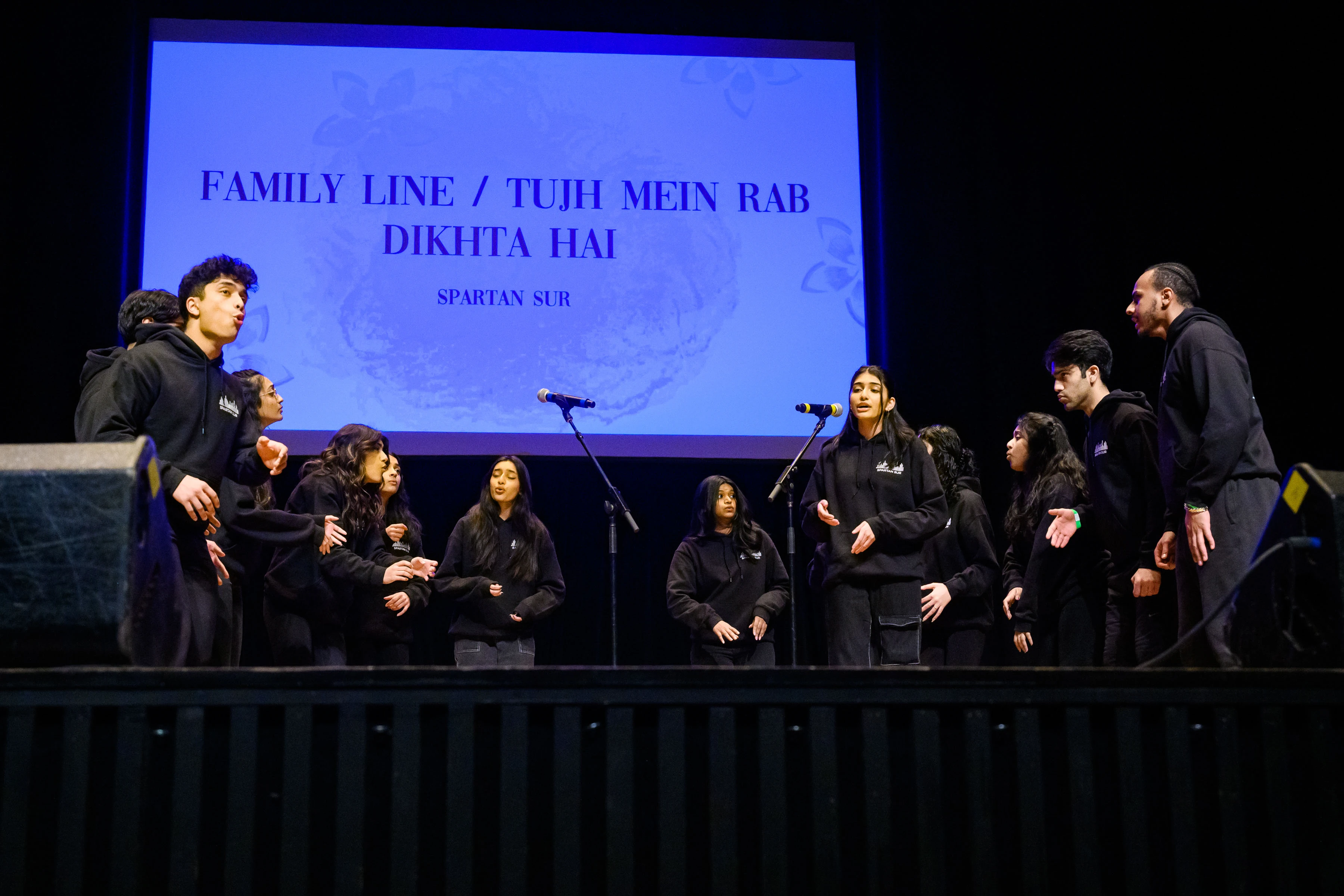 Spartan Sur performs South Asian songs on stage. Photograph by Dane Robison.
After recent national incidents impacting the APIDA community with students struggling and in mourning, Anna Lin, APASO adviser in the Office of Cultural and Academic Transitions explained that Cultural Vogue provides an opportunity to be together in a space to help create a sense of safety.
"Cultural Vogue speaks volumes to the community by being featured in the Wharton Center, a great performance venue," said Lin. "For us, as a community, to be able to showcase all the different cultures, histories, arts from the Asian Diaspora in this space is empowering."
"Roots. Resilience. Rebirth." was this year's theme, signifying that though time passes, we are still connected to our roots as we make anew. The evening's programming included affiliates of APASO and community members performing traditional and modern dances, singing, screening videos, showcasing talents and displaying cultural fashion, followed by the keynote speaker, Manjusha P. Kulkarni, an equity and anti-bullying advocate and executive director of the Asian American and Pacific Islander Equity Alliance.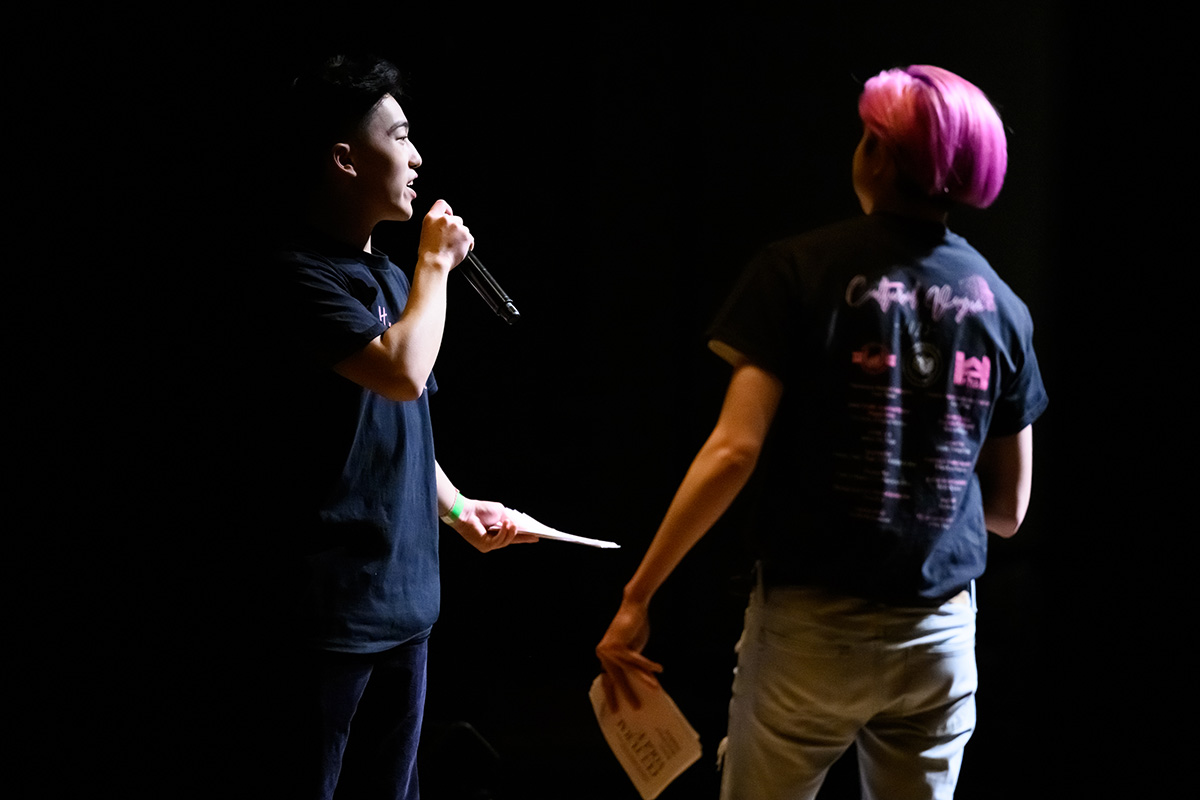 Co-host Thomas Vue speaks on stage at Cultural Vogue. Photograph by Dane Robison.
One highlight during the event featured MSU undergraduate student Thomas Vue presenting a recording of his grandfather telling a brief history of his journey to the United States, engaging the audience and strengthening their connections through his rich experiences and memories.