Leeslie Herrera is a senior from Mission, Texas, studying criminal justice with a minor in Chicano/Latino studies. She earned an associate degree in criminal justice from South Texas College through an early college program at her high school before coming to Michigan State University.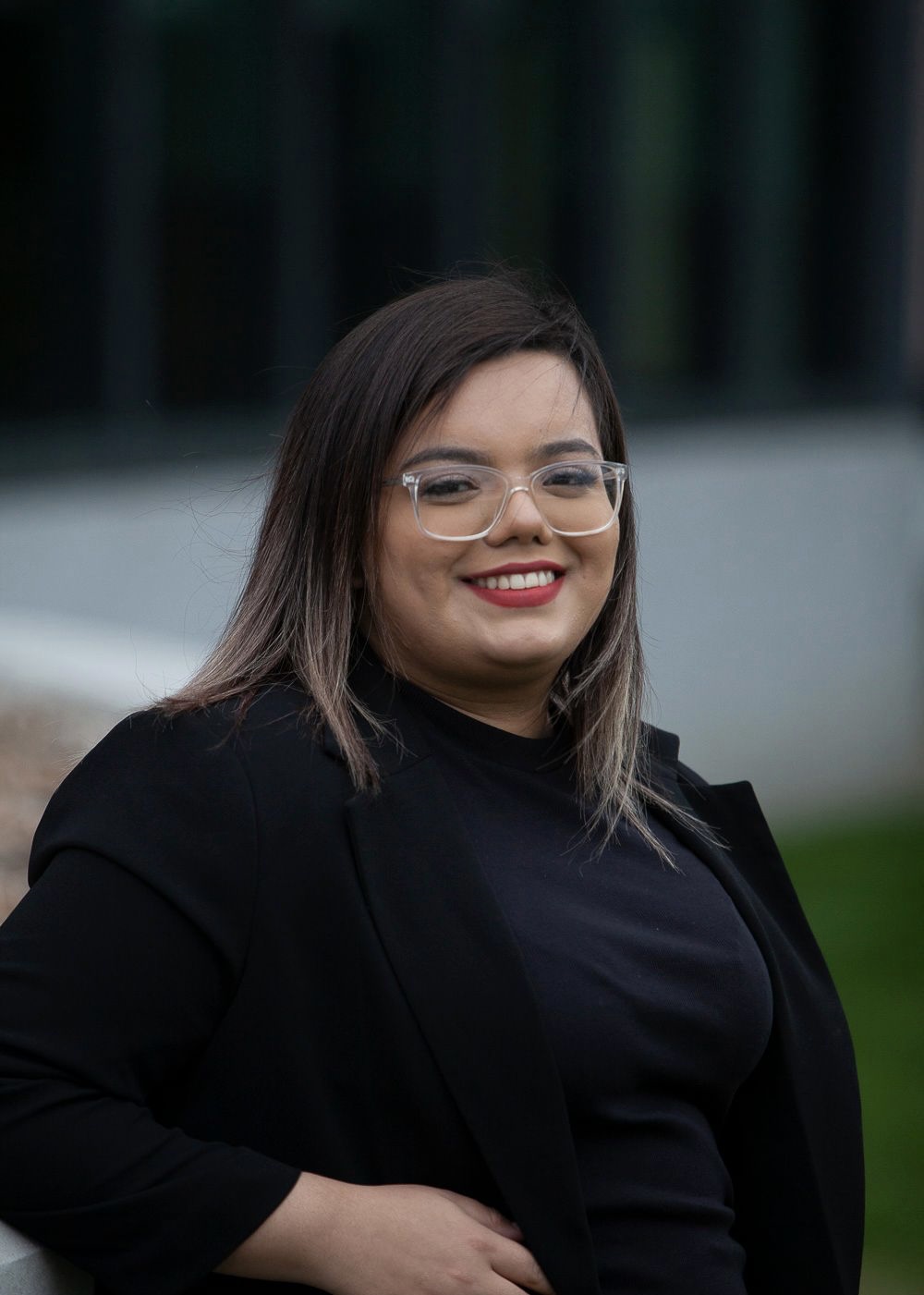 To me, this year's homecoming court theme, "Spartan's bring the magic," means that there are Spartans around the world who are always willing to lend a helping hand, to be advocates for one another and to stand in solidarity with each other.
As a homecoming court representative this year, I am proud and honored to represent Latinx students, first-generation college students and farm-working students. It is important and exciting for me to represent my people because being in a predominantly white institution can be discouraging for marginalized communities like mine, which can provoke imposter syndrome. But I hope to bring my community comfort when they see a face that resembles theirs and remind them that, "Si, se puede." ("Yes, you can.")
During my time as a Spartan, I have tried to find a way to serve others, help migrant students and advance my professional goals. Studying criminal justice, I have interned at the Michigan State Police, where I organize and produce documents and spreadsheets.
I also served as a College Assistance Migrant Program ambassador, where I worked as a youth mentor and managed our social media accounts, and I am a member of Mujer a Mujer, a Latina organization that helps to empower women.
Serving as the Chicanx Latinx Association representative for Culturas de las Razas Unidas, which is the largest Latinx organization on campus, I am a liaison between undergraduate and graduate students. I advocate for undergraduate students by presenting their needs to the Latinx graduate association to create a better experience.
The most impactful experience I have had during my time at MSU was a spring break service trip to Huatulco, Oaxaca, Mexico, where I volunteered at a school and got to interact with the locals, who were incredibly welcoming and kind. The people of Piedra de Moros will forever hold a special place in my heart — the experience taught me how valuable education is.
I believe Spartans everywhere understand that, too. Just like our homecoming court theme, Spartans are bringing magic to everyday life by being kind to one another, by respecting one another and following their dreams.
This article has been repurposed from a story originally published by MSU Alumni. For the original story, visit alumni.msu.edu.
---
National Hispanic Heritage Month is recognized at MSU and nationally from Sept. 15 to Oct. 15. To support Hispanic and Latinx students at MSU, visit givingto.msu.edu.