Elizabeth Litwin is a senior from Chicago majoring in fisheries and wildlife with a concentration in conservation biology. She is team president of the archery team. She is a 2022 CANR Alumni Association Scholarship recipient. Once she graduates, she hopes to work for the National Park Service.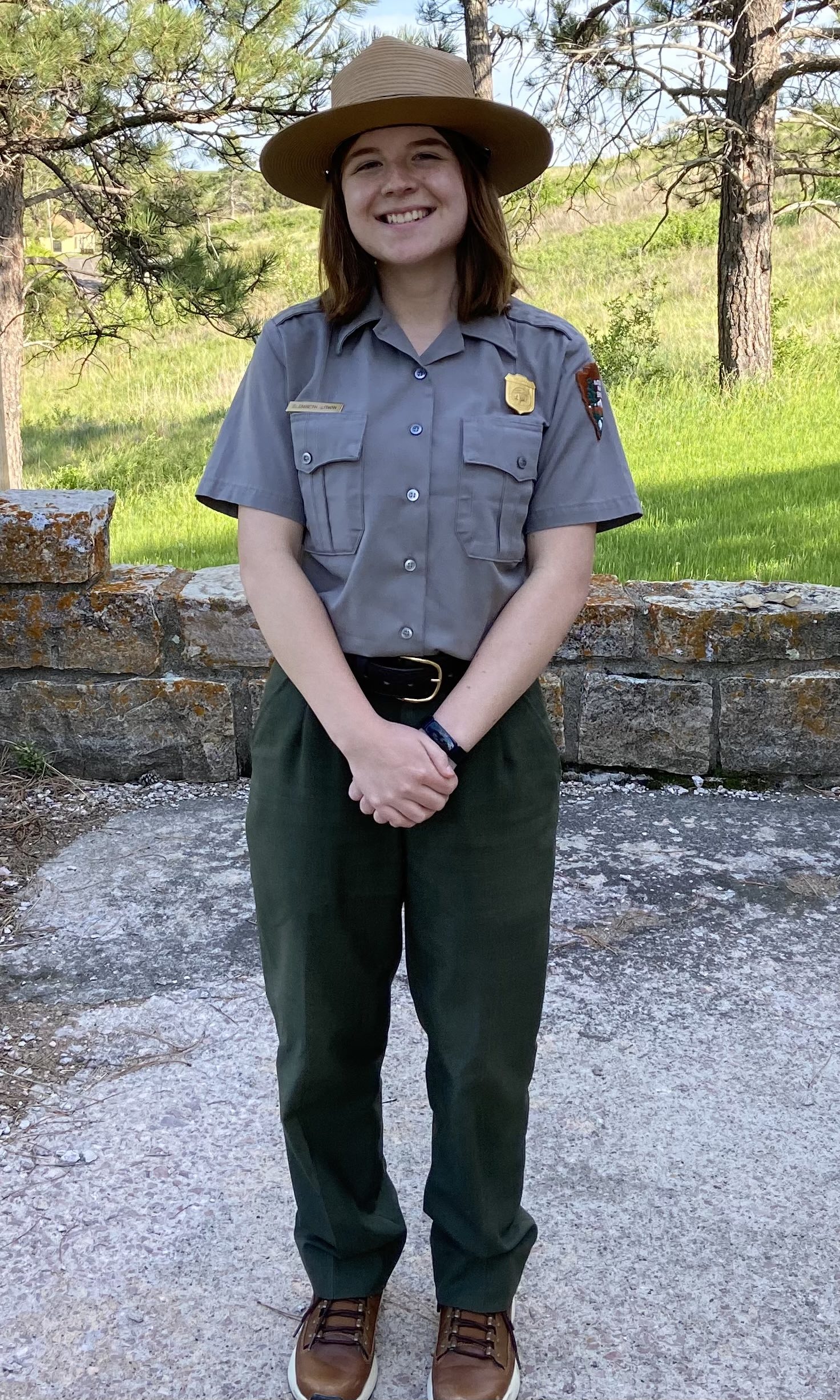 This past summer, I was fortunate to work as a park ranger at Wind Cave National Park in the Black Hills of South Dakota. In 1903, it was the first national park established to protect a cave. It was a phenomenal experience.
Connecting with visitors during my guided cave tours was so much fun. I love developing interpretation programs and being able to present them daily to diverse audiences was very rewarding. The experience was hopefully a preview of what is to come after I graduate from MSU, as I dream of one day working for the National Park Service. The work I'm doing at MSU is preparing me for just that.
Studying in the Department of Fisheries and Wildlife is providing me with a strong base in the foundational and applied sciences of natural resource management. I am passionate about the stewardship of natural resources, especially on public lands. The program puts an emphasis on human dimensions, which lines up nicely with my career goals.
My classes have pushed me. Direct learning of outdoor skills, including electrofishing, recording data and identifying plants have been great experiences. They pushed me out of my comfort zone and built my confidence that I am qualified to be a professional in this field.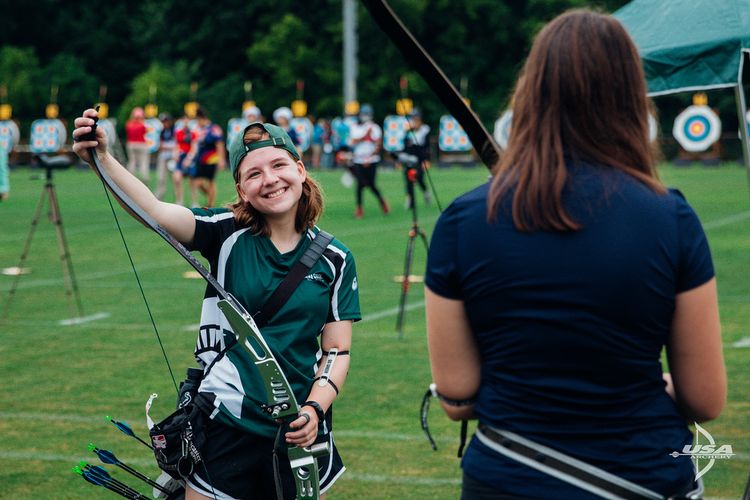 Going to MSU has also provided plenty of out-of-classroom opportunities. I've been on the archery team my entire career at MSU. This is my fourth year as a team member and my first year as team president. What I love about the team is our dedication to the sport, while also focusing on and excelling in academics and professional development. We are completely self-funded and organized, which takes a lot of time and commitment from our members, who have a real passion for archery. Plus, it has gone very well for me! I was fortunate enough to be a member of the 2019, 2021 and 2022 U.S. Archery Teams.
Once I graduate, I hope to work with the National Park Service or another agency within the Department of the Interior. I hope to create meaningful and accessible programs to connect students and lifelong learners with park resources, as well as integrate current scientific research with cultural history and traditional ecological knowledge.
Thanks to my well-rounded experience at MSU, I believe I will be in a great position to achieve these dreams.
This story was adapted from an article that originally ran on the College of Agriculture & Natural Resources website.