Kevin Leonard is the interim director of the MSU Native American Institute and a member of the Sault Ste. Marie Tribe of Chippewa Indians. Leonard previously served as president of Educating Anishinaabe: Giving, Learning and Empowering, or EAGLE — the Native American faculty and staff association at MSU — and as an executive board member of CoREM, the Coalition of Racial and Ethnic Minorities. His most recent position prior to assuming the interim director role was serving as assistant director of diversity, equity and inclusion programming for the College of Veterinary Medicine.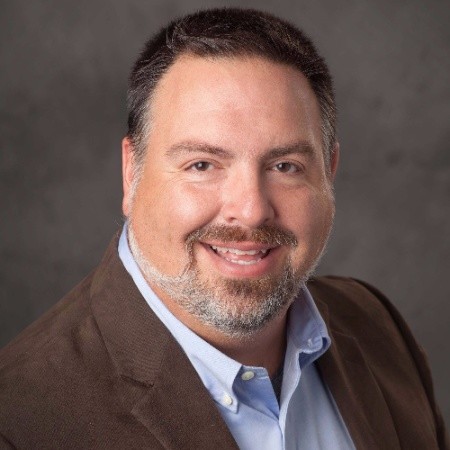 MSU has a longstanding and significant presence of Native leadership on campus that needs to be recognized, including student organizations, programs and centers, a faculty and staff association as well as partnerships with community organizations. This year the North American Indigenous Student Organization hosted its 37th annual Powwow of Love event on Oct. 1, and on Indigenous Peoples' Day the North American Indigenous Student Organization hosted a march on campus calling attention to the occupation of ceded lands.

Native American Heritage Month takes place in November, the season of harvesting, gathering, hunting and of giving thanks and remembrance of our ancestors. This month is a time to honor, recognize and celebrate the rich cultural heritage, traditions, histories and societal contributions of the Indigenous people of the United States. Indigenous peoples' contributions have made an impact on everything from the formation of the U.S. government to the food we and the rest of the world eat and often take for granted.

One of the ways our communities have worked to maintain their sovereignty is by reclaiming our foods, which have been crucial to the health of our people. For thousands of years, the Indigenous people of North America and South America cultivated tomatoes, potatoes, peppers, wild rice, pumpkins, squash, peanuts, beans, chocolate, vanilla, blueberries and corn. These foods were unknown to Europe, Africa and Asia prior to European contact.

Many people on our campus have used or have heard of MSU's land acknowledgment, and although it is good that people are finally acknowledging they are on Native American land, there is still much work to be done. The treaties that resulted in the land being taken from the Indigenous peoples of this region and elsewhere were often signed by our ancestors under duress and were seldom honored by the U.S. government. Therefore, as you hear or read the land acknowledgment, understand that those words are just the first step in righting the wrongs of the past.

With these land acknowledgments come obligations to support Native students, faculty and staff and to help tribal nations fight to uphold their sovereignty. Our Native students continue to feel that campus and classrooms are not inclusive or welcoming, and they often feel unsafe on campus. They face microaggressions from faculty, staff and even fellow students on a regular basis. As such, if we are going to read and promote the land acknowledgment, we also must be prepared to support our Indigenous students, faculty and staff.


Here are three ways to support Native peoples at MSU:
Do some research on your own about the Indigenous people of this region. Across the board, we tend to ask our marginalized communities to shoulder the responsibility of teaching others about our culture without doing some leg work of our own. If you are unfamiliar with our tribal nations, cultures and traditions, do some research and reading on your own. Don't always expect a Native person to do the heavy lifting of educating you. It is ok to ask, but knowing you did some research before coming to ask goes a long way in showing you are interested in learning more about Native people.
Get in the habit of paying for expertise and knowledge. If a faculty member is asked to present or teach another class, it is customary to pay them a stipend for their knowledge and expertise. Yet, when we ask Indigenous faculty, staff or students to present to a class, be on a panel or be part of a seminar, we seldom feel they need to be paid for the knowledge, experience and expertise they bring. We need to begin to think about ways to compensate them for the knowledge and expertise they bring.
Preserve our language. Our tribal nations are losing our traditional language speakers at an alarming rate. Most Indigenous language instructors have been underpaid and are not in tenure-track appointments. To make sure the Anishinaabemowin language can be passed down for generations to come, we need tenured Anishinaabemowin faculty.
Finally, I would encourage our campus community to learn about the 12 federally recognized tribal nations in Michigan, our four state-recognized tribal nations — Burt Lake Band of Ottawa and Chippewa Indians, Grand River Band of Ottawa Indians, Mackinac Bands of Chippewa and Ottawa Indians and Swan Creek Black River Confederated Ojibwa Tribes of Michigan — and the Three Fires Confederacy. We've got to do a better job supporting our Indigenous community. We need your help to make MSU a safer, more inclusive place for Indigenous people.

To learn more about Native American Heritage Month events at MSU visit MSUToday or to support American Indian and Indigenous Studies programming at MSU and within the local community, visit givingto.msu.edu.