Dead bacteria can still make their presence felt in the land of the living. New research led by Michigan State University integrative biologists is showing that this could have big implications for antibiotic resistance on farms.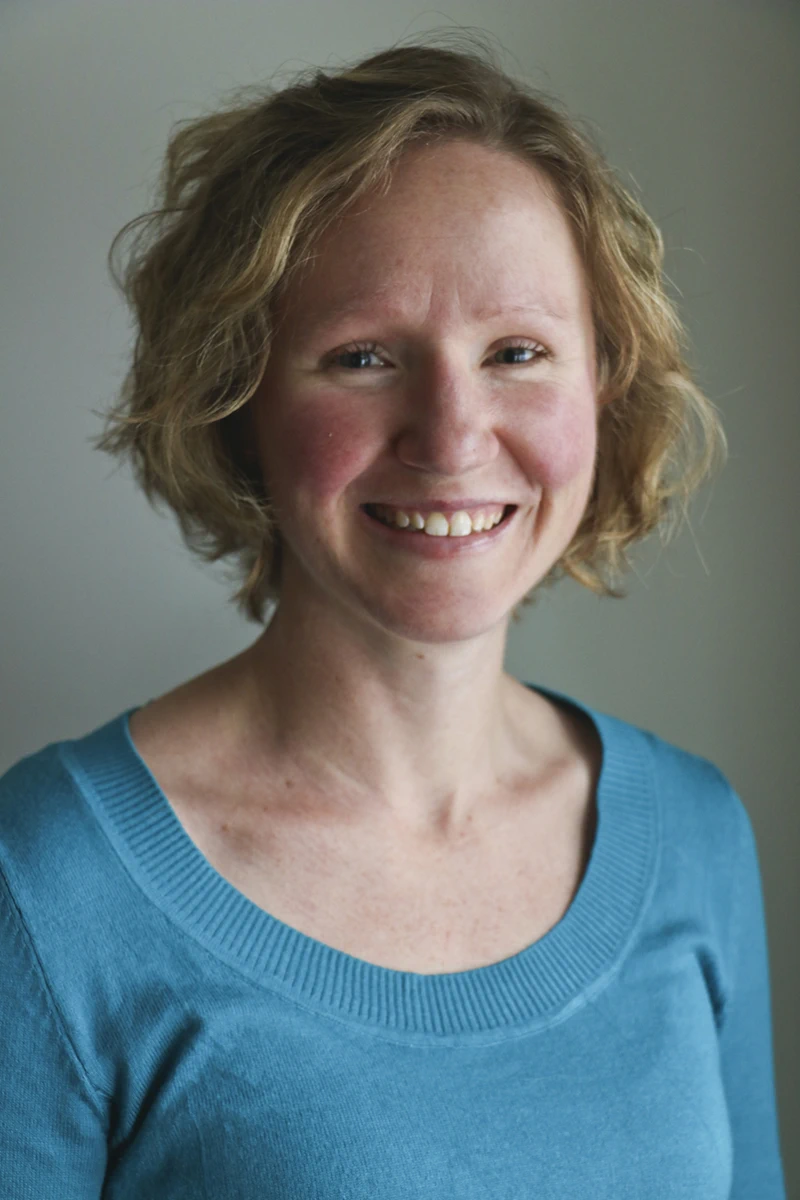 MSU Associate Professor Sarah Evans
The results were published March 24 in the journal Applied and Environmental Microbiology.
The World Health Organization has called antibiotic resistance one of the biggest threats to food security. Infectious bacteria that can evade antibiotic treatments are huge concerns for the well-being of livestock, the food industry and the public.
"Outside of medicine antibiotic resistance isn't talked about maybe as urgently as it should be," said Sarah Evans, an associate professor in the College of Natural Science and the Ecology, Evolution and Behavior Program. "We thought these were processes that needed to be studied more in the field."
So Evans and her team took a closer look at one of those processes: how DNA from dead bacteria could introduce antibiotic resistance to living bacteria in the soil. In better understanding that process, the team is also looking to find ways to help stop it.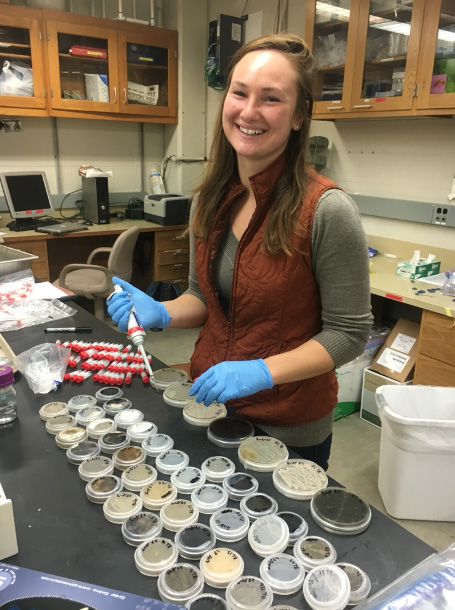 Heather Kittredge isolating bacteria from the environment. Credit: Robert Logan
"People think a lot about live bacteria," said Heather Kittredge, who led the research for Evans's lab as a doctoral student. "Maybe we should be thinking about the dead ones, too. They have biological activity beyond death."
The idea might sound like something out of a zombie movie. It is, however, an established and prevalent — albeit less well-known — part of evolution. It's an example of what's called horizontal gene transfer, in which genes are more handed off than handed down.
When bacteria die, they burst and leave DNA behind. This lets living bacteria collect those genes and put them to work. For example, if a dead bacterium happened to have genes that contributed to antibiotic resistance, a living microbe could pick those up and gain their powers.
Microbiologists have extensively studied genetics and bacteria in petri dishes to know that this is indeed a way antibiotic resistance spreads. But less is known about how the process plays out in nature, especially in soil, where antibiotic resistant pathogens can develop and eventually wreak havoc on human health.