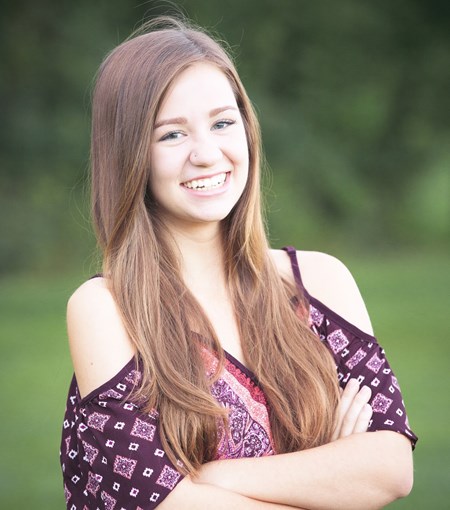 Emma Dester is a senior in the Department of Biosystems and Agricultural Engineering and is the lab manager for the MSU Nano-Biosensors Lab. She is on an international team that just won the T2Med Hackathon in Israel.
It was 6 a.m. on a Friday morning and although I had barely slept in the past 48 hours, my mind was racing. Across the world in Israel, the T2Med Hackathon was ending. Winners were at last being announced.
As we all virtually applauded the third and second place teams, my team's hope of placing in the competition began to dwindle. I reminded myself that winning didn't matter anyway; exponentially expanding my understanding of entrepreneurship in only a few days with this team of amazing students was reward enough.
Suddenly, I saw my own team picture appear on the stream, with our BrainSense logo on display. We had won first place! I almost burst into a cheer before remembering that it was still 6 a.m. in Michigan, and my neighbors wouldn't be quite as excited at this hour as I was.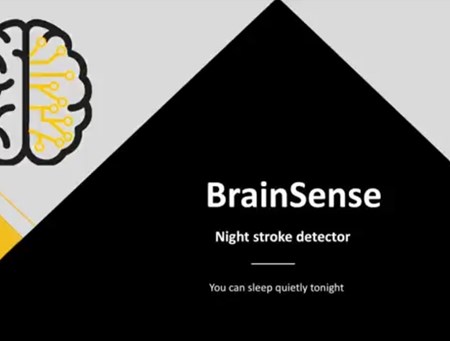 As a senior in biosystems engineering hoping to go to medical school after my master's degree, medical innovation and invention has always been a passion of mine. But entrepreneurship was not exactly in my wheelhouse.
When I was nominated to join a team for the T2Med Hackathon, though, I couldn't say no. The idea of learning from the experienced graduate and medical students on these Israel-based teams was too good of an opportunity to pass up.
During this three-day virtual event, graduate and medical students from Michigan State University and the Israel Institute of Technology created teams to design their own medical innovation. We collaborated on extensive research and planning, and we were mentored and guided by experienced entrepreneurs and industry leaders.
Our team, led by Yonatan Beylin of the Israel Institute of Technology, designed an innovative new technology for at-home detection of strokes in susceptible populations while the patient is sleeping. Strokes are a leading cause of death and disability, with over 795,000 individuals in the United States experiencing one every year.
In addition, 1 in 4 stroke survivors will experience a second stroke, and immediate detection and treatment is essential in order to reduce detrimental effects. One of the most dangerous situations is when a patient experiences a stroke during sleep because they are unable to call emergency services. These strokes during sleep are, unfortunately, common, accounting for 1 in 7 strokes in the United States.
Our product, BrainSense, seeks to address these undetected sleep strokes. Our solution is to create a reliable, rapid and easy-to-use device that enables point of care stroke detection during sleep. As noted by our mentors and judges, what truly set us apart was the identification of an unmet need in medical technology. This technology also has a wide target market of individuals at risk for strokes. This not only includes stroke survivors, but also people who have experienced transient ischemic attacks or have atrial fibrillation.
As winners of the Hackathon, my team will now receive funding to continue developing our product for BizTech, a larger Israel-based event for medical startups! I have never considered entrepreneurship to be a part of my future, but now I cannot wait to see where this project takes me.