Kevin Sedatole is a professor of music, director of bands and chair of the conducting area in the College of Music. The following faculty voice is repurposed content from Sedatole's comments on behalf of the faculty during the Billman Pavilion Grand Opening Ceremony.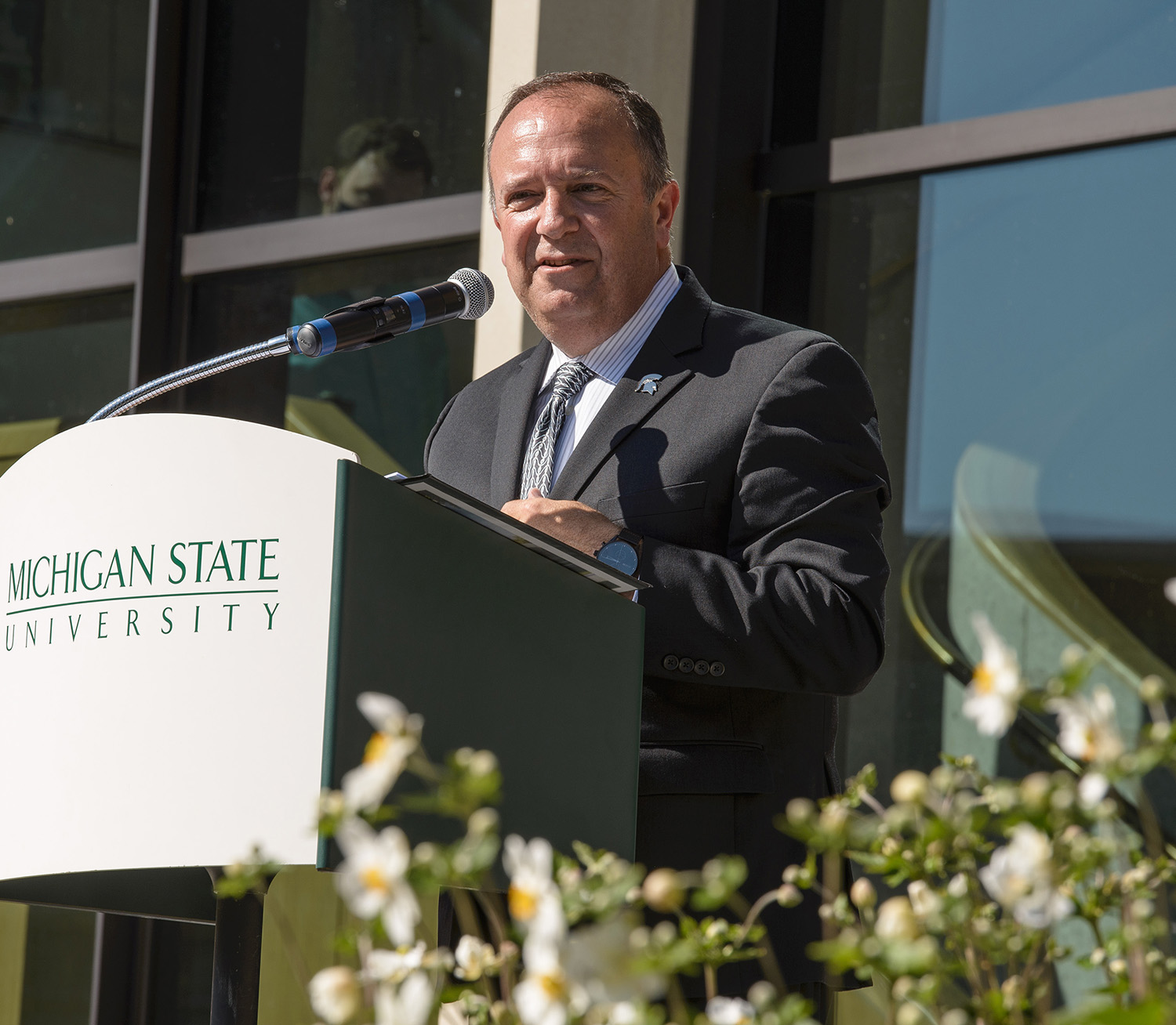 The new facilities housed in this beautiful building have been transforming. Each of our new rehearsal halls — Murray, Large and Eichler — feature its own unique acoustics that enhance the experience of the primary ensemble using the space.
These new spaces have directly affected the student experience in many positive ways including physical space, the ability to hear and listen better, less fatigue and the joy of rehearsing in a beautiful space. The new spaces have allowed our College of Music schedule to change in ways that support not only the large ensembles but create large blocks of time to support the academic mission as well.
This definitely has been a team effort. Two years before the ground-breaking, a large faculty committee from the College of Music was assembled with architects, acousticians, University Infrastructure Planning and Facilities and outside contractors. There were many detailed meetings that required serious planning and commitment — sometimes frustrating, but always with the end goal in mind. Through diligent and determined effort and constant reaffirmation from the dean, we all reached the long-awaited outcome.
Of course, none of this could be done without the incredible support of our donors. The National Leadership Council that the dean has assembled has been nothing short of miraculous. Your efforts to help push this project along through whatever means necessary has had a direct influence on what we now enjoy today. And, of course, our gratitude and thanks to Dr. Billman are unending. Your commitment to student learning has created change to our college that I'm not sure anyone can consider. Thank you so much for your generous gift and your continued support for the College of Music.
And lastly, I know that I speak for the faculty, we must thank our dean and his team that includes David Rayl, Michael Kroth, Rebecca Surian and Ann Marie Lindley for their tireless work and labor of love to see this project to its fruition. Nothing of this magnitude gets done without strong leadership at the top. I know that Jim will want to thank everyone else for their efforts, but we must take the opportunity to publicly thank him.
As you can tell from just driving through campus that we are in constant change with new building projects seemingly everywhere. This constant progress is largely due to the actions of the Board of Trustees and their commitment to keep MSU moving forward.