Bringing with her a proven track record of success and program building, Robyn Fralick was announced as Michigan State University's new women's basketball head coach on March 31 by MSU Vice President and Director of Athletics Alan Haller.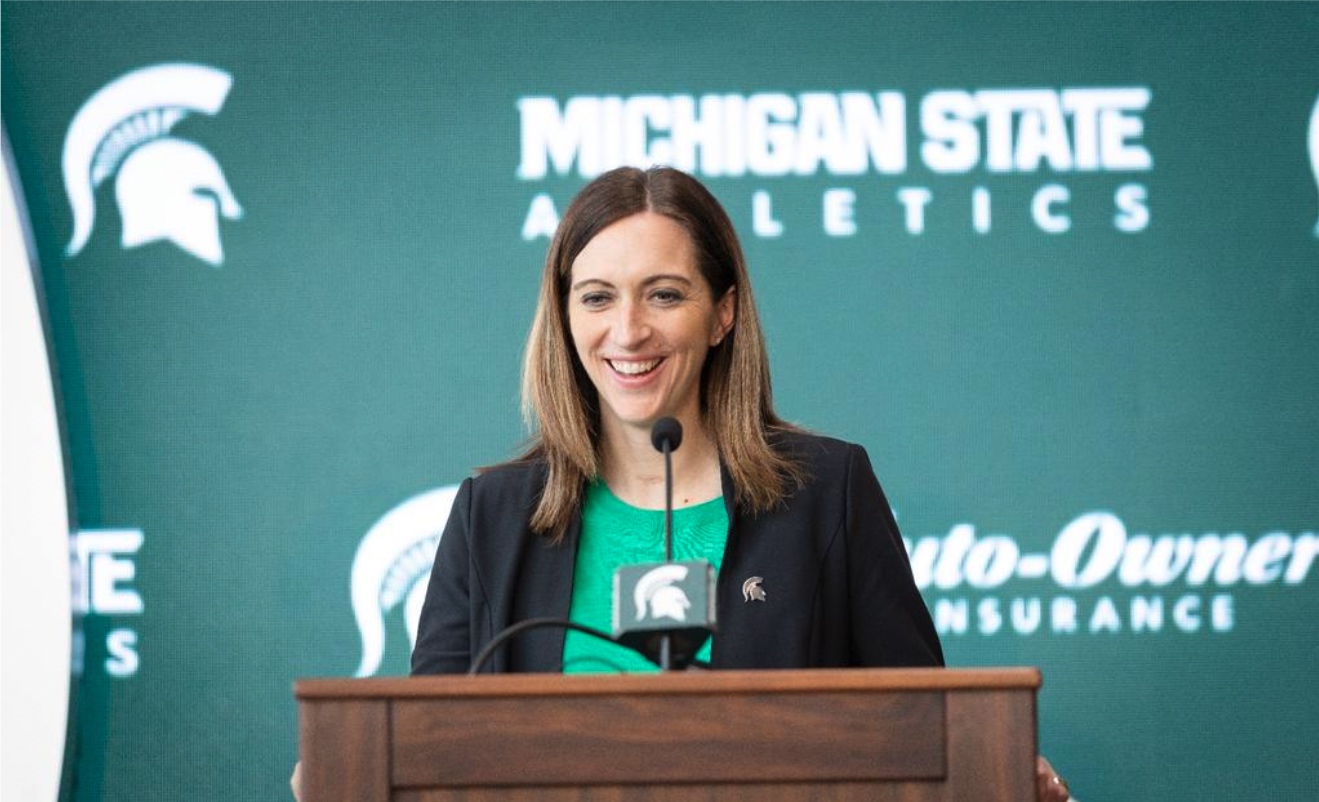 Fralick becomes the sixth coach in Spartan women's basketball history.
"This is a great day for Spartan women's basketball as we welcome Robyn Fralick to our Spartan Family," said Haller. "Her resume speaks for itself, both in the historic success and championships she captured at Ashland and the job she did turning around the program at Bowling Green, not only capturing a championship but also creating an expectation of postseason success. Beyond that, Robyn possesses the ability to connect individually with student-athletes in order to maximize their abilities, while also bringing everyone together to create team success.
"Although she grew up in our community and we couldn't be more excited to bring her home, it's important to note that she's respected nationally. That became evidently clear throughout this process during conversations with individuals throughout the women's basketball community.
"Michigan State women's basketball is a program with a strong foundation both within our department and our community. I'm excited to watch Robyn and her team compete at the Big Ten and national level as the program continues to grow."
Fralick comes to MSU after directing the Bowling Green program the last five seasons, guiding the Falcons to an 88-73 record (including 69-31 over the last three seasons) and three postseason appearances. This season, Fralick led BGSU to a 31-7 record, matching the school and Mid-American Conference records for most wins in a single season.
The Falcons made a historic run in 2022-23, advancing to the WNIT Fab 4, before falling in the semifinals.
"My family and I are so grateful for this new journey," said Fralick. "It is an honor to return home to East Lansing to join the Spartan community.
"I would like to thank the Bowling Green community for wrapping their arms around my family and the BGSU women's basketball squad for giving their best, every day.
"Thank you to Alan Haller and the hiring committee at Michigan State for this amazing opportunity. Spartan women's basketball has great tradition and an extremely loyal and supportive fan base. It's truly one of the elite programs in the Big Ten and the country, with everything that's necessary to develop student-athletes and compete at the highest level. We will work tirelessly to pursue excellence on and off the court and build a culture and team built on togetherness and toughness. We're excited to get to work!"
To read more and see a photo gallery from the introductory press conference, visit msuspartans.com.