A new sculpture, created and conceived by a Michigan State University faculty member and student, is now permanently displayed outside the headquarters for the Michigan State University Federal Credit Union located at 3899 Coolidge Road in East Lansing.

The sculpture, titled "Us," was created by Alex Vonhof, a talented artist who graduated from MSU with a BFA in studio art in Spring 2023, and Jacquelynn Sullivan Gould, teaching specialist and director of galleries for MSU's Department of Art, Art History, and Design.
MSUFCU chose to collaborate with Vonhof and Sullivan Gould, who also is a mixed media sculptor and installation artist with an MFA from MSU, among all those who responded to their request for qualifications, which sought individuals with prior experience in creating public art, preferably MSU students, faculty, staff or alumni.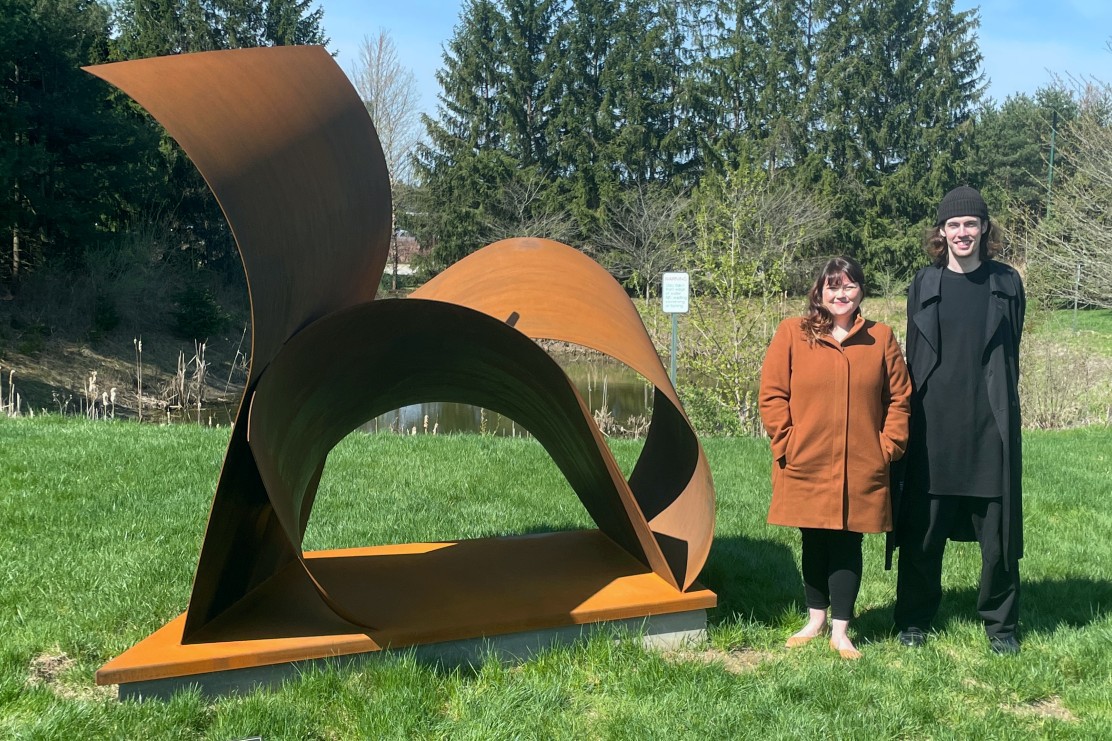 Jacquelynn Sullivan Gould and Alex Vonhof with their "Us" sculpture at the MSUFCU headquarters in East Lansing. Courtesy photo.
When Sullivan Gould saw the RFQ, she reached out to Vonhof, a student of hers, to gauge his interest in co-creating a collaborative sculpture and to give him an invaluable opportunity to delve into the process of creating public art before graduating from MSU.

"I knew Alex hadn't had a chance to make any public art, so that would eliminate him from being able to participate," Sullivan Gould said. "But together, with me being an alum and a faculty member, and also having a student, we literally fulfilled all they were hoping for."

To read more, visit cal.msu.edu.