Ten years ago, a mother honored the legacy of her son by holding Alex's Great State Race, a 64-mile fundraising relay race between East Lansing and Ann Arbor, Michigan, which became an annual event that unites two interstate football rivals — Michigan State University and the University of Michigan — in raising donations to support students with disabilities.

Photo from 2015 Alex's Great State Race.
Since 2014, ROTC cadets from Michigan's two Big Ten universities have come together to deliver the game ball to the home team prior to the state's most anticipated football game of the year. This year MSU will receive the ball in honor of Alex Powell, who was a first-year MSU student when he passed away from cancer in 2011. The 10th annual Alex's Great State Race will begin in front of Crisler Center in Ann Arbor on Oct. 20 at 2:20 a.m. and end with a landing ceremony at MSU's Demonstration Hall at approximately noon.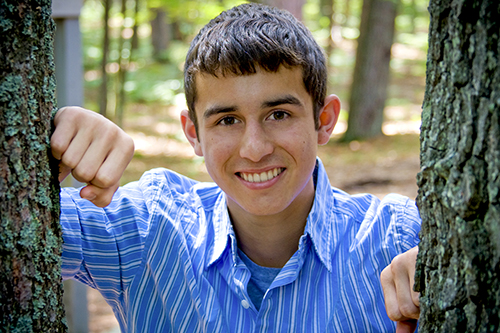 Alex Powell
Alex's mom, Juliana Powell, shared she is grateful for the positive impact that both MSU and U-M had on Alex's life and his ability to experience college. The MSU Resource Center for Persons with Disabilities, or RCPD, provided Alex with accommodations that allowed him to continue with his education while he also received cancer treatments at U-M.

"Alex's Great State Race is an important event honoring Alex Powell's determination and how his legacy continues to support students with disabilities," said Alexis Travis, assistant provost and executive director of MSU Health and Wellbeing.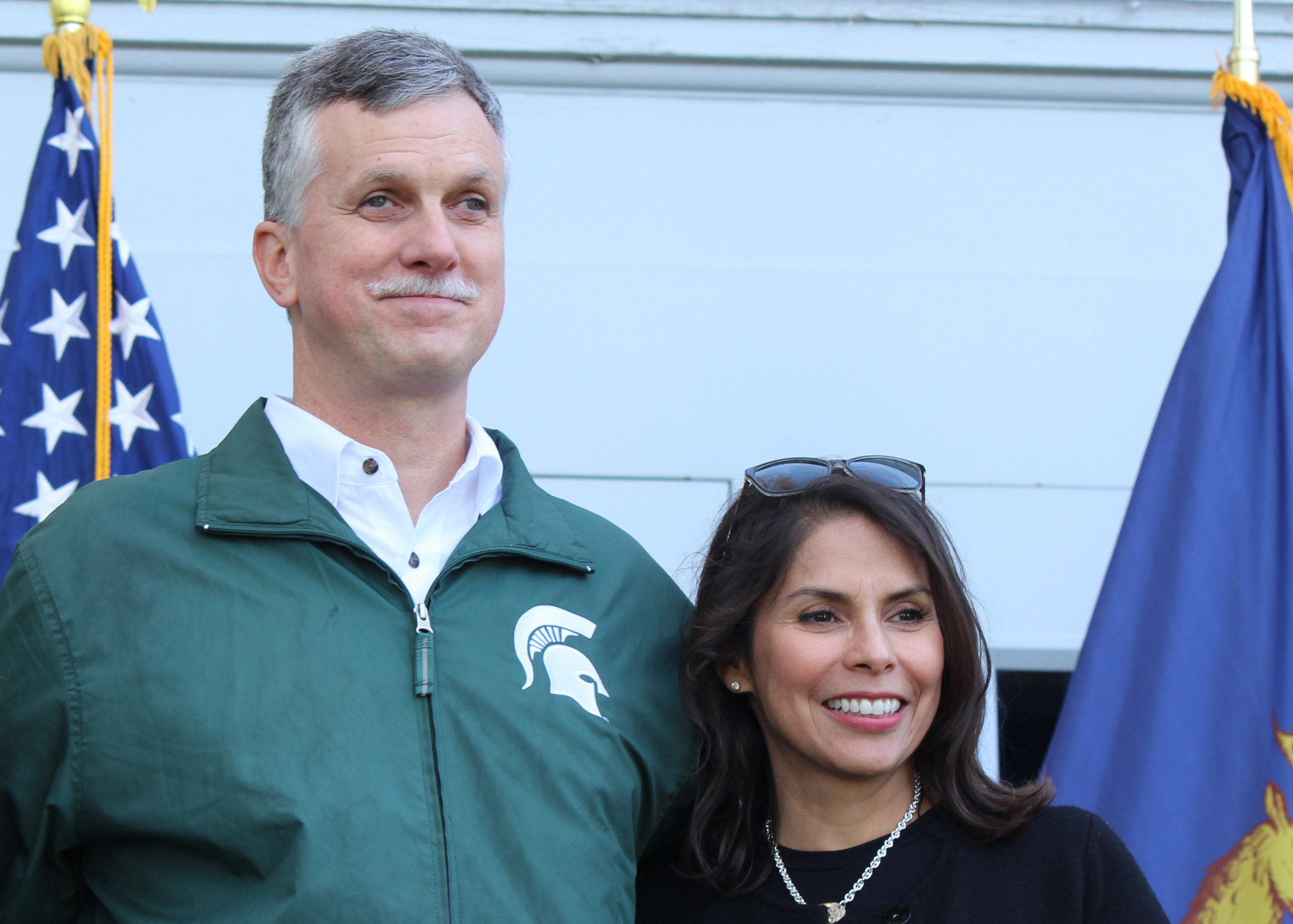 Resource Center for Persons with Disabilities Director Michael Hudson and Julianna Powell at the 2016 race.
For the past 10 years, the Alex Powell Spartan Experience Leadership Endowment has provided Spartans with resources that break down barriers for persons with disabilities. MSU RCPD Director Michael Hudson explained that the center reaches out to students and their families to provide the Spartan voice and show Spartan care.

According to Hudson, MSU's commitment to a sense of belonging for all has allowed students and staff to raise visibility and connect with one another while also providing a space that allows families to face challenges together. The RCPD team plays a huge role in connecting individuals that are going through similar situations to find solutions that can alleviate the weight of the unexpected.
And with each year's race, funds are raised to provide access and support for students at both MSU and U-M. Students with disabilities receive support that includes tutoring, transportation assistance, mobility equipment and communication with professors when treatment or therapy overlaps with classroom needs. Since the inaugural race, the Alex Powell Spartan Experience Leadership Endowment has received just over $174,000 in gifts from sponsors and individuals.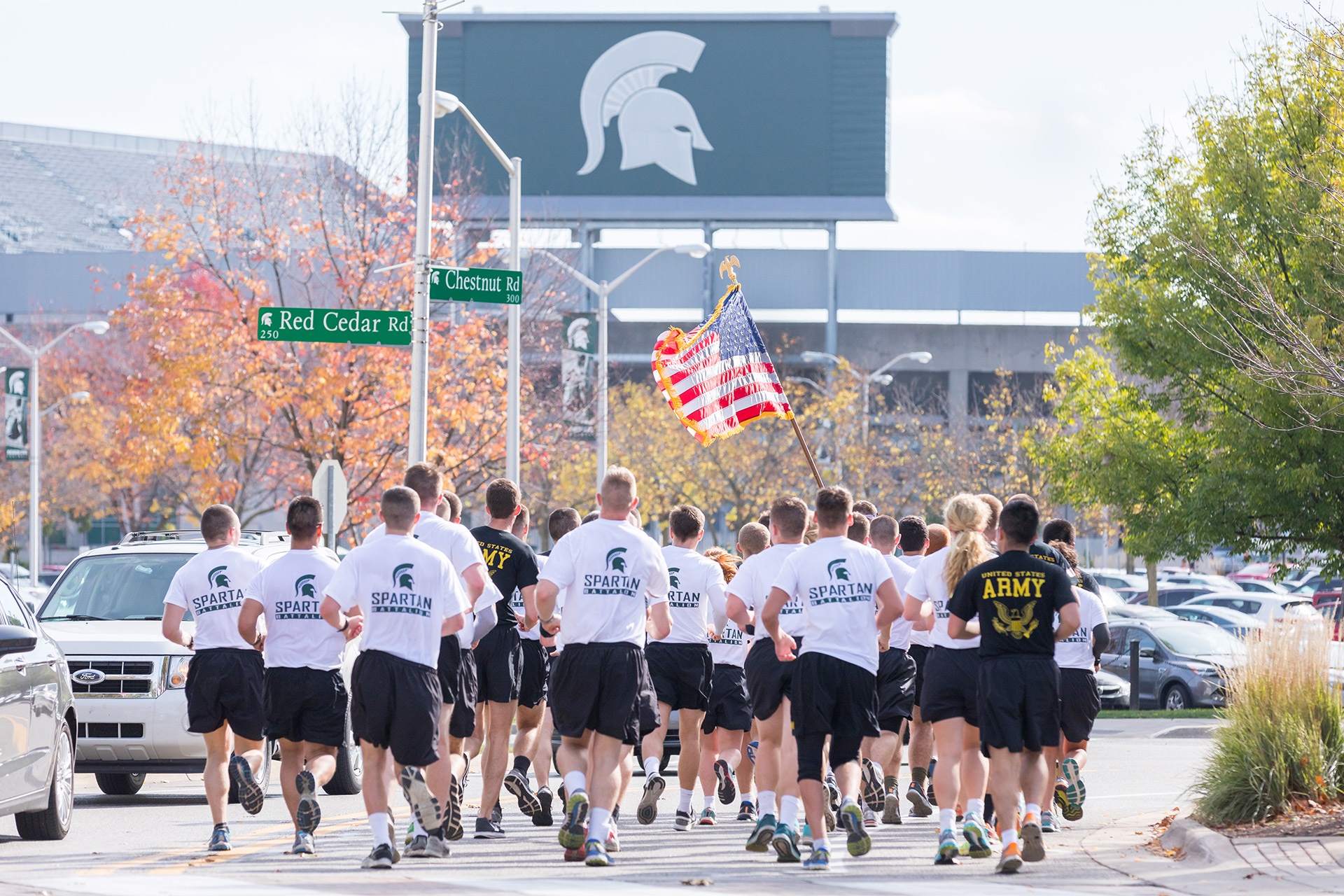 ROTC runners approach the Spartan Stadium during the 2016 Alex's Great State Race.
"Since the beginning of the inception of the event, we have been able to endow two fully funded scholarships at both universities," Powell said.

Mudita Jagota is an international student from India who earned her master's degree in rehabilitation counseling at MSU and is now a first-year doctoral student in the same program.

"As a person with a mobility disability and a wheelchair user, I needed a new customized wheelchair that could adhere to my medical needs and provide me support," said Jagota. "RCPD worked in collaboration with other departments to provide financial support for a co-payment of a wheelchair that is comfortable and safe that helps me achieve my daily life goals and live independently."

Hudson said football brings together a collective effort, and when ROTC cadets arrive to the landing ceremony with the ball, the community comes together to experience and advance the mission of Alex's Great State Race.
Spectators cheer on cadets across the finish line.
Speaking at the ceremony will be Dustin Giannelli, CEO of HearsDustin. Giannelli said he is honored to participate in the ceremony and thankful for Alex Powell's courage and positive influence.

"As a DEI and accessibility speaker, advocate and social influencer who is profoundly deaf, I know how important it is to bring awareness to both our disabilities and our abilities," said Giannelli. "Being from Boston, as soon as I began learning more about Alex's Great State Race and its community, I knew this was something I had to be part of. There's no better feeling than the sense of inclusion, especially as someone who can't always hear what's being communicated."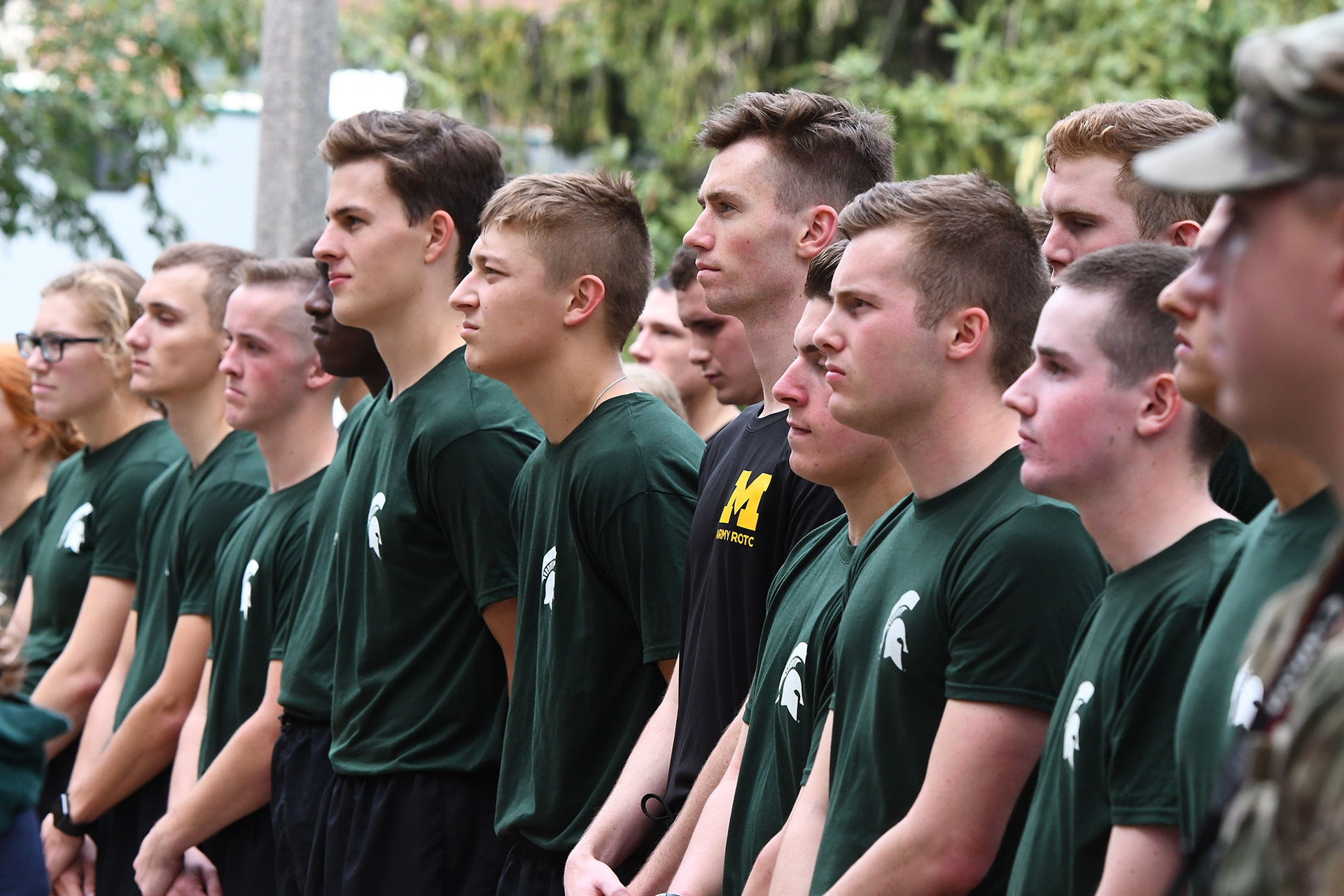 MSU and U-M cadets stand at attention at the 2018 Alex's Great State Race.
In addition to university cadets, Michigan Supreme Court Justice Richard Bernstein will run the last five miles of the race as he has since 2017. Much of Bernstein's legal work has focused on protecting the rights of people with disabilities. Bernstein said he loves participating because the race is so meaningful.
"Alex was a remarkable person and to run in his name is the coolest," said Bernstein. "The race keeps Alex's spirit alive. He overcame everything due to his persistence and perseverance. The programs for persons living with disabilities at U-M and MSU provide technology and support for students that able-bodied people take for granted. It is a lifeline for students."
For Hudson, the arrival of the game ball symbolizes the receptiveness and connectiveness of a community coming together to support students and their families during times of turbulence.
"When the racers arrive to East Lansing with the game ball, to me, the moment is of joy. Competition aside, two schools work shoulder to shoulder to make a positive change — both schools promote that higher education is available — no matter the challenge," said Hudson.