Angela Solomon is an undergraduate student pursuing dual degrees in broadcast journalism and political science pre-law. Currently serving as the chief diversity, equity and inclusion officer for the Associated Students of Michigan State University, she actively works toward creating an inclusive campus environment. Solomon also designed the 2023 artwork, "A Summer of Freedom," for the third annual MSU Juneteenth Celebration.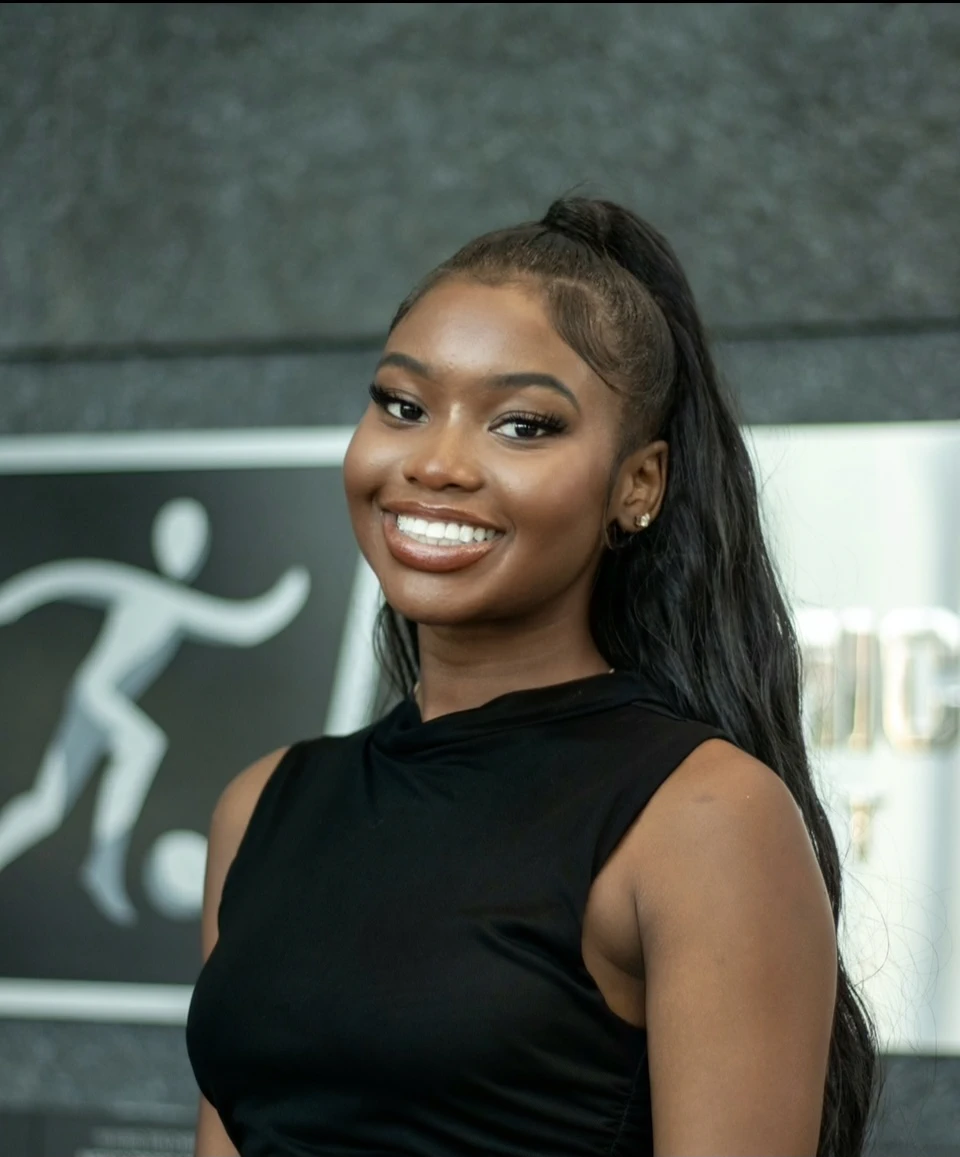 Summer is my favorite season because it has always been a time when we come together, whether for lively cookouts, exciting outdoor activities or cherished family reunions. The warmth of the weather is something that I look forward to every year.
However, experiencing the pandemic caused a period of isolation and diminished family gatherings in the summer months. Yet, the recent recognition of Juneteenth as a national holiday emerged as a time of celebration for my family. Juneteenth, originating as a holiday in the southern United States, became an opportunity for us to come together and reconnect with our shared history once again. It allowed us to honor not only our present family but also the generations of ancestors who fought for our freedom.

Juneteenth holds great significance to me personally because it was never a holiday I learned about in school. However, out of my own curiosity I was able to have conversations with the elders of my family who carried the knowledge and stories of emancipation that were passed down through the generations.

With the recognition of Juneteenth, doors opened to knowledge about our family's journey from a small farm in Mississippi after emancipation to the great migration to Detroit in the 1930s. It became an opportunity to learn about the struggles and triumphs of our ancestors, their resilience and their hope for a better future.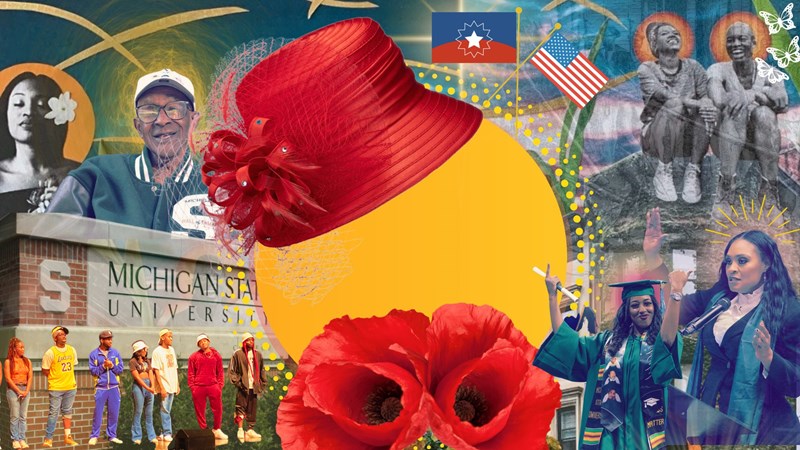 The collage, "A Summer of Freedom," by Angela Solomon captures the essence of Juneteenth, paying homage to its historical significance and the vibrant culture of the South. Read the full artist statement.
Juneteenth is more than just a holiday for us; it is a celebration of our identity and a testament to the strength of the Black community. It is a time to celebrate our ancestors. Juneteenth serves as a reminder that the fight for equality and justice is ongoing, and it is our responsibility to carry the torch of freedom for future generations. As a student now, I recognize the importance of education and the empowerment that comes from access to your own history. I am passionate about pursuing more knowledge of my ancestors.

As the summer sun shines brightly, I eagerly anticipate the upcoming Juneteenth celebration with my family. It represents a time when we can come together, celebrate our shared history and express our gratitude for the sacrifices our ancestors made. Summer, Juneteenth and family — the perfect ingredients for a season of joy, connection and gratitude.

Michigan State University is celebrating Juneteenth on June 16. For a complete list of events, visit the Office for Institutional Diversity and Inclusion.