Brandon Foster is third-year student in the College of Communication Arts and Sciences and a member of the Alpha Phi Alpha Fraternity. Recently he served on the planning committee for the 43rd Annual Dr. Martin Luther King Jr. Celebration at Michigan State University.

Founded in 1906 at Cornell University, Alpha Phi Alpha Fraternity is the first intercollegiate Greek-letter fraternity established for African American men. It is one of the Divine Nine – the nine historically Black Greek Letter organizations that are part of the National Pan-Hellenic Council. Notable Alpha members include W.E.B. Du Bois, Dr. Martin Luther King Jr. and Thurgood Marshall.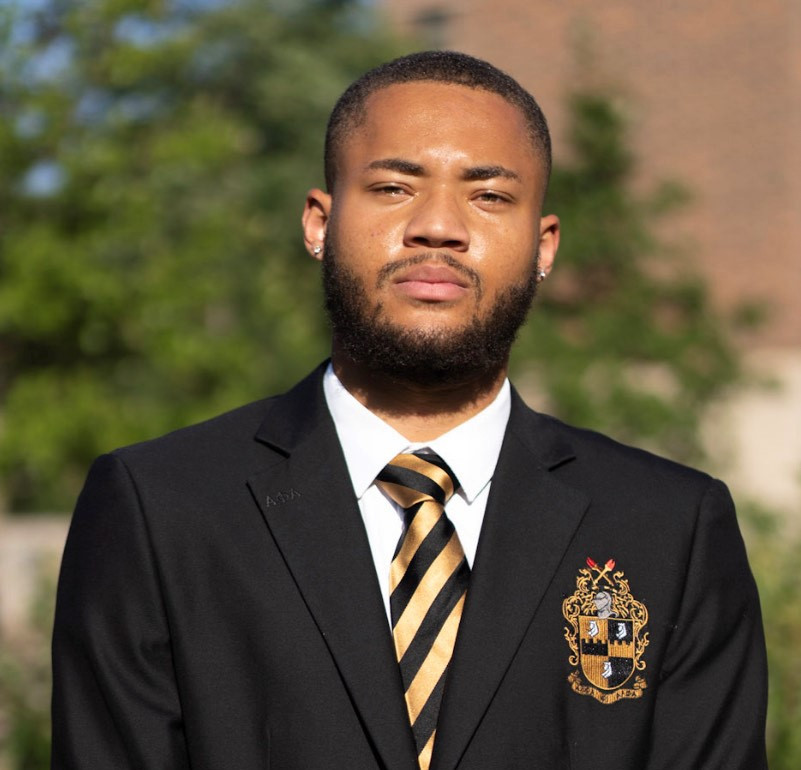 Joining Alpha Phi Alpha was a dream of mine for years before becoming a member. In high school, I participated in a mentoring program called Alpha Esquires, a group of Alpha students that helped teach young Black men about the importance of financial literacy, advocacy, community service and more. From my first encounter with these men, I felt part of the brotherhood. They truly polished my skills and taught me how to navigate the world as a Black man. I was even the vice president of my group, which helped me become comfortable with seeking executive positions once I got to college.
The Zeta Delta Chapter of Alpha Phi Alpha Fraternity has been providing service for the Michigan State University community since 1948. Our motto is "First of all, servants of all, we shall transcend all." The Zeta Delta Chapter provides hundreds of hours of service each year in the East Lansing and Greater Lansing communities.
As a chapter, we have focused on raising awareness on food insecurity around us through monthly service initiatives. We participate in First Wednesdays at Tabernacle of David Church. We serve food to hundreds of families each week, resulting in thousands of people in the community being impacted. On the third Saturday of each month, we pack food at Lansing Catholic Church and deliver the boxes to multiple surrounding cities. Fighting food insecurity is something Alphas are passionate about, and we will continue to be at the root of the solution. Earlier this year, we also raised money for local shelters and hosted a coat drive to provide warmth during the cold weather.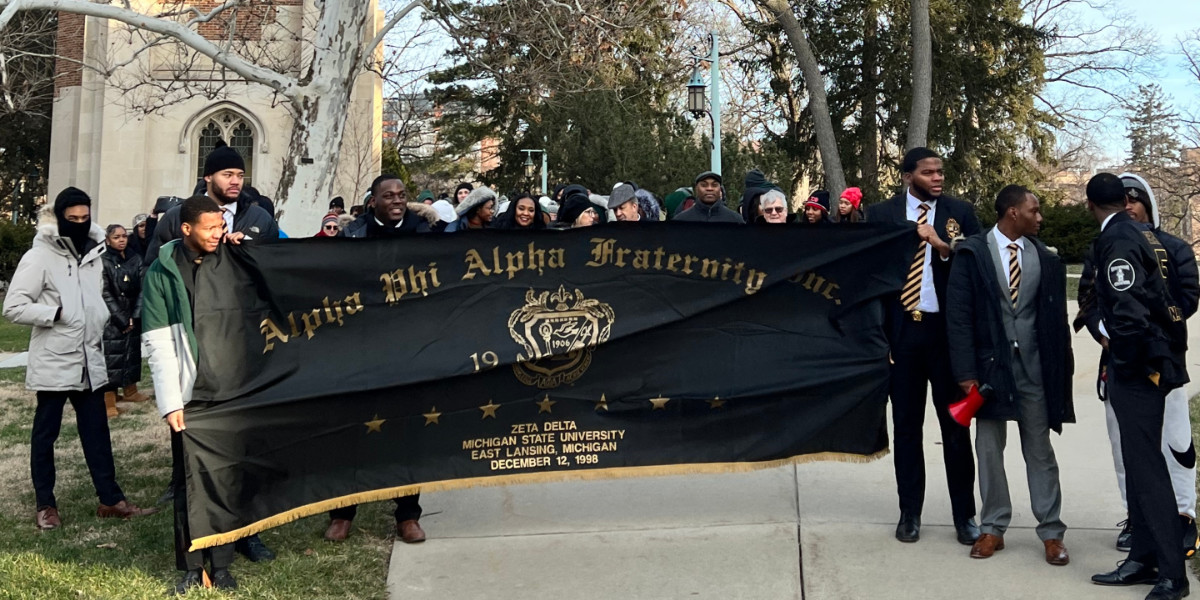 My service on the planning committee for the MLK Celebration brought out a side of me I didn't know I had. Honoring Dr. King's legacy was very important to me because without him our campus community wouldn't be able to coexist like we do in today's world. As we planned the Commemorative March, I specifically wanted to give marginalized students the opportunity to speak at the site of MSU's planned multicultural center.
Just as I was mentored by Alphas as a young man, mentoring and feeding the minds of young Black children is vital to me. Not everybody has the privilege of attending schools with resources. As an Alpha, I use my platform to teach young Black men about issues that will benefit their future and be ingrained in them for the rest of their lives.