Michigan State was a coincidence for Valery Plata. When she made a trip from her home country, Colombia, to attend a recruitment visit, she was instantly inspired by the close-knit community of Spartans. It was exactly the kind of place that Plata was searching for, and it would soon become her home away from home. As a member of the MSU women's golf team, Plata has pushed herself to achieve at the highest level.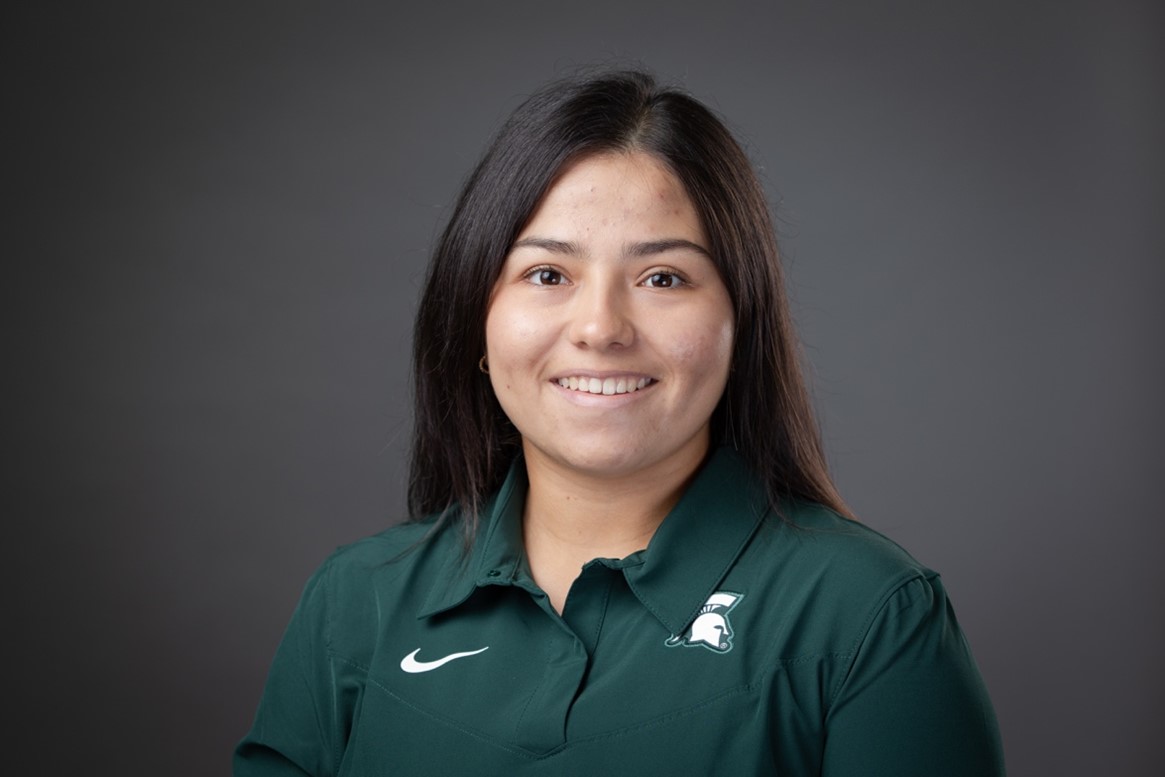 While competing as a Spartan, Plata was named the Big Ten Player of the Year and won the George Alderton Co-Female Athlete of the Year, both in 2020. She helped the team win the 2020–21 Big Ten Championship and received the Mary Fossum Award in 2021. She was also recognized for her stellar academic performance as a three-time Academic All-American and Academic All Big Ten.
Topping it off, she's currently playing pro golf and tied for 48th in the LPGA Lotte Championship earlier this month — an impressive way to spend her final semester.
"I think what has kept me motivated throughout my journey is the constant look for improvement. In my sport and I think generally, there is always something you can do better. I also love competing, so doing well because of the hard work I put into it is something that drives me too," Plata said.
Tee-rific time on the golf course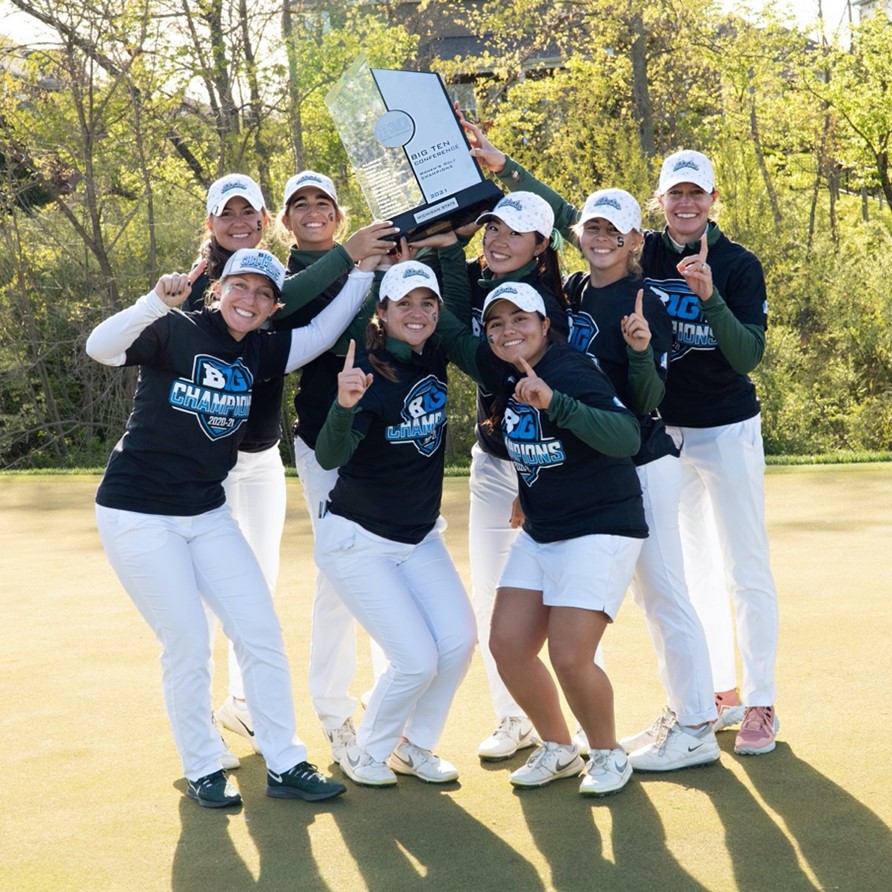 Plata (front, right) alongside the women's golf team and coach Stacy Slobodnik after winning the 2020–21 Big Ten Championship
Prior to her senior year, Plata played four events on the LPGA Tour as an amateur: the 2021 and 2022 Meijer LPGA Classic for Simply Give, the 2022 Amundi Evian Championship and the 2022 AIG Women's Open.
In November 2022, Plata officially turned professional and earned her full status on Tour after finishing in third place at QSeries, a 144-hole stroke-play tournament played across two golf courses in lower Alabama over two weeks. This past March, she competed in her first pro tournament, LPGA Drive On Championship at Superstition Mountain in Gold Canyon, Arizona.
"It felt great to play my first pro event as a member of the LPGA Tour. There were definitely all kinds of emotions going into it, but once I stepped onto the golf course, I was very happy to be there and tried to soak in the moment," Plata said.
Throughout the rest of this year, Plata will continue to compete at many new places and is equally excited to explore new cities as she is to revisit familiar ones, such as Grand Rapids.
"It will be my third time there but first as a pro, so I am looking forward to being close to 'home' and experiencing the event from the position where I'm in now," she explained.
To read the full story on Plata, visit the Broad College of Business website.