The Burgess Institute for Entrepreneurship and Innovation launched its partnership with Student-Made. As a marketplace, this collaboration creates an avenue for Spartan venturers, known to Student-Made as creators, with retail products to begin selling their wares at scale.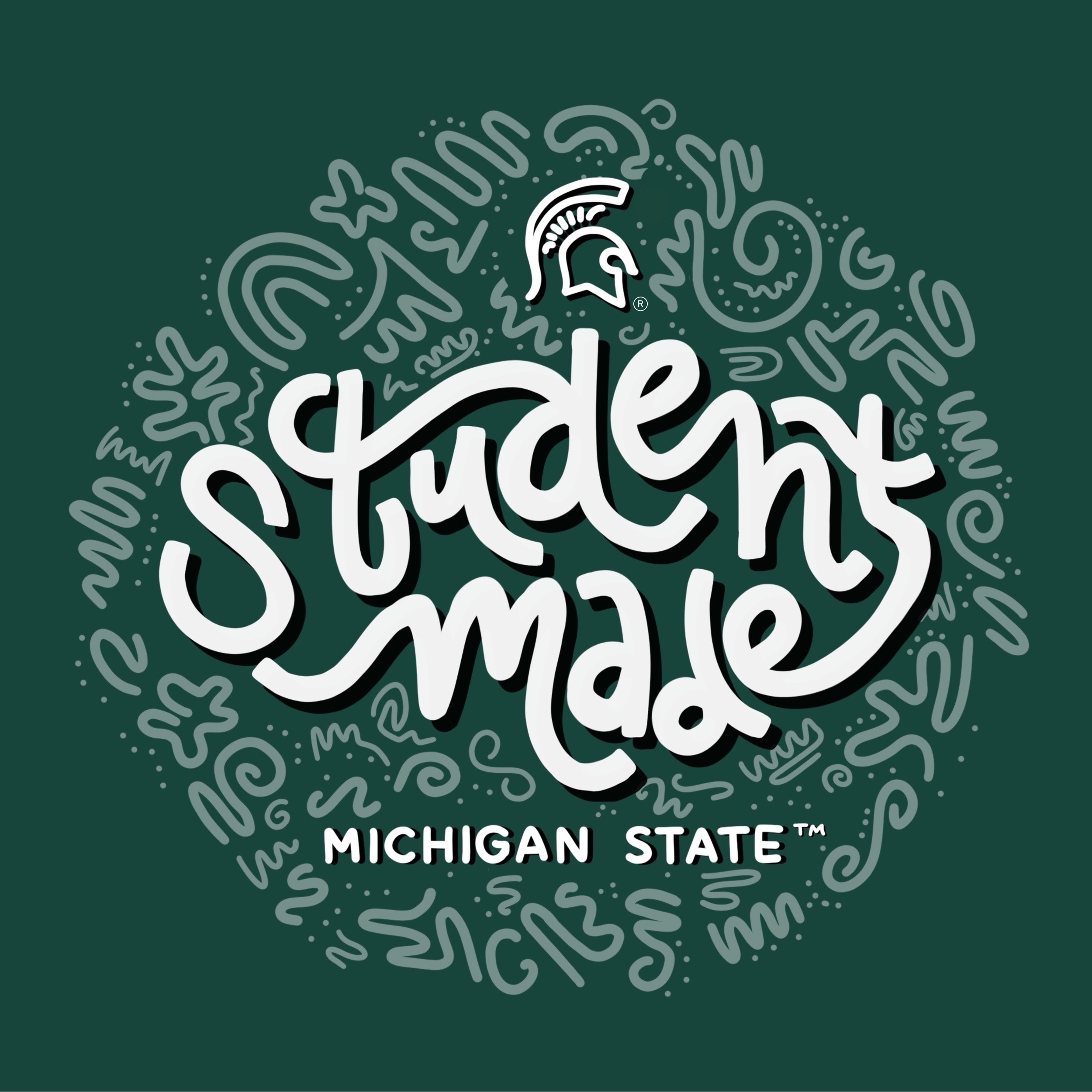 Student-Made, founded in 2019, established itself at eight campuses, and many more new campuses are coming this fall. Student-Made is a custom online marketplace that supports student creators on campus. Each university has its unique marketplace, so it's a convenient space to support our Spartan entrepreneurs. The platform connects students, alumni and the local community while giving students real-life experiences and a chance to share their passion with others. Student-Made establishes a community of inventors and innovators, offers exposure to creator products, and provides growth in skill sets needed later to thrive as an entrepreneur. Student-Made is a safe space for starting a business with low risk but maximum support.
Launched August 27, Student-Made at MSU features 18 creators, with many more to come. Students don't have to join alone; they can bring a team of students to build their business. Currently, products include clothes, jewelry, bags, desserts, ceramics, digital art, embroidered goods, blankets, stickers, stationery, plushies, self-defense keychains, 14K-filled gold bracelets and so much more on the way. The Student-Made marketplace will have a space for students with apps or services to advertise their businesses. Patrons can find students with photography businesses or beauty services.
Lori Fischer, the Burgess Institute's director of operations, spearheaded the partnership with Student-Made. "We wanted to create a digital retail space where students could reliably engage with customers, with a team dedicated to that purpose."
"Our goal this semester is to continue generating buzz around student-owned businesses and their products," said Yuktha Pulavarthi, a Student-Made creator and founder of Macaronza, a custom macarons shop. "We want students to gain real-world business experiences and develop connections in a community run by the students for the students."
The Burgess Institute helps Spartans launch their own ventures, no matter their home college or major.
"We want to inspire young entrepreneurs, who might fear starting a business all on their own with no prior knowledge, into taking that first step of turning an idea into reality," said Fischer. In that way, Student-Made unifies the entire campus community. Alums, faculty, students and even members of other universities get to discover and support the entrepreneurial spirit present on their respective campuses.
Student-Made at MSU hopes to grow the platform throughout the Fall semester to include 30 creators in the program. Student-Made will only continue to grow from there, and with the help of the Spartan Nation, know this program will have a successful launch!
There are several ways to get involved. Keep an eye out for Student-Made popups on and off campus and collaborations with campus departments, organizations, and colleges. Student-Made continues to form new partnerships to give students different opportunities to sell and promote their products across campus. Student-Made will be at Michigan State and Burgess Institute events, such as Sparticipation, Spartan Remix, 2Day Venture, Venture Summit and so many more. Creators get the opportunity to feature their businesses at all of these events.
Although Student-Made is predominately product-focused, services creators are also welcome to advertise their businesses.
Learn more about Student-Made at MSU by visiting the new website: www.studentmademichiganstate.com. Make sure to follow the program on Instagram, @studentmade_michiganstate, to learn more about on- and off-campus popups in the Lansing area.
This story originally appeared on the Burgess Institute for Entrepreneurship and Innovation website.