Internationally renowned cancer researcher Olorunseun "Seun" Ogunwobi will join Michigan State University on Aug. 16 as chair of the Department of Biochemistry and Molecular Biology, which is affiliated with the College of Natural Science, the College of Human Medicine and the College of Osteopathic Medicine.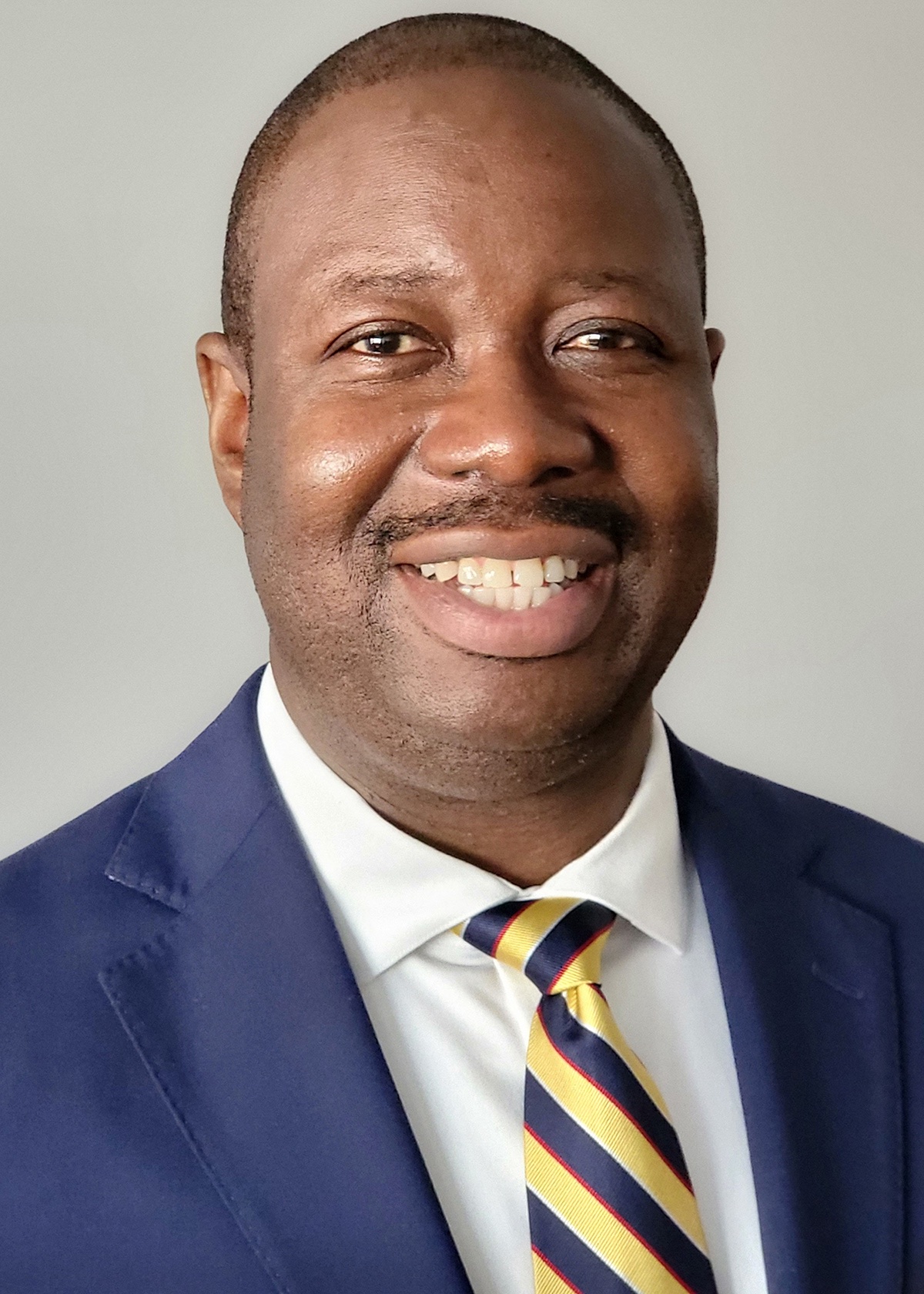 Olorunseun "Seun" Ogunwobi. Photo by Janet Ogunwobi
He will also serve as the co-director of the forthcoming Center for Cancer Health Equity Research at MSU.
"Dr. Ogunwobi brings exciting new opportunities in the study of solid tumors and the differences in tumor mechanisms and treatment outcomes depending on race, gender and other key factors," said Phil Duxbury, NatSci dean. "In addition to serving as chair of BMB — a pivotal unit in NatSci and at MSU — Dr. Ogunwobi will lead a research laboratory, co-direct a center for cancer health disparities and guide several new faculty hires in the area. NatSci has a rich history in the study of solid tumors, including the landmark discoveries of the leading solid tumor therapeutics cisplatin and carboplatin. Dr. Ogunwobi's research and leadership will initiate a new era of outstanding innovation and impact in the search for equitable and effective treatment of patients with cancer."
Born and raised in Ibadan, Nigeria, Ogunwobi received his medical degree from the University of Ibadan, the top-ranked university in Nigeria and one of the best universities in Africa. He would go on to earn a master's degree in biomedicine from the University of Hull, United Kingdom; a master's degree in clinical and translational science from the University of Florida, Gainesville; and a Ph.D. in molecular medicine from the University of East Anglia, Norwich, United Kingdom.
Early in his studies, Ogunwobi had planned to pursue a career practicing medicine in the clinic. But, through his graduate work, he found he had a passion for cancer research and, as a postdoctoral researcher, also became interested in racial disparities in cancer diagnoses and treatment.
"So I wrote a proposal on prostate cancer disparities and, shortly after that, was able to start in a laboratory as an independent investigator and decided to focus on solid organ cancers with established disparities," Ogunwobi said. "The rest is history!"
Ogunwobi is currently a professor of biology at the Hunter College of The City University of New York, founding director and principal investigator of the Hunter College Center for Cancer Health Disparities Research and an adjunct faculty member of the Joan and Sanford I. Weill Department of Medicine, Weill Cornell Medicine. He has been on the CUNY faculty since 2014.
"As BMB chair, I will be looking to enhance the department's progress in inclusivity and diversity, while elevating BMB's leadership role in research and expanding its research to include new areas such as molecular mechanisms of progression of solid organ cancers with established disparities in incidence and outcomes," Ogunwobi said.
Ogunwobi is also the co-founder of two New York-based startup companies, UTR Therapeutics Inc., a pre-clinical stage biotech company with a first-in-class technology that can overwrite any target of interest; and NucleoBio Inc., a developer of diagnostics tools designed to detect non-invasive urological cancer. He is also a contact principal investigator of the Synergistic Partnership for Enhancing Equity in Cancer Health, or SPEECH, funded by a U54 grant from the National Cancer Institute.
"We are looking forward Dr. Ogunwobi's leadership as chair and the founding co-director of the new MSU Center for Cancer Health Equity Research," said Aron Sousa, M.D., dean, MSU College of Human Medicine, "Our college strategic plan calls us to help improve health equity, and the science and leadership of Dr. Ogunwobi will be core to our success."
In addition to his leadership role in BMB, Ogunwobi is relocating his research group to MSU to continue his research. The overall goal of the lab is to better understand the molecular mechanisms of progression of solid cancers.
The group is also investigating the biological mechanisms underlying racial disparities in specific solid cancers.
"I look forward to continuing this work and to securing more multi-disciplinary center grants from the National Institutes of Health, the Department of Defense and federal, state and other funding agencies," Ogunwobi said. "That's a particular goal that touches on both BMB and my personal research. "
"The work of Dr. Ogunwobi fits well with the work of many of our researchers in the MSU College of Osteopathic Medicine who collaborate with others across our campus and around the world working toward improvements in treatment and prevention of cancer and other diseases", said Andrea Amalfitano, D.O., Ph.D., dean of the MSU College of Osteopathic Medicine. "In addition, promoting diversity and inclusion is an important aspect of osteopathic medicine and our college's mission and vision to foster community access to patient-centered medical care through the science of medicine, the art of caring and the power of touch, with a world view open to all people."
When asked what attracted him to Michigan State, Ogunwobi said that the wide array of offerings and the opportunity for broad collaborations — both across the university and with outside partners — was very captivating. He's also excited to join the MSU and East Lansing communities with his family.
"When I left the University of Ibadan, I missed all that such a large university had to offer," Ogunwobi explained. "MSU gives me the opportunity to come back to something close to what I had there. I love the classic university setting that MSU is — there is a lot of academic, research, community service and other kinds of work that creates a huge community that's self-sufficient in a lot of ways. That was a huge draw for me."
This story originally appeared on the College of Natural Science website.