Michigan State University researchers have made a discovery that could help turn a natural kill switch in plant cells into a "life switch" that helps crops better survive the challenges presented by climate change.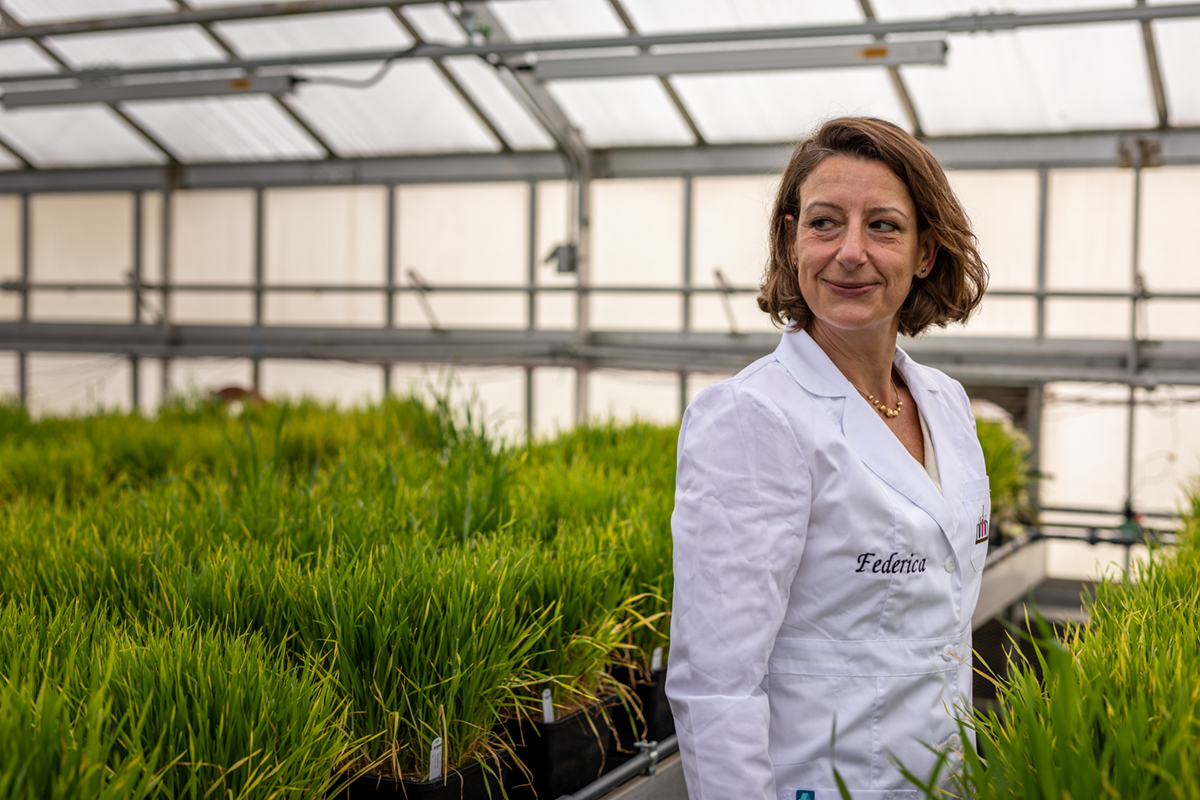 MSU Research Foundation Professor Federica Brandizzi
At its core, though, this is a fundamental finding, shared in the journal Nature Plants, that has implications across biology for how organisms respond to stress linked to overproduction of proteins by the cell.
"Life depends on the activity of an organelle called the endoplasmic reticulum, or ER," said Federica Brandizzi, the leader of the laboratory that published the new finding.
Brandizzi is an MSU Distinguished Professor and MSU Research Foundation Professor in the Department of Plant Biology and the MSU-Department of Energy Plant Research Laboratory.
"The ER produces essential biomolecules, including lipids and a third of the proteins used by cells. It also facilitates cells' communication with the external environment," Brandizzi said. "Certain physiological and stress situations can lead to a failure of the biosynthetic ability of this organelle, a situation known as ER stress, which can be lethal."
"What we've found is a specific pathway and new regulators not known to be involved with ER stress responses before," said the study's lead author, Dae Kwan Ko, an assistant professor in the Brandizzi lab at MSU. "This discovery opens new doors and new directions in research."