The College of Communication Arts and Sciences at Michigan State University announces the launch of Ignite the Future, a new initiative to empower success for first-generation students and those from historically marginalized backgrounds. Launching this fall, the innovative family of programs leverages evidence-based best practices to mentor students through their journey from high school to early career, setting a strong foundation for lifelong success.

Ignite the Future offers students a comprehensive range of resources to excel academically, professionally, and personally. Ignite the Future provides students with best-in-class mentoring, coaching, career guidance, and unique experiential learning opportunities.

"I'm thrilled to announce the launch of Ignite the Future. In ComArtSci, we are thinking big about what it will take to increase diversity both in higher education and in the communications industries where our students go to work. The launch of Ignite the Future is a testament to the collaborative efforts of our alumni and corporate partners, who share our vision of creating transformative opportunities for these exceptional students," said Teresa Mastin, interim dean of the College of Communication Arts and Sciences. More information about how to help support the Ignite the Future program can be found here.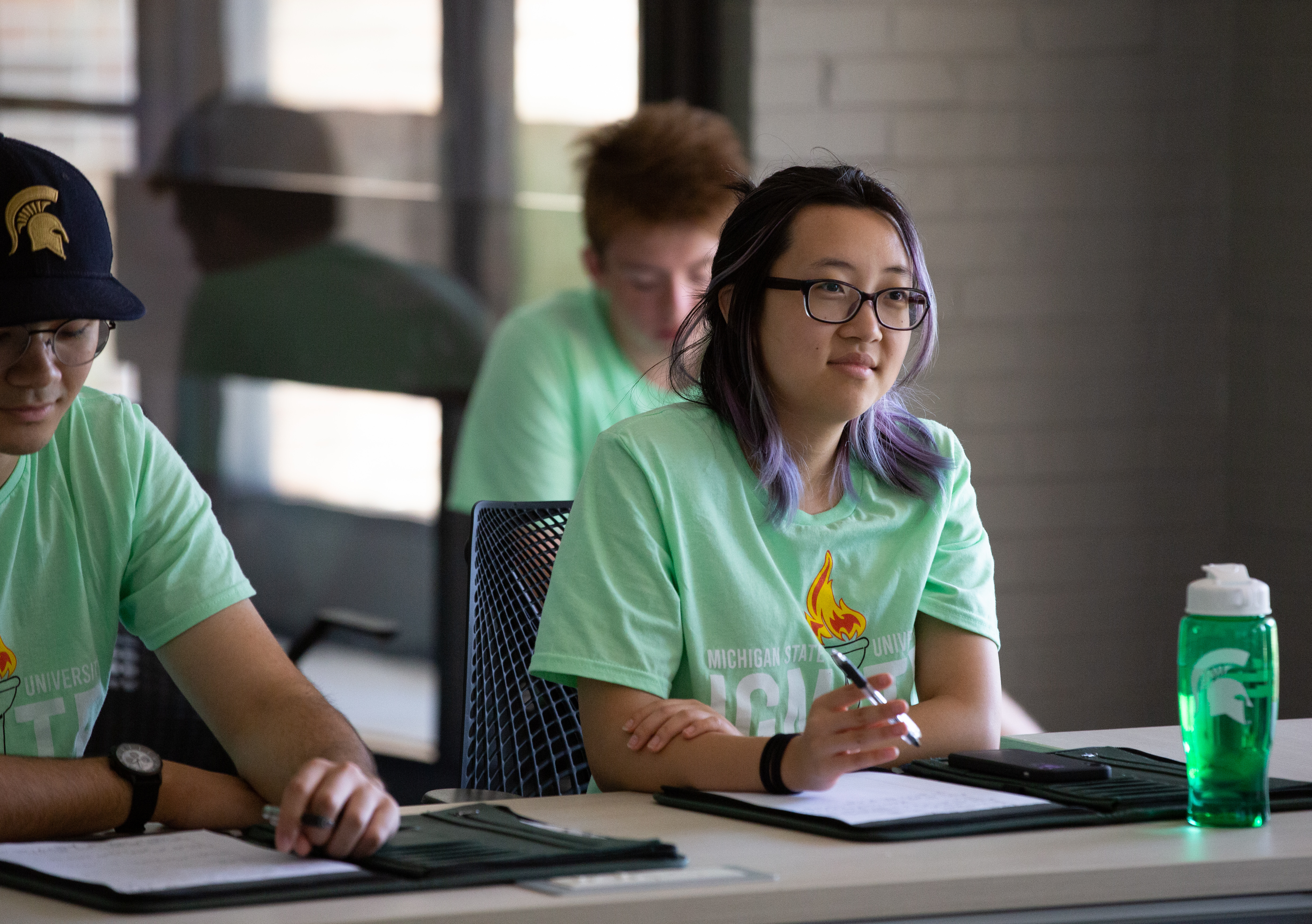 Members of the 2022 Ignite program. Courtesy photo.
Ignite the Future is structured around a family of initiatives, each designed to enhance students' educational experience, social well-being and career opportunities:
Ignite Pathways: A comprehensive pathway initiative encompassing high school pathway programs and a summer bridge program to ignite students' interest in ComArtSci majors while facilitating a smooth transition from high school to MSU.
Ignite Cohorts: An immersive cohort initiative that offers tailored mentorship, coaching, academic planning, career exploration, and experiential learning opportunities. This approach fosters a sense of belonging and ensures academic success throughout students' time in ComArtSci.
Ignite Careers: A dynamic, career-centered mentorship and support initiative in partnership with ComArtSci alumni and local corporations, dedicated to guiding recent graduates towards a promising career trajectory.
The 2023 launch of Ignite the Future is made possible through the contributions of our donors and corporate partners. Founding partners, including Crain Communications (Diamond Partner), MSU Federal Credit Union (Diamond Partner), Ally (Gold Partner), Rocket Mortgage (Gold Partner), Martin Waymire (Silver Partner) and United Wholesale Mortgage (Bronze Partner), have demonstrated a profound commitment to student success and industry advancement. These corporate partners will enjoy high-level engagement with Ignite the Future students, forging lasting connections that span their entire academic journey.

"We're proud to partner with MSU on the Ignite the Future program," said KC Crain, President and CEO of Crain Communications. "Representation matters, and our team is excited to work with the students, university and other partners to create opportunities and shepherd the next generation of professionals into our businesses."

"MSUFCU is proud to partner with MSU's College of Communication Arts and Sciences on their Ignite the Future program as this program aligns with many of our organization's core values," said April Clobes, president and CEO of MSU Federal Credit Union. "Providing opportunities, access, and inclusion is fundamental for student success and creates a foundation for long-term professional careers. Ensuring our future employees are equipped with outstanding experiences while gaining critical skills and knowledge for participating in a diverse workforce is imperative."

"ITF will accelerate student success on multiple levels. We want to do more than improve undergraduate graduation rates; we want to create a pathway to a secure future beyond the degree. Some of our students overcome incredible adversity to earn a degree and deserve the opportunity to put it to good use in their industry," said Lauren Gaines McKenzie, Director of Diversity, Equity, and Inclusion at ComArtSci.

This story originally ran on the ComArtSci website.
---