Michigan State University has received a $10,000 Preservation Assistance Grant from the National Endowment for the Humanities to rehouse portions of the MSU Museum's apparel collection acquired from the Apparel and Textile Design Program in the Department of Art, Art History, and Design.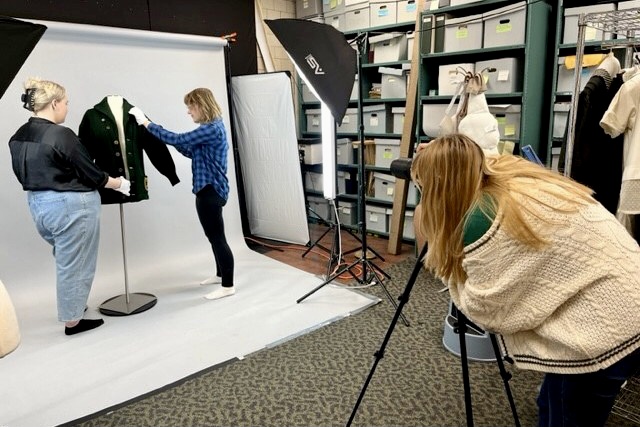 In 2017, the MSU Museum acquired the teaching collection of the Apparel and Textile Design Program, which contained about 6,000 examples of men's, women's and children's apparel and accessories, as well as household textiles. This collection has enhanced the museum's extensive collection of apparel and textiles.
The grant will be used to purchase storage furniture to house the men's and children's apparel portions of the collection in museum-quality cabinetry, using appropriate storage materials and methods. Along with this project, the materials will be cataloged, photographed, and numbered before being rehoused in the new cabinetry.
The Rehousing the Apparel and Textile Design Collection project is led by Lynne Swanson, cultural collections manager, and Mary Worrall, director of collections of the MSU Museum.
For the full story, visit cal.msu.edu.