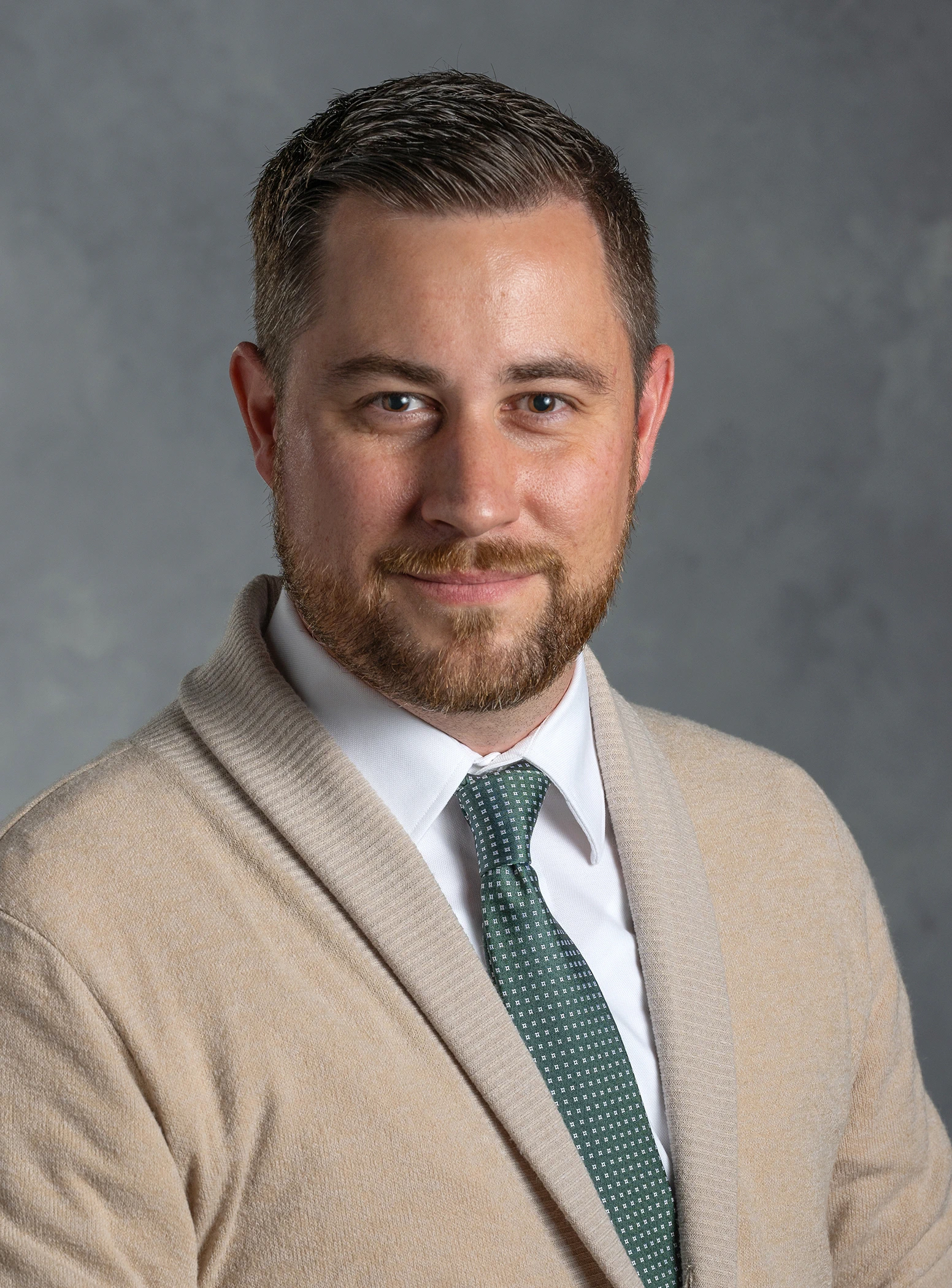 Judd Herzer, director of MSU Mobility, will lead efforts under the
MSU Mobility umbrella to further knowledge and practice around transportation technologies. Credit Derrick Turner
Michigan State University today named Judd Herzer as the director of MSU Mobility to help amplify and focus the university's vast research activities in the smart-vehicle landscape. Satish Udpa, University Distinguished Professor in the College of Engineering at MSU and co-founder of MSU Mobility, has been fulfilling the duties of this newly created role in an interim capacity while the university looked for the ideal candidate.
Mobility is among MSU's principal areas of research and innovation, and MSU Mobility and its partners will benefit from having a dedicated leader to guide and promote the university's commitment to advancing its extensive mobility-focused efforts.
In his new role, Herzer will lead university-wide initiatives under the MSU Mobility umbrella to advance knowledge and practice around next-generation transportation technologies. Herzer will be responsible for coordinating mobility-related projects across the MSU colleges that contribute to MSU Mobility: Agriculture and Natural Resources; Business; Communication Arts and Sciences; Engineering; Law; and Social Science. In addition to the six colleges, he will work to establish and grow collaborative partnerships with industry, government and other academic partners with the goal of fortifying MSU as a premier ecosystem for mobility research and development.
"As someone who is innately familiar with the responsibilities, demands and the importance of this position, I am excited to see someone brought on full time to be solely focused on this important endeavor," said Udpa. "This position is critical to facilitating collaboration and further strengthening the connection between MSU's academic and research excellence and Michigan's mobility industry, and I believe Judd has the prior experience and knowledge to excel in this role."
Herzer most recently served as director of strategic policy for the Michigan Department of Labor and Economic Opportunity. Prior to that, he served as the infrastructure and technology policy adviser for Gov. Gretchen Whitmer, among holding many other state and policy positions. A major success for Herzer has been facilitating the creation of the Michigan Office of Future Mobility and Electrification and managing the Michigan Council on Future Mobility and Electrification. He also helped initiate the United States' first autonomous vehicle corridor from Detroit to Ann Arbor and negotiated several public-private partnerships to develop electric vehicle charging infrastructure in Michigan, ranging from servicing freight traffic along commercial corridors to family-friendly scenic routes and state parks to North America's first wireless charging road. Additionally, he supported the launch of new signature workforce training programs to help prepare Michiganders for tomorrow's jobs in the mobility and electrification sector.
"This transformation that we're seeing play out in the mobility sector is exhilarating and something I am incredibly passionate about," said Herzer. "It's an honor to now serve as the mobility director for MSU and be in a position to help the university, state and industry leap into the new era of mobility."
Herzer is a licensed attorney in the state of Michigan and earned a bachelor's degree in economics and political science and a Juris Doctor in constitutional law and civil rights from Western Michigan University.
"The research conducted at MSU fosters partnerships between academia and industry, enabling the translation of innovative ideas into real-world applications with endless potential to stimulate economic growth and attract investments to the state," said Glenn Stevens Jr., executive director of MICHauto and member of the MSU Mobility Advisory Council. "Judd is a great choice to accelerate these efforts and propel mobility in Michigan forward."
Listen to Judd Herzer on MSU Today with Russ White.