MSU Health Care orthopedic surgeon Toufic Jildeh and MSU Athletic Team physician, recently received two top awards for his research on opioid-free pain control after rotator cuff surgery by the Arthroscopy Association of North America, an international professional organization committed to advancing the field of minimally invasive orthopedic surgery.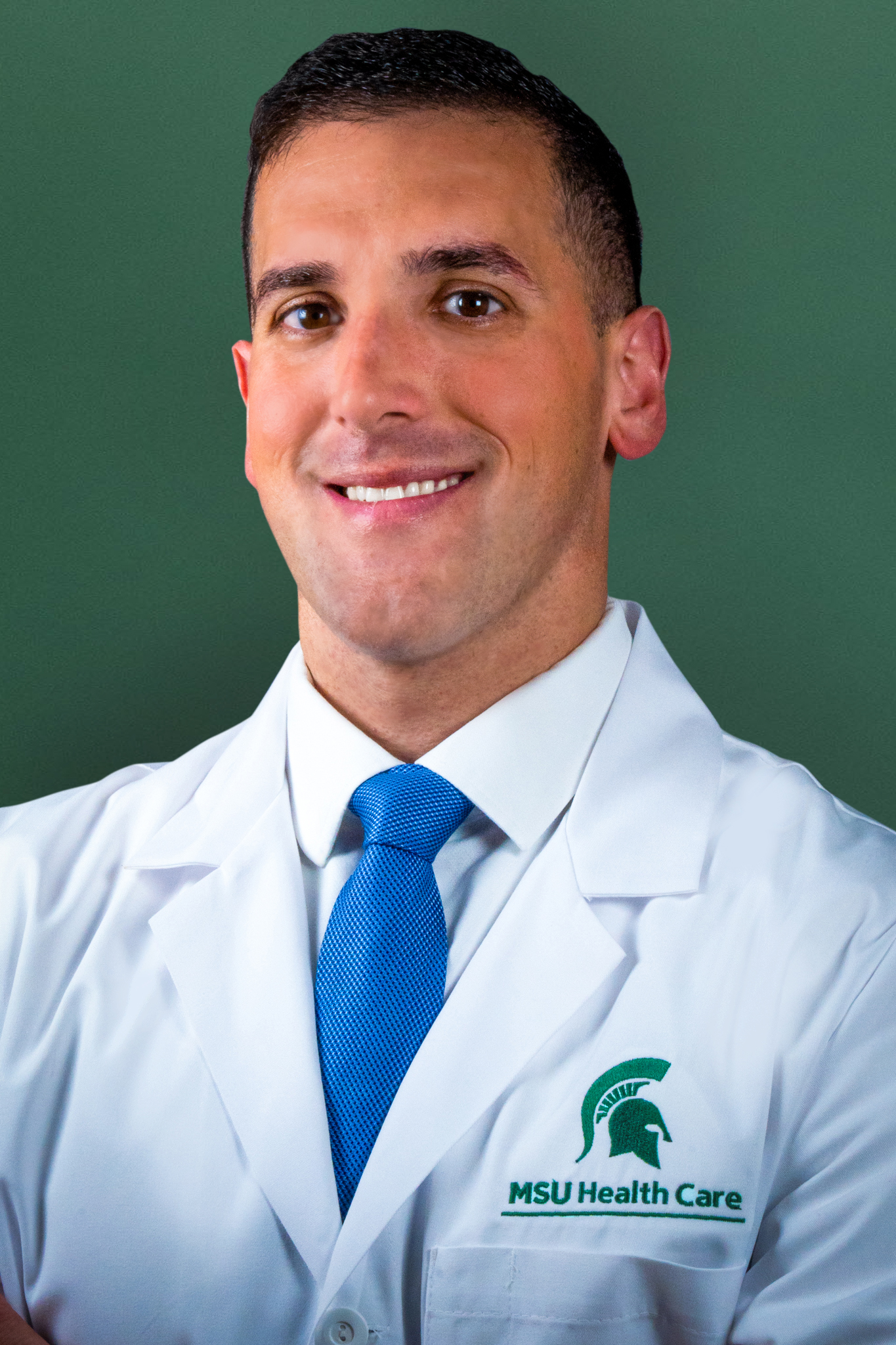 Toufic Jildeh
Jildeh earned top honors in the categories of Excellence in Clinical Research and Excellence in Resident/Fellow Research for the study "Multimodal Nonopioid Pain Protocol Provides Better or Equivalent Pain Control Compared to Opioid Analgesia Following Arthroscopic Rotator Cuff Surgery: A Prospective Randomized Controlled Trial."
AANA, in association with Arthroscopy, a respected journal for arthroscopic and related surgeries, hosts annual awards for published works in clinical research, basic science research, resident/fellow research and systematic reviews.
According to the Centers for Disease Control and Prevention, an average of 44 people died each day from overdoses involving prescription opioids in 2020, totaling more than 16,000 deaths. Prescription opioids were involved in nearly 24% of all opioid overdose deaths in 2020, an increase of 16% from 2019. Opioid related deaths remain the leading cause of injury-related deaths in the United States. Non-fatal overdoses are prevalent as well with opioid use, with overdose occurrences being more likely to happen again for people who have already suffered from one.
To read the full story, visit the MSU Health Care website.