For decades it has been an honored and sacred tradition for members of the Sparty Mascot Program to proudly walk across the stage at commencement donning the shiny green boots. As the secret is revealed, the crowd goes wild and family and friends finally understand the "why" behind the late nights and last-minute schedule changes.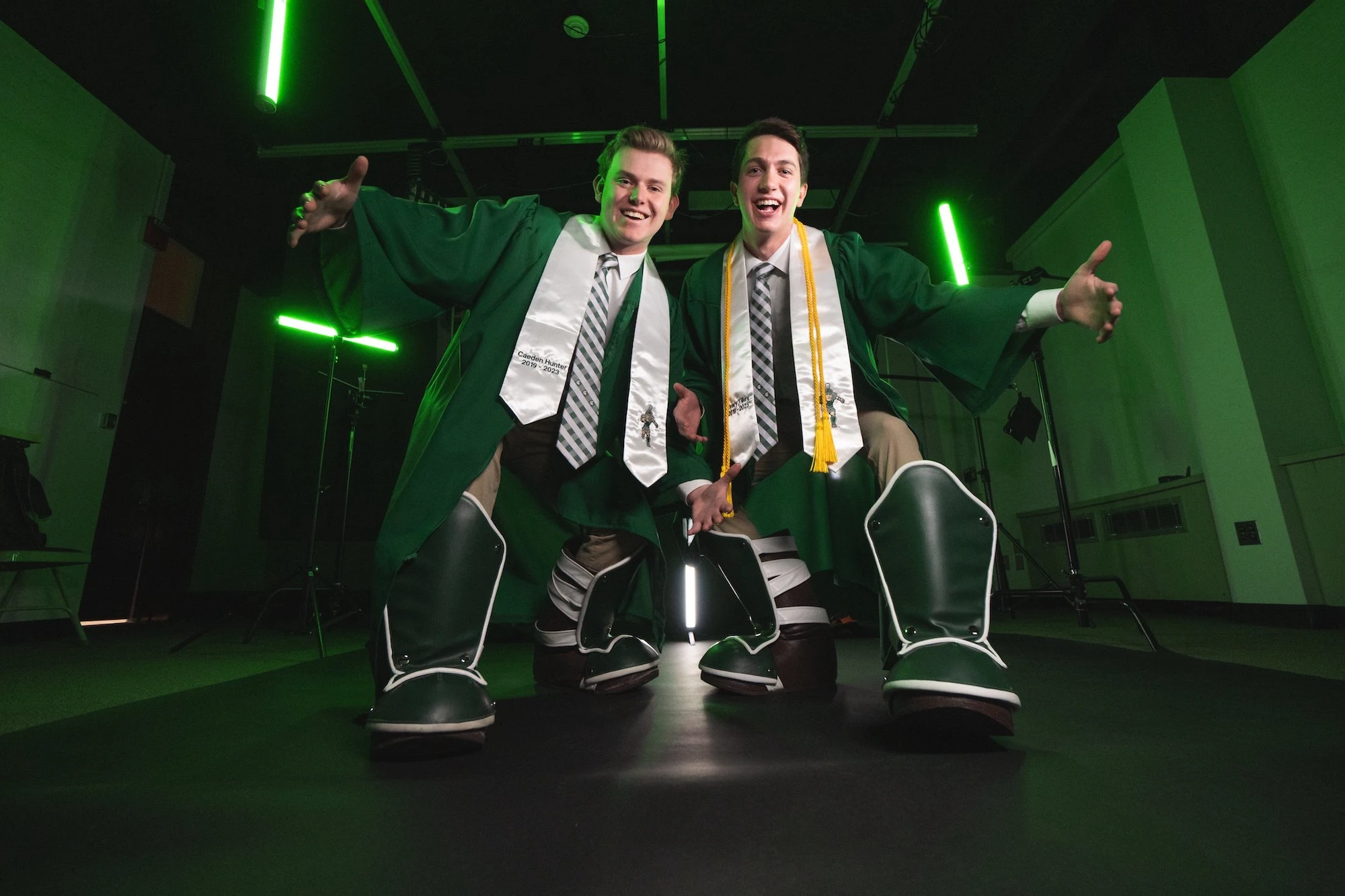 Caeden Hunter (left) and Avery Tilley
The crowd cheers, but few truly understand the meaning behind the boots: dedication, volunteerism, sacrifice and a whole lot of energy. Those who have had the honor have donated hundreds of hours to the university and community. They know firsthand what it means to be a Spartan and have committed their college experience to spread goodwill, helping those in need, supporting the university, keeping up on pushups and offering countless high fives.
This year's Sparty graduates are Avery Tilley, a College of Natural Science, College of Agriculture and Natural Resources and Honors College grad, and Caeden Hunter, College of Natural Science grad. Both had experiences at MSU unlike most and crossed the commencement stage with a well-kept secret.