Sandro Sidamonidze recently completed a masters of music in cello performance degree in the Michigan State University College of Music, studying with Professor Suren Bagratuni. Sidamonidze also earned a bachelor's degree and performance diploma at MSU, and during his time on campus served as adjunct professor at Albion College, principal cellist of Battle Creek Symphony, and assistant principal cellist of Lansing Symphony Orchestra. He will pursue a doctor of musical arts degree at Stony Brook University.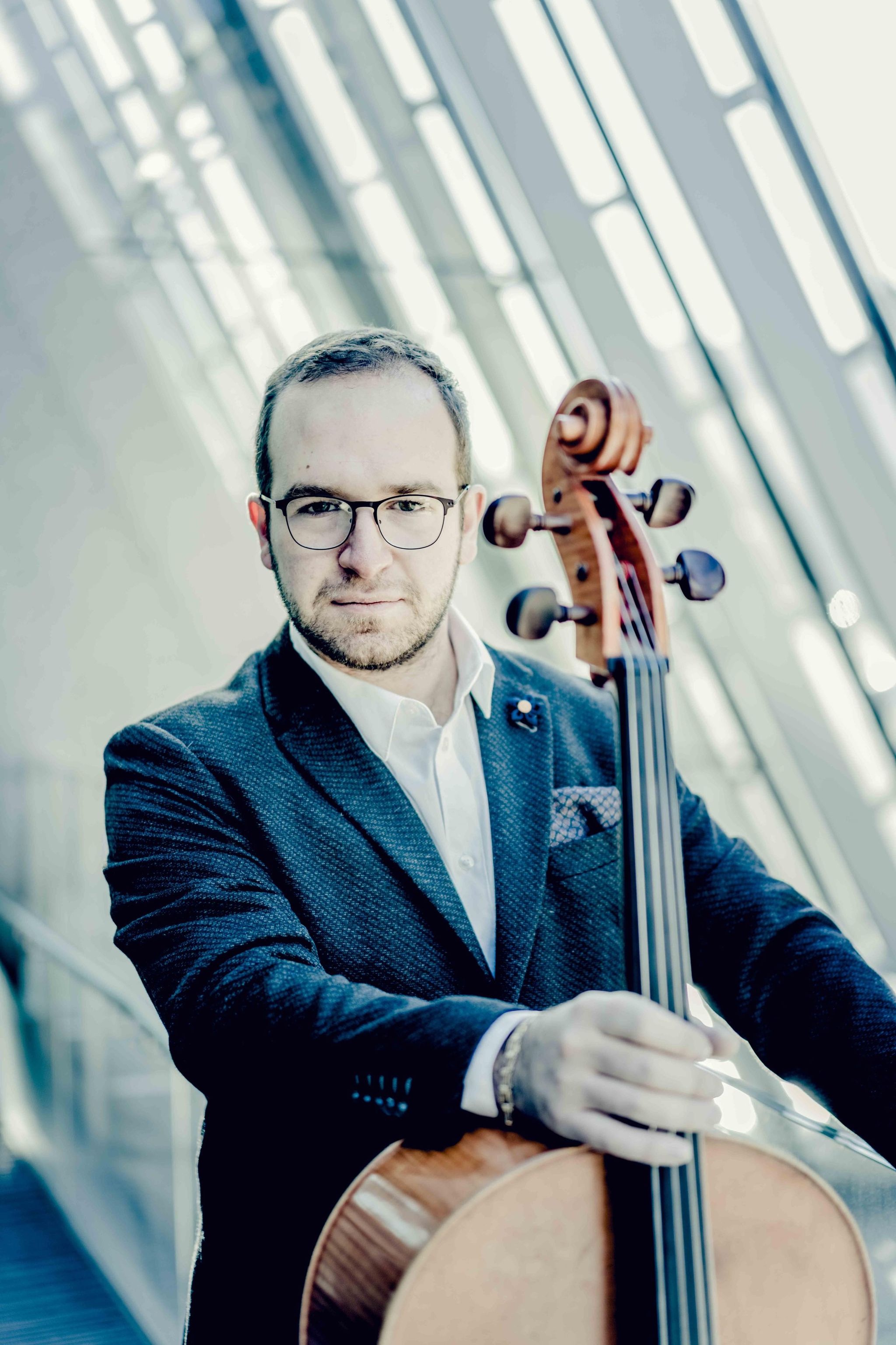 Sandro Sidamonidze. Photo by Andrej Grilc Photography
As I prepare to bid farewell to this incredible chapter of my life, I can't help but reflect on the remarkable people who have made these eight years at Michigan State truly unforgettable. The friendships I've formed here are the heart and soul of this journey.
Michigan State, you have been a melting pot of dreams, stories and inspirations. Within your vibrant community, I found a diverse group of individuals who shared their passions and dreams, propelling me to reach for new heights. From the classrooms where we challenged and uplifted one another to the buzzing energy of game days, it's the people who have made this place extraordinary.
The professors who not only imparted knowledge but kindled a fire within me to explore, learn and question. Their guidance and mentorship have shaped me into the person I am today, instilling in me a thirst for knowledge that will endure long after I leave these halls.
But it's the friendships I've forged that have truly made my Michigan State experience exceptional. From chance encounters during orientation to the late-night study sessions fueled by caffeine and laughter, my friends have become my second family. We've shared countless adventures, from road trips to breathtaking Michigan destinations to spontaneous late-night conversations that delved into the depths of our souls.
To my friends, you have been my rock, my cheerleaders and my partners in crime. We've celebrated each other's triumphs, navigated through challenges and offered unwavering support. You've shown me the power of unconditional love, and I am eternally grateful for the memories we've created together.
As I prepare to embark on new horizons, I am reminded of the famous words of Helen Keller: "Alone, we can do so little; together, we can do so much." Though we may scatter across the map, the connections we've built will remain steadfast. Distance cannot dull the laughter that echoed in our hearts or diminish the bonds that time and space cannot sever.
Michigan State, you've been the backdrop to a symphony of friendships, weaving an intricate tapestry of shared experiences, personal growth and lifelong connections. The memories we've made will forever be cherished, serving as a reminder of the profound impact that each person has had on my life.
So here's to the friends who made Michigan State a place I am proud to call home. As we part ways and embrace new beginnings, I carry you all in my heart, grateful for the moments we shared and excited for the future that awaits us.
Farewell, Michigan State, and thank you for the gift of unforgettable friendships that will forever illuminate my path.
This story originally appeared as a Facebook post by Sandro Sidamonidze. It has been repurposed with permission.