A 2023 Broad College of Business graduate, Carlos Conrad writes about how he developed a global mindset while studying abroad in Spain this summer.

From a young age, my family gave me the opportunity to travel and experience new locations around the globe. I didn't appreciate these journeys as much then, but now, at 22 years old, I see how they have made me the person I am today.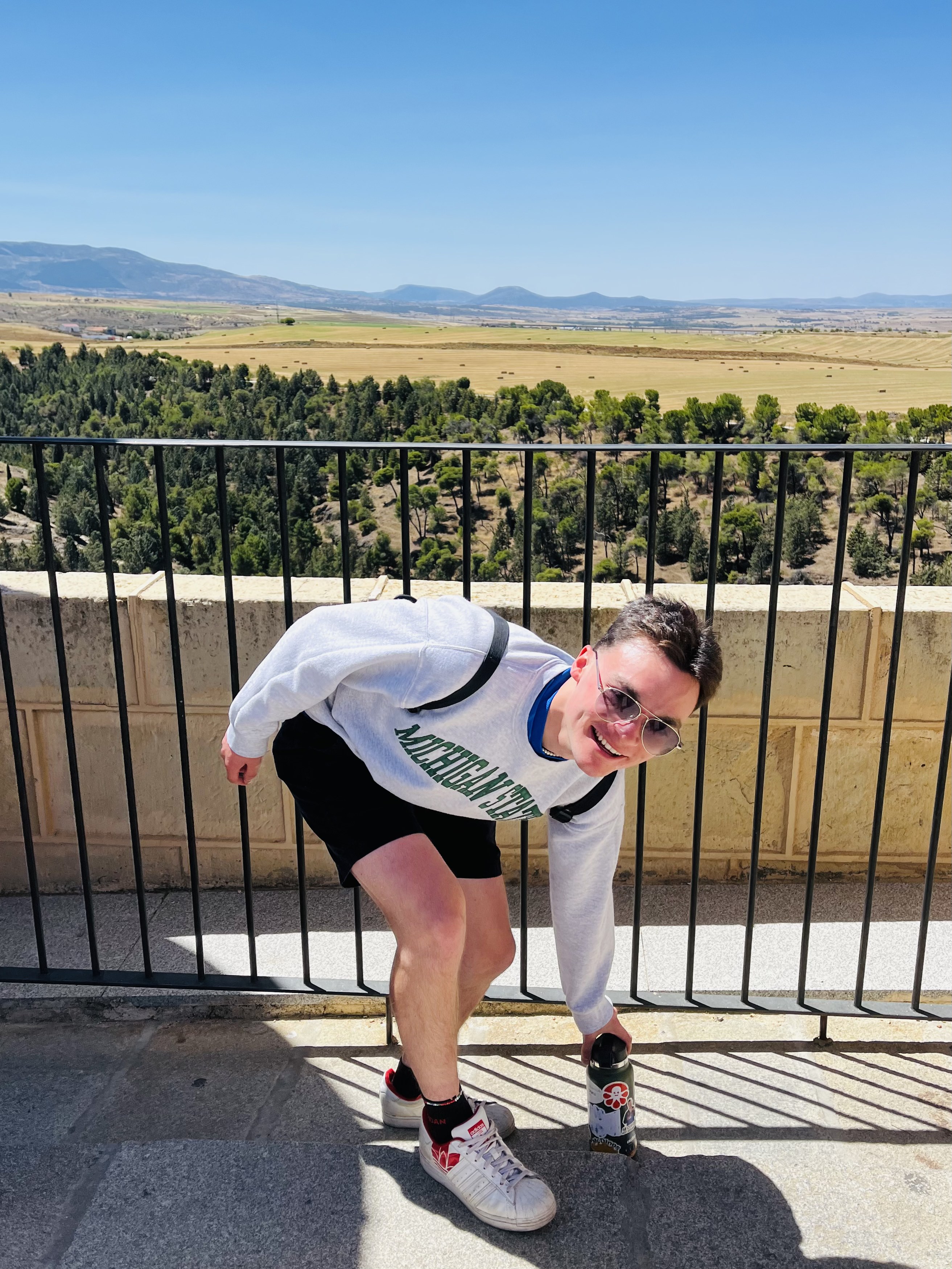 Carlos Conrad on an Education Abroad trip. Courtesy photo.
While at Michigan State, I dreamed of studying abroad, but the COVID-19 pandemic was a major obstacle. However, I went to the 2022 Broad Education Abroad Fair and learned about the "Business Internship" Summer Study Abroad in the fall of my senior year. In partnership with a global company called Absolute Internship, you can choose from a handful of locations around the globe. In addition, I could delay my graduation to August 2023 and complete this trip as an added-on experience to my degree.
Needless to say, I had a life-changing experience during my eight weeks living and working in Madrid. I chose Madrid as I hadn't travelled to Spain before, and I wanted to improve my working proficiency in Spanish. I was a business development intern at "The Cooking Clubhouse," a culinary school that provides classes for both tourists that come to the city, as well as corporations and local companies. I researched potential locations around the European Union and North America for where they could potentially expand to and franchise. I also helped with some of the classes they taught. Outside of this, I made life-long friends and got the chance to take weekend trips to Barcelona, Valencia, and even Morocco and Portugal.

I truly anticipate my time in Madrid will aid my career development by giving me behind-the-scenes experience of working and living outside of the United States. I got a chance to see first-hand how different the working culture is, as well as the opportunity to improve cultural fluency in a new society. I'm starting fulltime for United Airlines in September, so in a way, I'm continuing my quest to gain further intercultural awareness by getting a chance to travel more, whether it be for work or for leisure.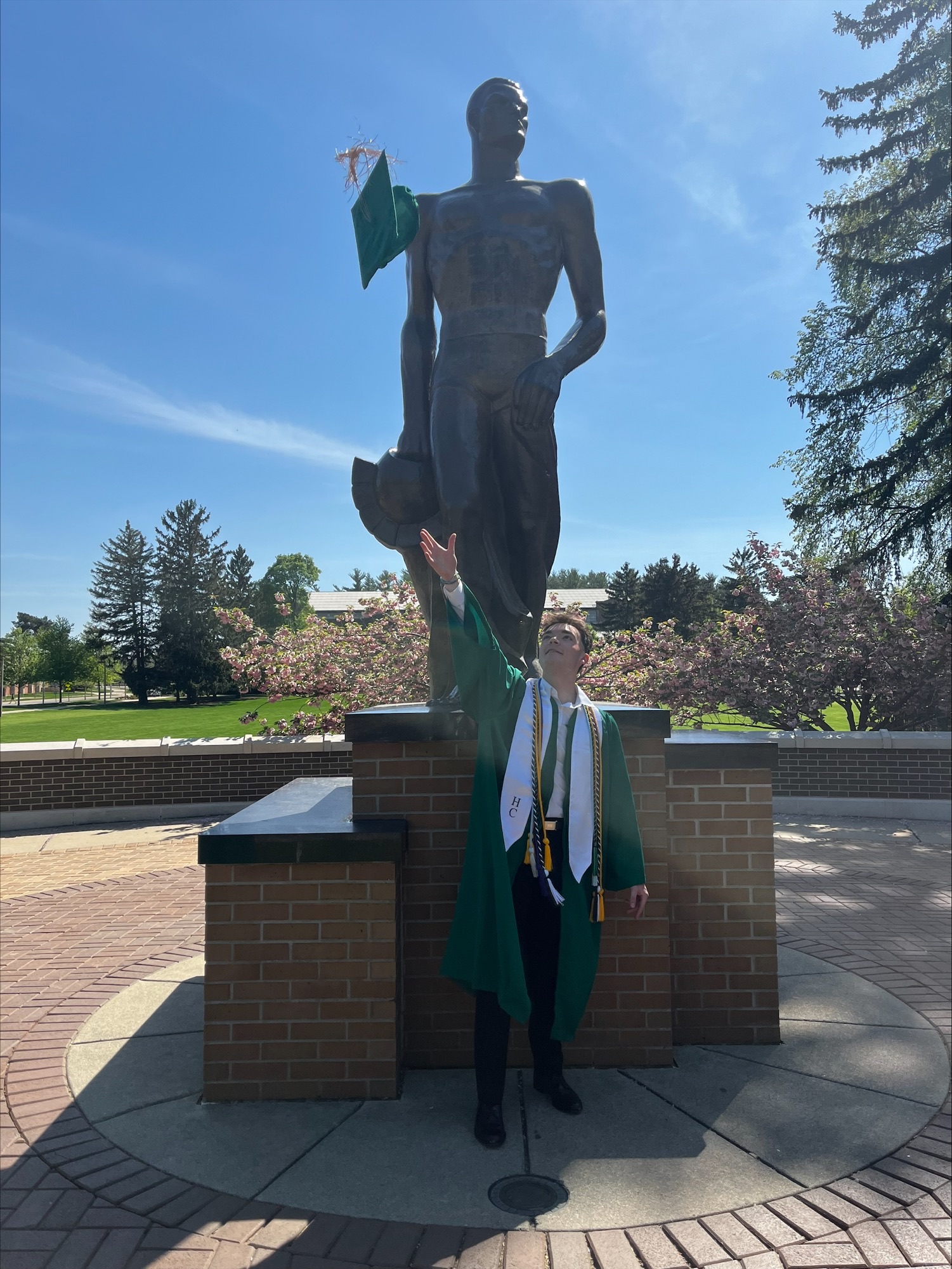 Carlos Conrad in front of The Spartan statue. Courtesy photo.
I know now that throwing yourself in a new country where English isn't the native language is one of the biggest ways to get out of your comfort zone and develop the skills necessary to tackle any challenge they may face in life.

And I'm returning to America even more aware and developed than I've ever been before.