Farha Abbasi, M.D., assistant professor in the Department of Psychiatry at Michigan State University College of Osteopathic Medicine, has been named one of the top 15 women in the nation to be honored at the Women on the Frontlines: Celebrating Women Faith Leaders celebration. The invitation, which comes on behalf of Xavier Becerra, United States Secretary of Health and Human Services, will recognize Abbasi's transformative work on minority mental health and "extraordinary leadership on behalf of humanity."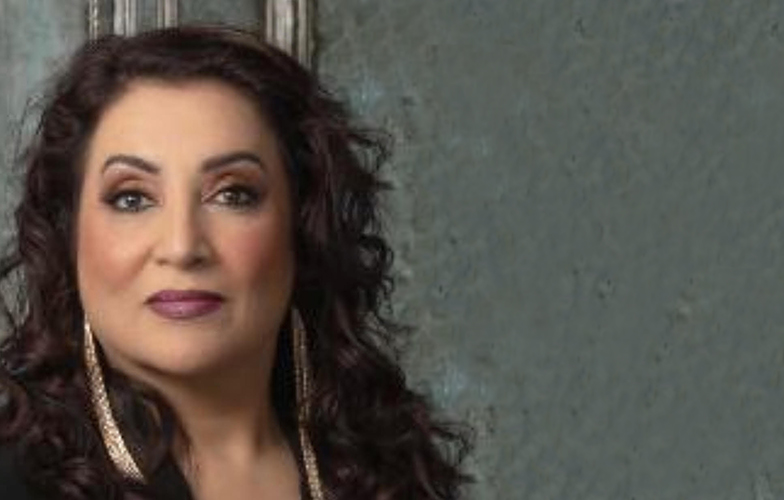 Farha Abbasi
She calls this recognition on the national stage "humbling, validating and rejuvenating." She continues, "Visibility is viability, and getting this award will help bring focus on the stigma and shame that silences mental illnesses in minority settings."
Abbasi's areas of interest are cultural psychiatry and teaching medical students how to provide culturally appropriate care to Muslim patients. She works directly with Muslim American community members to encourage integration rather than isolation in mainstream society. In addition to these efforts, Abbasi's work as a psychiatrist has led her to address the barriers that stigmatize mental health.
When she was a second-year psychiatry resident, Abbasi received a minority fellowship from the Substance Abuse and Mental Health Services Administration. She used the fellowship to launch a Muslim mental health conference in 2008 and for the last 15 years, she has worked relentlessly to establish Muslim mental health as a specialized field.
Today, the conference has a national and global presence spanning 30 countries. "It has become a safe space where all the stakeholders, researchers, clinicians, community and faith leaders can come together to communicate and collaborate to build a cohesive community," she said.
The first conference was conceived in the post-9/11 era, a time when Islamophobia, antisemitism and racism were "rampant and on the rise," said Abbasi, who was born in Pakistan. For an academic institution, such as MSU, to believe in this notion and tend to the mental health needs of underrepresented and attacked groups like Muslims was a "phenomenal feat."
Mental health is a privilege in many developing countries, she said, and MSU has the knowledge, resources and compassion to make a profound impact globally. "I am very grateful for the immense support I have received at the department, college and university levels."
MSU has become a leading name in the field of Muslim mental health and Abbasi hopes to build upon those efforts. She, along with a group of psychiatrists of Pakistani origin, recently met with the president of the Islamic Republic of Pakistan to support mental health infrastructure, inclusive health policies and the decriminalization of suicide in the country. Abbasi also has worked in a variety of other nations, including Indonesia, Jordan, Malaysia and Turkey to provide first aid mental health training, capacity-building projects and more. She hopes to work with the MSU Institute of Global Health to continue integrating mental health into the global health curriculum.
With the ultimate goal of reaching peace and prosperity for all patient populations, Abbasi understands that cultural identity is complex and can intersect with religion, gender, skin color, linguistic dimensions and more. She believes that incorporating all identities into patient care — including religion, spirituality and faith, which are often the "cornerstones of one's healing" — is imperative to delivering patient-centered, culturally sensitive care.
Abbasi will travel to the Department of Health and Human Services in Washington, D.C. at the end of March to participate in the national celebration, share more about her inspirational work and hear from Secretary Becerra.
This story was adapted to MSUToday from the College of Osteopathic Medicine.