David Mota-Sanchez is an associate professor in the Department of Entomology and project director of La Cosecha, a program he conceived that provides training for first- and next-generation Latino/a farmers in Michigan. Mota-Sanchez holds a master's in entomology from El Colegio de Postgraduados in Montecillo, Mexico, and a doctorate in entomology from MSU. July is Migrant and Seasonal Farmworker Appreciation Month in Michigan.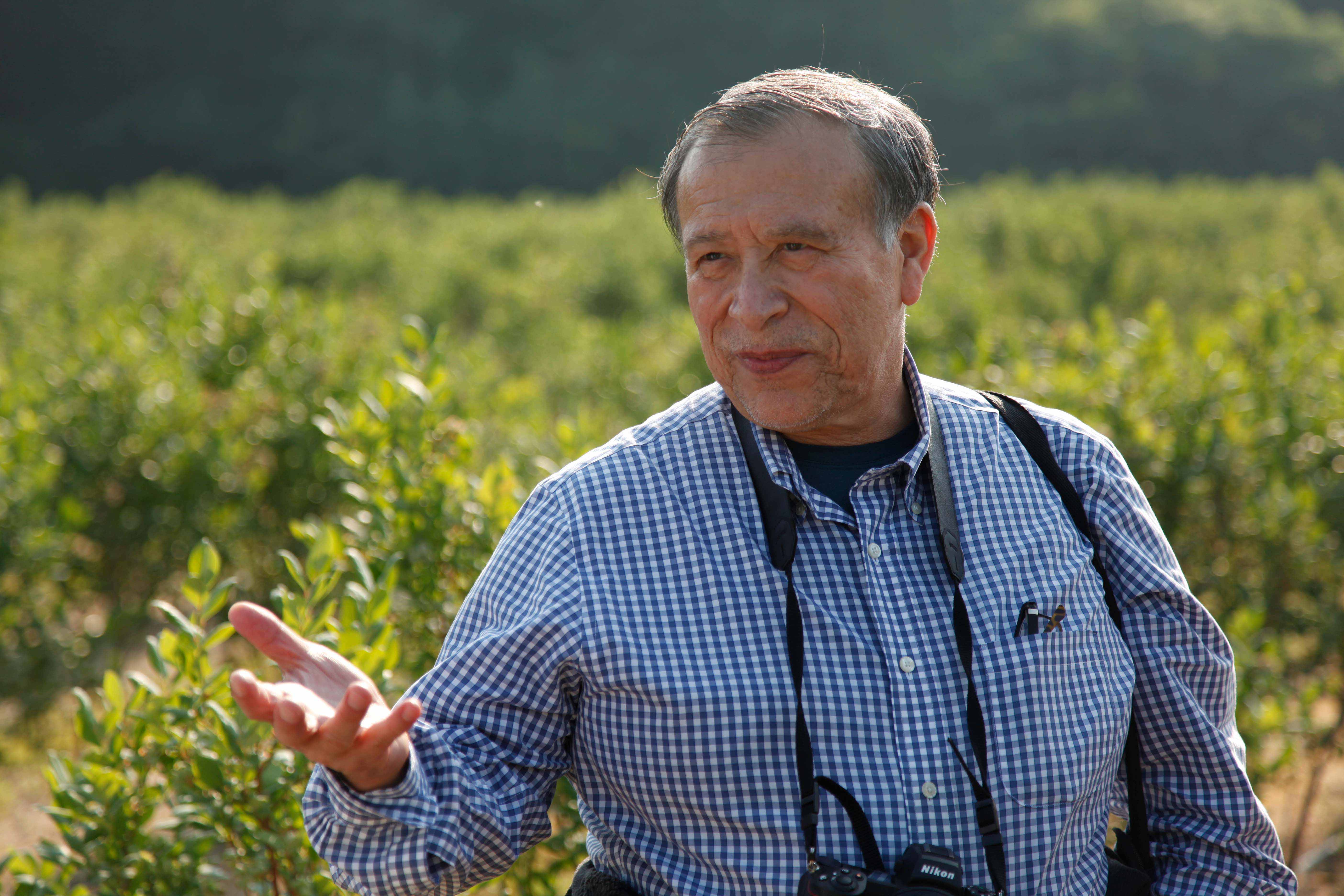 What led you to your studies and how did you become the professor you are now?
I come from a small rural town in Oaxaca, Mexico. My town was surrounded by many Indigenous people. I first went to Chapingo Autonomous University, where I studied agronomy with a specialization in plant protection. I then began working in southern Mexico where I managed Mediterranean fruit flies. I then began working at a place called El Colegio de Postgraduados, which is one of the best institutions for agriculture sciences in Mexico. These experiences and my upbringing exposed me to the importance of agricultural workers and how insects also can predict how crops will do in a given season. After a period of time, I moved to Cornell as a visiting scholar and was eventually accepted into MSU's entomology doctoral program.
You co-lead La Cosecha, a program that provides education and resources to Latino/a farmers and migrant farmworkers. What is the impact of that program?
The educational initiative is a comprehensive and bilingual program that serves over 200 Latino/a farmers located in West Michigan. Co-directed by Luis Alonzo Garcia and John Wise, the program partners with MSU Extension to train participants about pollinators, marketing, business and how to develop good agricultural practices for produce. Most of the farmers produce small fruits, such as apples and blueberries and vegetables. Part of our role is to also help the farmers diversify their crops. In addition, we also have participation from the School of Packaging to assist in developing more sustainable tools and providing training to pack fruits. Most importantly, the program creates relationships with farmers so that there is an interpersonal connection rooted in cultural familiarity and understanding.


Migrant farmers celebrate successful completion of La Cosecha program. Photograph by Dane Robison.
Can you talk more about the roles that farmworkers play in Michigan, specifically Latino/a farmers?
Latino/a farmers here in Michigan come mainly from Chicago, and many have an agricultural background. Hence, many Latino/a farmworkers and farmers reside in West Michigan where a majority of farmers have established a strong and tight-knit community, creating economic stability in the area. This community of farmers and farmworkers provides produce across the entire state, with younger generations now establishing their own farms. For this very reason, Migrant and Seasonal Farmworker Appreciation Month was established in Michigan — to recognize the important role that Latino/a farmworkers play in the state and broader U.S. economy.
Within your studies, how have you seen farmworker labor migrate over time?
Over time, migrant labor and farmworkers have migrated to Michigan and other parts of the U.S. during the growing season. Migrant workers are important because they bring their families and spend money in the state, providing a reinvestment in the local economy. There is a demand for farmworkers — now more than ever — as many are aging and no longer able to work.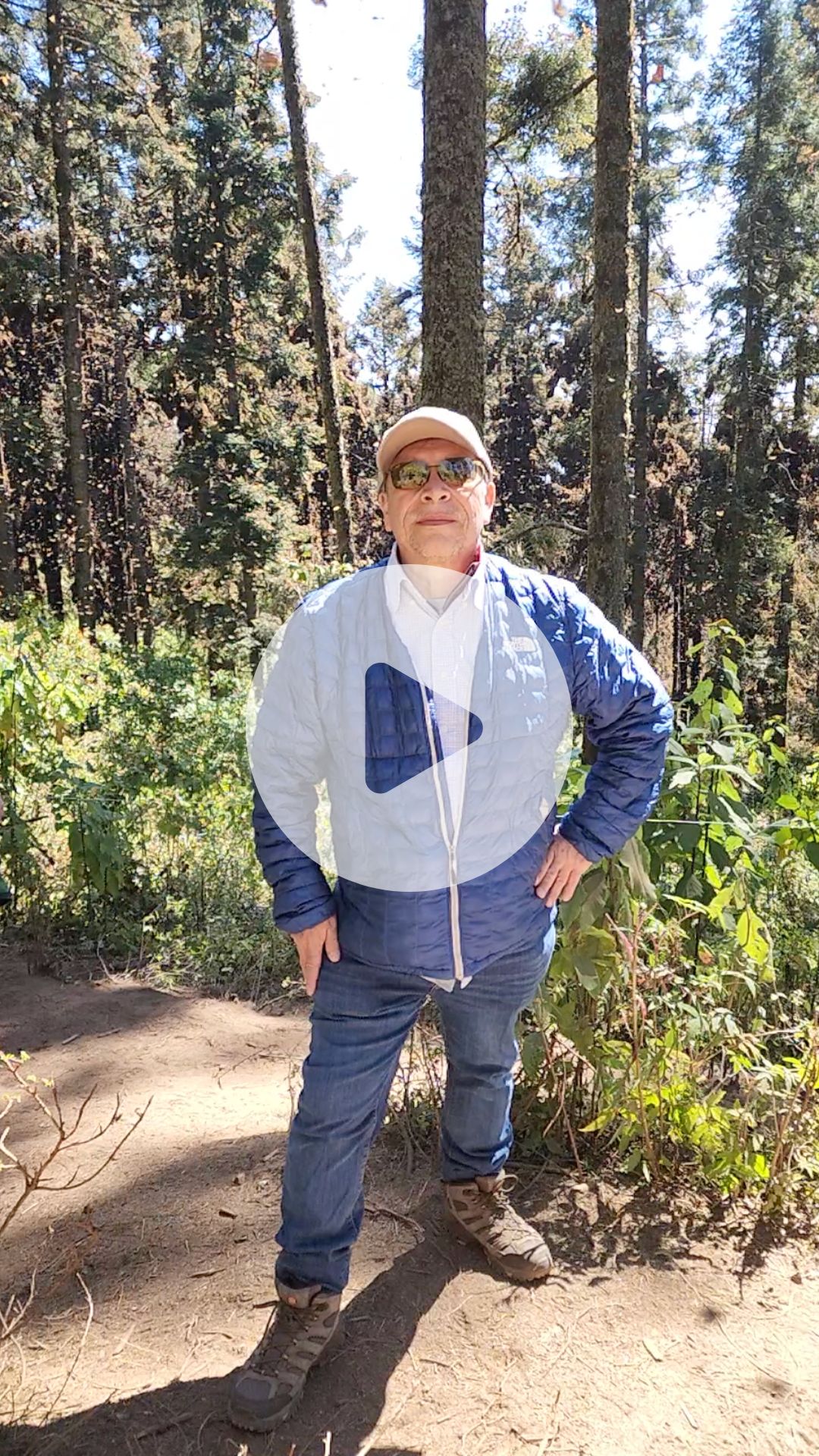 Can you explain how butterfly migration connects with migrant and seasonal farmworker labor?
I like this question; it's philosophical and poetic. It's the reality, migration goes both ways between Mexico and Michigan because of the Great Lakes and natural resources. Many people don't know that monarchs fly all the way from Michigan to Michoacán, Mexico, in late August and September and return to the southern U.S. in March and eventually to Michigan in May.
This observed pattern signifies Michigan's weather change and drop in temperatures in the late summer and the warming temperatures in the spring. When the butterflies migrate back north, seasonal farmworkers know that the growing season is close. It is a hard seasonal journey to endure and, in the end, there's a beauty to this cycle of pollination and the resilience of migrant labor.
Why is honoring and recognizing migrant farmworkers so important to you?
I believe honoring migrant farmworkers is a recognition of all the people. Food is important to everyone, every day. Michigan farmworkers are essential to the Michigan economy and the food security for the entire nation. It is incredibly important that this group is recognized.
July is Migrant and Seasonal Farmworker Appreciation Month in Michigan. This month MSU is recognizing the experiences and contributions of migrant farmworkers and Latino/a farmers. Join our campus community in supporting the College Assistance Migrant Scholars Program.