The Excellence in Diversity, Equity, and Inclusion Awards, or EDEIA, recognizes the exceptional and innovative contributions of Michigan State University students, staff, and faculty in advancing diversity, equity and inclusion.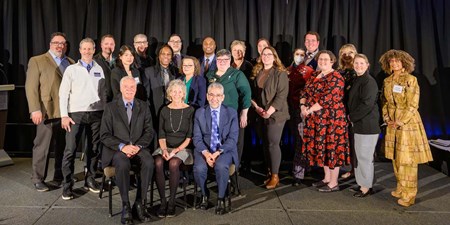 Recipients of the university recognition will be honored at a special ceremony in February, receiving individual, team and lifetime awards.
EDEIA provides recognition in the following areas:
Teaching Research
Programming Service
Community outreach
Organizational change
"I see it as a great affirmation to work for an organization that shares my values," said 2023 EDEIA recipient Steven Thomas, program director for the Alliance for Graduate Education and the Professoriate and Summer Research Opportunities Program in the Graduate School.
Nominations are now being accepted for the 2023-24 year. Applications must be submitted by Sept. 22.
2022-23 EDEIA preview highlighting last year's recipients.
For more information on the award nominations and process, visit: inclusion.msu.edu