Jeremy Wilson, professor in the School of Criminal Justice, and his team of researchers are set to address the national police staffing crisis by developing data-driven lessons for administrators and lawmakers. The COVID-19 pandemic, the police reform movement, the need for officers to have new skills, changing demographics and generational preferences, and the desire for agencies to diversify their forces have made police recruitment and retention difficult, resulting in many police agencies and jurisdictions across the country reporting personnel shortages.
Wilson and his team are working on two projects, one supported by the Office of Community Oriented Policing Services, or the COPS Office, and the other by the National Institute of Justice, that will establish and extend a baseline of knowledge on police recruitment and retention.
For the COPS Office, Wilson and his team will, over the next two years, compile, develop and disseminate timely and innovative resources for police agencies to improve recruitment and selection, particularly of personnel whose skills and diversity facilitate community policing. The project will provide objective, independent, and practice-relevant knowledge and lessons to practitioners, researchers, and policymakers about the nature, changes, challenges, and solutions relative to police recruitment and selection.
For the NIJ, Wilson and his team will expand upon what is currently known about recruitment and retention by conducting one of the largest, most comprehensive police staffing assessments ever attempted. Complementing a national survey of police agencies on their workforce experiences and a national assessment of changes in training and certification standards, the centerpiece of this project will be five case studies conducted over the next five years. The case studies will analyze each agency's staffing levels and overall experience with building and maintaining a diverse, effective workforce.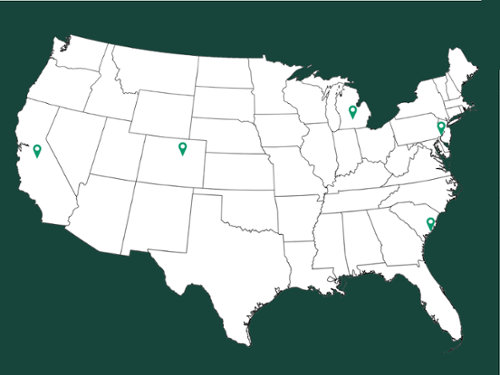 The case study sites, selected for their variation in size, staffing challenge, workload, demographics, and location, are:
Charleston, South Carolina

Denver, Colorado

Fresno, California

Lansing, Michigan

Philadelphia, Pennsylvania
To better understand what is impacting police recruiting, researchers will analyze recruiter characteristics, outreach materials, desired candidate qualifications, existing tactics and what positions the agencies are trying to fill. To better understand what is impacting police retention, researchers will conduct multiple assessments of each agency's staff along with its career progression and attrition data.
In addition to gaining cooperation from the leadership of these agencies, Wilson and his team will also have the support of leading organizations representing police management, officers and organizations promoting police diversity.
The findings from these studies may reshape the way that police staffing issues are seen by researchers and practitioners alike. By analyzing multiple sets of data from different perspectives, Wilson hopes that the empirical data collected will allow for recruitment and retention to become tools for effective workforce management rather than issues in and of themselves.
"Our primary goals are to advance the science of police workforce planning and to promote the use of evidence-based police staffing practices," Wilson said. With the findings from these projects, local law enforcement agencies and policy makers will be able to better understand the nuances, complexities and options relative to establishing and maintaining workforces with the qualities and skills best-suited to serve their communities.
This story originally appeared on the College of Social Science website.