The 2022 CREATE! Micro-Grant student exhibition is now live! This virtual exhibit showcases the 12 student projects that were created based on the winning proposals that earned them $500 in micro-grant funding.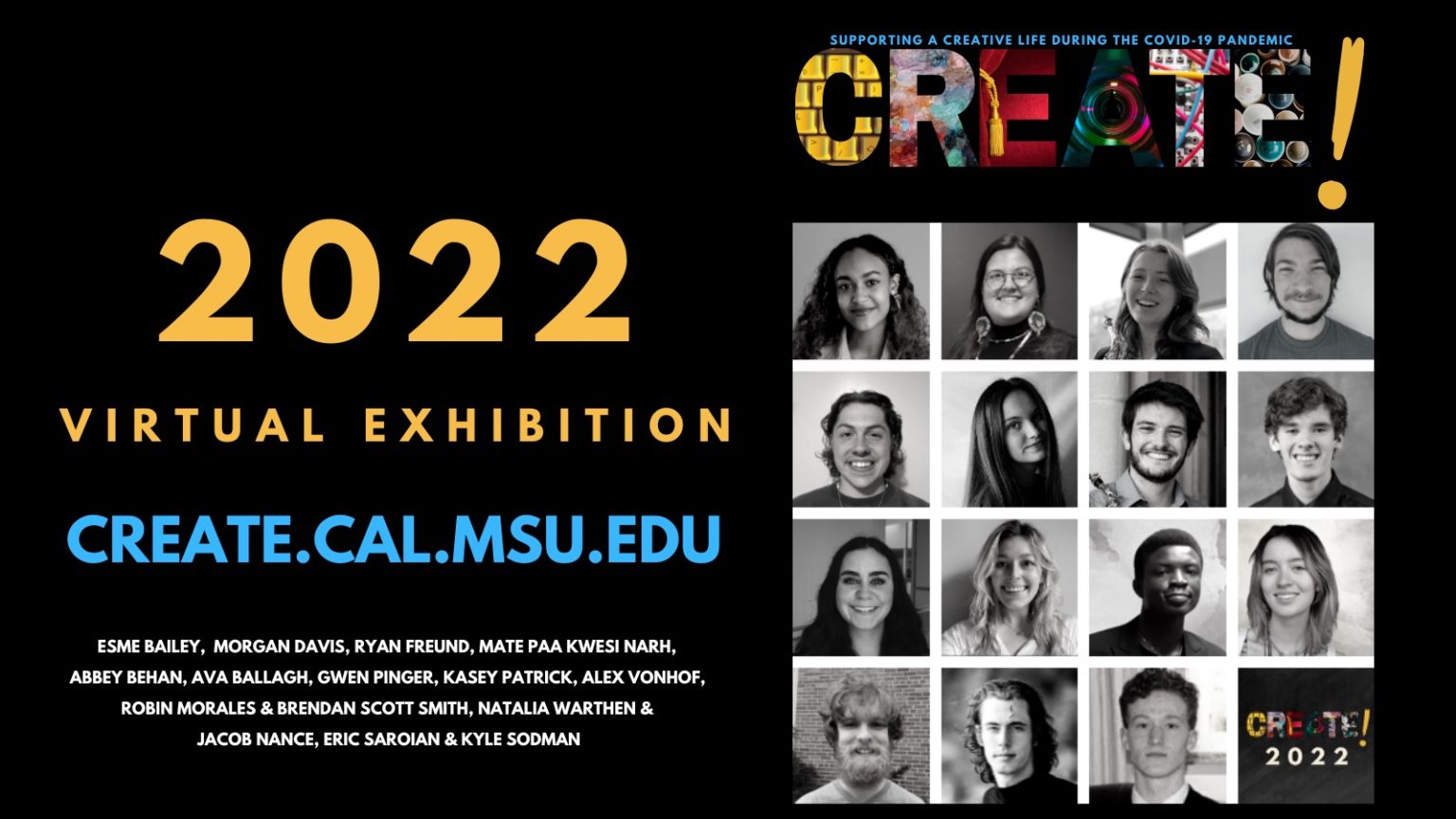 The CREATE! Micro-Grant initiative encourages students to respond critically and imaginatively to events occurring during the COVID-19 pandemic and to creatively explore the issues of their generation. The goal is to critically engage, through art, with the past, present, or future of the ongoing COVID-19 pandemic.
Offered by the College of Arts & Letters at Michigan State University and facilitated by the Dean's Arts Advisory Council, this is the third year the CREATE! Micro-Grant competition has been held. The first was in 2020. The program is supported by several units across the university and by the MSU Federal Credit Union.

"We're thrilled to see the CREATE! Micro-Grants continue into their third year. The work being generated by our student artists wrestling with our contemporary moment is proof that this monetary support matters. It offers opportunity to experiment, to reflect, to celebrate, and to protest," said Peter Johnston, co-director of the CREATE! Micro-Grant program and Department of English faculty member. "The amazing stewardship of the co-founders, Divya Victor and Rob Roznowski, has taken this grant program to an exciting height, and the DAAC is committed to continuing to see what our support can help our students achieve."
Unlike most student award programs, the CREATE! Micro-Grant initiative invests in the potential of a student's vision, rather than the end product. Students of all majors are encouraged to submit their proposals for the competition each year. A group of jurors then selects 12 proposals to each receive $500 to be used to complete the winning proposed projects.
For more information, visit cal.msu.edu