Michigan State University's College Assistance Migrant Program Scholars Initiative, or CAMP, held its 23rd annual Welcome Reception in late August to welcome students from migrant worker backgrounds.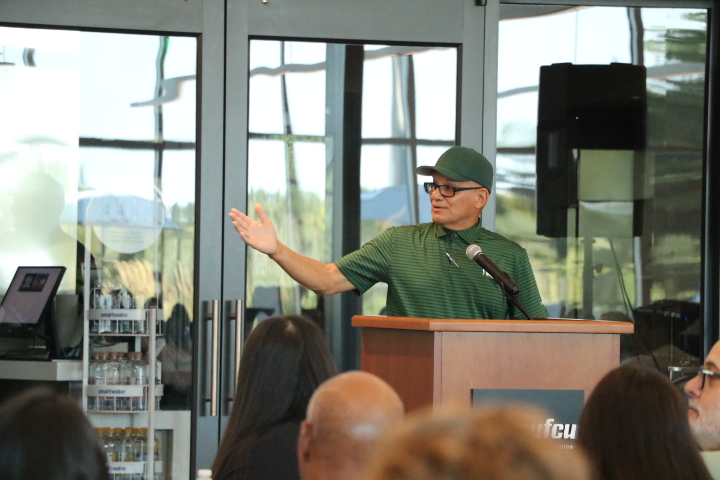 At this year's reception, university leaders, staff, deans, advisers, senior CAMP students — and more than 140 others — gathered to greet CAMP's class of 2027, which welcomes 57 incoming first-year students.
This fall marks MSU's largest and most diverse student body in university history, and students of diverse backgrounds make up just over a quarter of the total.
Funded by the U.S. Department of Education and initiated in 2000, the MSU College Assistance Migrant Program Scholars Initiative is an educational program that offers individuals with migrant or seasonal farm work backgrounds the opportunity to begin an undergraduate program at MSU. The program assists students with academic, social and financial support to enable them to complete their first year of college.
The morning program began with Migrant Student Services Director Luis Alonzo Garcia welcoming attendees and introducing keynote speakers, including president and CEO of MSU Federal Credit Union, April Clobes, and MSU's interim president, Teresa K. Woodruff, Ph.D.
During the welcome event, students enjoyed traditional Mexican food as they talked with university leaders at their tables to network and build connections. Guest university leadership in attendance included Dean of the College of Agriculture and Natural Resources Kelly Millenbah, Executive Director of the Office of Financial Aid Keith Williams, Vice President and Chief Safety Officer Marlon Lynch, Assistant Vice President of Diversity, Equity, Inclusion and Belonging Genyne Royal, and Director of the Office of Cultural and Academic Transitions Samuel Saldívar.
"Over the last 20 or so years, I have come every year because I am inspired by seeing so many more students come through the program," said Lee June, a professor in the Department of Psychology and the Honors College and former vice president for student affairs and services. "It's inspirational for me to be in the presence of new students and those who are headed out to do great things."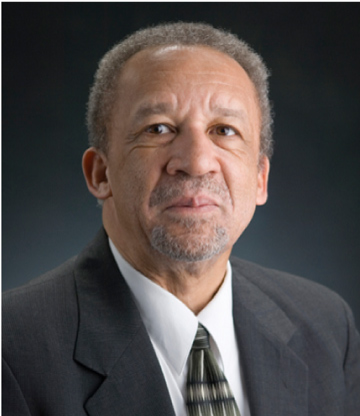 As the event came to an end, Garcia circled around the room to make sure all campus leaders had an opportunity to welcome and introduce themselves to the new students and share the services, support and work that they and the units they represent offer. Keeping tradition with previous years, the reception ended with a group picture of all new CAMP students and guests to capture the moment of unity and community.
"One thing Dr. June seldom shares with people is that when he was the vice president for student affairs and services, he was the final signature, allowing us to start CAMP. So, he is extremely critical to the history of us being here, and I really respect and honor him dearly," said Garcia.
Guimell Hernandez, a first-year CAMP Scholar majoring in animal science from Hartford, Michigan, shared, "Something I enjoyed about today's event was the perspective of everybody's words of motivation and meeting a lot of new people. I met a student success communications adviser, and she helped us a lot at my table. She just made us feel welcome, and I really appreciate that."
Other attendees shared that commitment to making students feel welcome.
"Over the past four years, I have helped get this program going year after year. Being a minority myself, I was not from a migrant family, but my mom always took us to migrant farms to get us to understand the importance that these are people we need to support," said Cecilia Sandoval, senior financial educator at MSUFCU.
Learn more about CAMP eligibility, services and resources at MSU.
MSU recognizes National Hispanic Heritage Month, and our community is coming together to strengthen resources, programs, research centers and scholarships serving Hispanic and Latinx students at MSU. Learn more at givingto.msu.edu.