In recognition of National Hispanic Heritage Month, Fabiola Yanez shares her struggles with identity and trying to fit in, growing up as a Hispanic woman in rural Michigan and how MSU's College Assistance Migrant Program Scholars Initiative, or CAMP, helped her discover her true self — setting her on a path to success she never envisioned.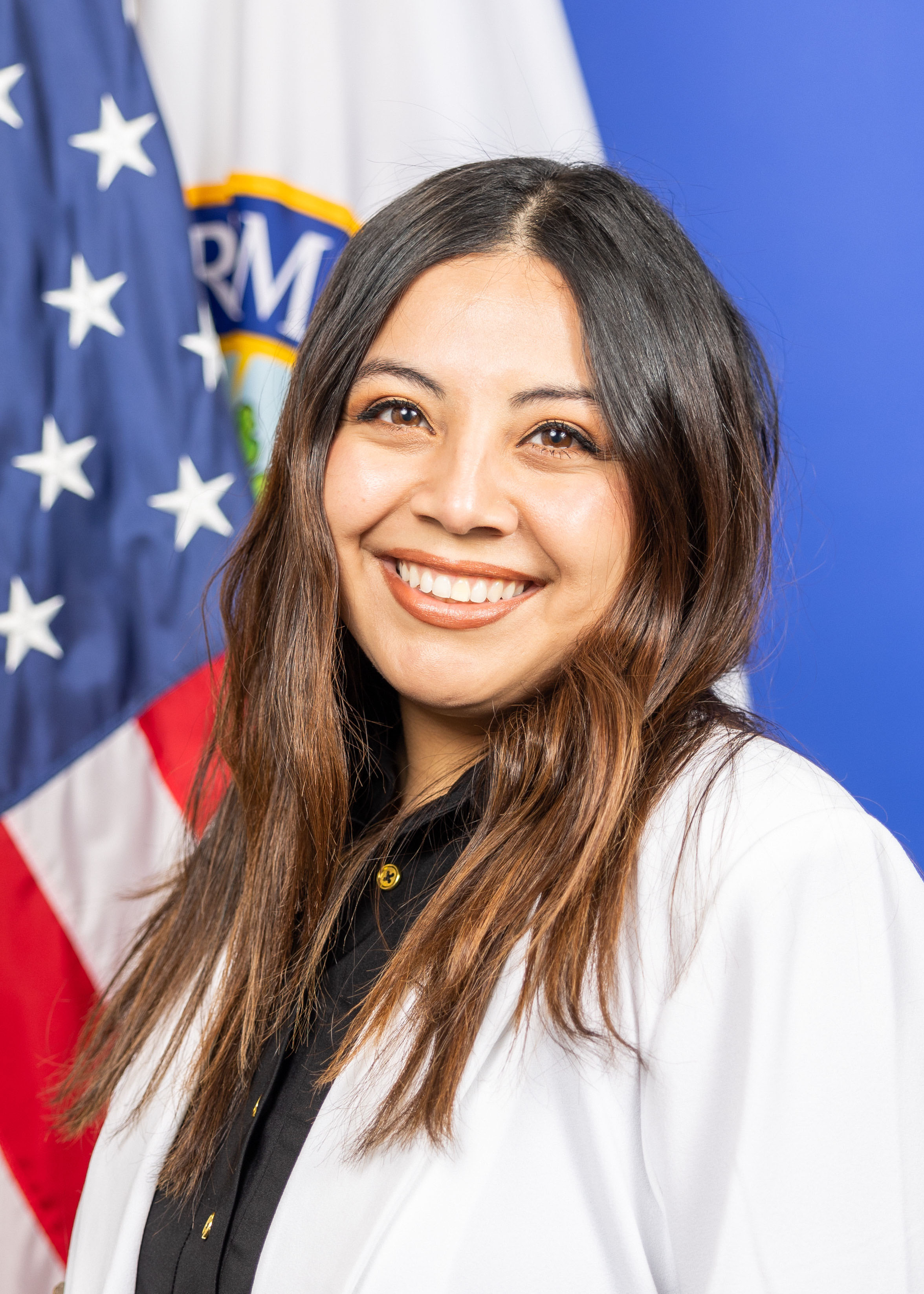 Fabiola Yanez, an MSU alum, is nine months into her position as executive assistant to Secretary of Education Miguel Cardona. As part of her role, Yanez makes important judgments in collaboration with other senior officials in the Department of Education about policy items and communications that need to be elevated to the secretary.
"I enjoy working for someone who is a father, an educator and a secretary who believes multilingualism is an asset and not a liability," Yanez said. "Being surrounded by so many brilliant minds and seeing firsthand all the work that goes into the many accomplishments the department and the Biden-Harris administration have done is inspiring and gives me hope for the future."
The important work Yanez is doing today for the secretary and Department of Education requires an appreciation of the journey that led her there.
Yanez was born in Hanford, California. However, when she was 12, her parents — who immigrated from Jalisco, Mexico — moved the family to Greenville, Michigan, where her father found work as a dairy farmer. Yanez graduated from Greenville Public Schools, but struggled so much with her identity as a Latina, going as far as avoiding speaking Spanish to try and fit in. Her summers were vastly different from her peers, who spent time vacationing and going to camps. Fabiola's summers consisted of helping her mother bake, cook, sell food and attend church events.
"My first work experience was picking strawberries and apples," Yanez said. "I look back and, though it was unfortunate that at such a young age I felt so much shame for not fitting a certain look or speaking a certain way, I wouldn't be where I am today or who I am today if it wasn't for the migrant farmworker community that raised me."

After high school, Yanez attended MSU, but couldn't complete her first year. She was overwhelmed with the culture shock that college life brings for new students and, rather than asking for help, she went home. But she knew the key to succeeding in East Lansing wasn't something she would find in Greenville.

"At some point I set up a meeting with CAMP and my mother. We had a very open and honest conversation, and CAMP created a customized plan for me to return and succeed. I did everything that they asked of me, and I had my best academic year."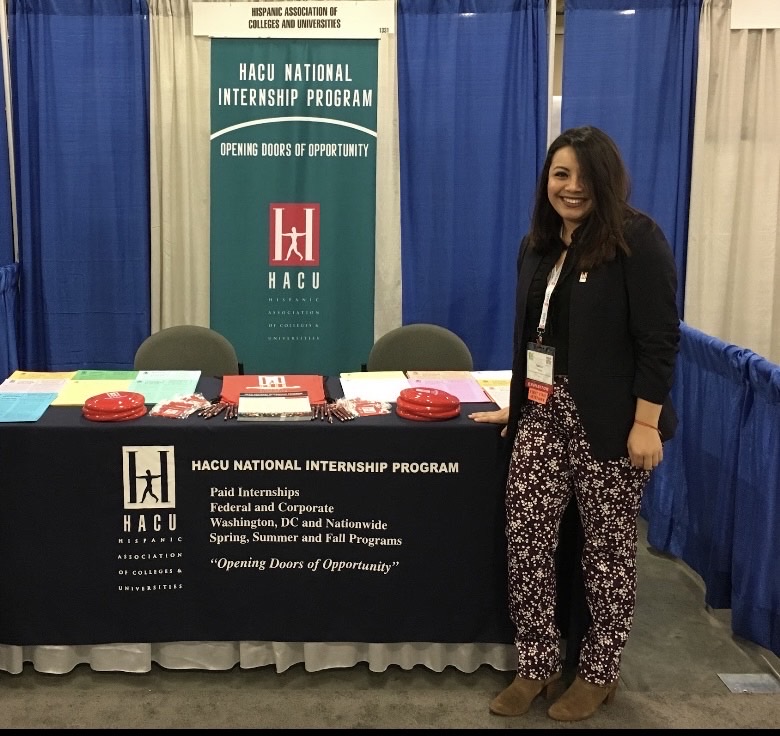 CAMP is an educational program that offers individuals with migrant or seasonal farmwork backgrounds a unique opportunity to begin an undergraduate program at MSU. Housed within MSU's Migrant Student Services, or MSS, and funded by the U.S. Department of Education, the program provides students like Yanez the best conditions to thrive academically, socially and financially during their first year at MSU.
"Many CAMP students experience culture shock during their time at MSU," said Luis Garcia, director of MSS. "One of the key contributors and the foundation of who we are is that we create a comfortable home base of operation for farmworker students via MSS CAMP."

Through MSS, there are six ongoing farmworker-related projects, creating a comfortable, nurturing and familiar environment for students to express themselves and share challenges and accomplishments as they transition to MSU.
"CAMP taught me the importance of being intentional and creating a plan," Yanez said. "They were the first to sit me down and help me break down my thoughts, strategize and follow through with my plans. They also taught me the importance of shifting those plans if something wasn't working instead of just giving up like the first time I attended MSU."
Additionally, Yanez says CAMP taught her the importance of relationship-building and that she would seek out her professors for additional help during their open office hours every week. Her efforts to stay committed and focused on her studies were subsequently reflected in her grades.
After finishing her first year at CAMP, Yanez joined a sorority, participated in MSU's education abroad program and was involved in research projects and other initiatives that helped her broaden her way of thinking. Yanez is in her position today because of her dedication, persistence and commitment to overcoming some of the adversity she faced when she was younger. Through the help of CAMP and her 2015 education abroad experience in Washington, D.C., she made lasting and meaningful connections with friends and colleagues — never missing an opportunity to network. It's a decision she made seven years ago that has significantly impacted her life today.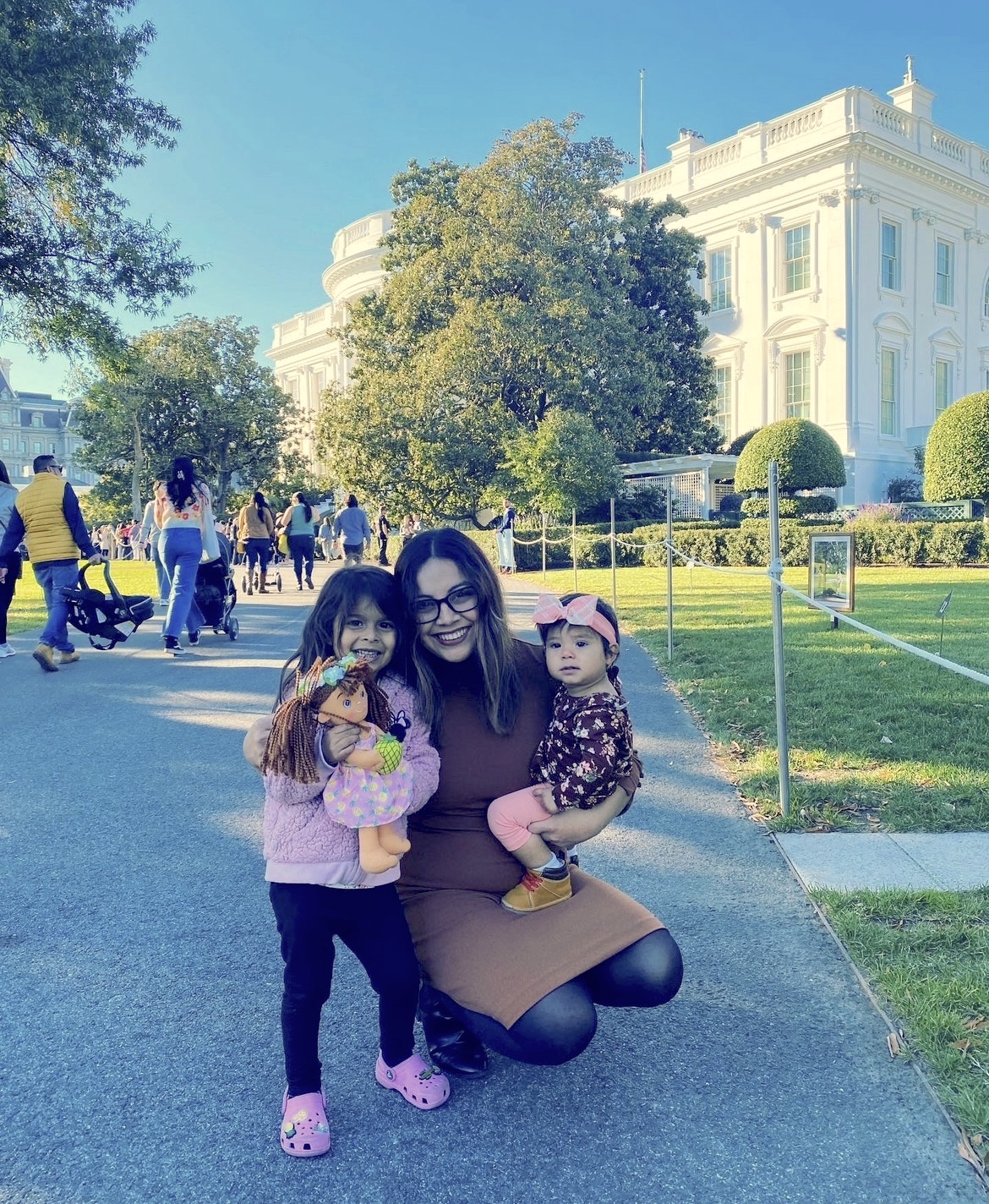 "Since day one, I always knew how talented Fabiola was," Garcia said. "I know that Fabiola wants to give us credit in obtaining such accomplishments. We did not give her anything. She already had it. We just helped her bring those attributes to light."
Yanez's hard work was noticed then and it's also noticed now.
"I count on Fabi every day in my capacity as U.S. secretary of education," said Cardona. "My focus as a leader is on raising the bar for education in this country, and her role is absolutely critical to making sure I'm well-prepared to push hard for that every day. As a Latina, she also brings that special talent for code switching that many of us who've had to navigate different cultures and languages have developed over the years — something that serves her well in a big organization with a beautiful diversity of backgrounds and perspectives, and even its own unique policy language. Her bilingualism and biculturalism are her superpowers. I'm very proud of Fabi for her contributions and growth so far at the Department of Education — and I'm grateful for the experiences that make her a stellar member of my team today!"
Prior to working at the Department of Education, Yanez worked for the Hispanic Association of Colleges and Universities and was a fellow at MSU's Institute of Public Policy and Social Research.
To support CAMP students, visit Migrant Student Services.
MSU recognizes National Hispanic Heritage Month, and our community is coming together to strengthen resources, programs, research centers and scholarships serving Hispanic and Latinx students at MSU. Learn more at givingto.msu.edu.