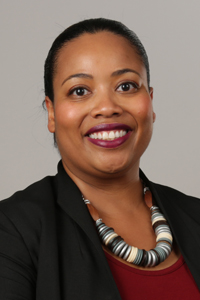 This article was originally published June 16, 2021.
"Ask the Expert" articles provide information and insights from MSU scientists, researchers and scholars about national and global issues, complex research and general-interest subjects based on their areas of academic expertise and study. They may feature historical information, background, research findings or offer tips.
Nakia Parker is an assistant professor in the Department of History. She is a historian of 19th-century U.S. slavery and African American and American Indian history.
What is Juneteenth and what did it signify in 1865?
Juneteenth is the oldest commemoration of the end of slavery in the United States — two years after the Emancipation Proclamation. Specifically, June 19, 1865, is the date that the estimated 250,000 African Americans who were enslaved in Texas were told they were emancipated.
On that day, Union General Gordon Granger rode into Galveston with Union troops and read General Order No. 3. It's unclear exactly how it was announced, but we do know the order and parts of the order were reprinted in Texas newspapers: "The people of Texas are informed that in accordance with a proclamation from the Executive of the United States, all slaves are free."
The order, which was put on display at the National Archives in Washington, D.C., last year, also advised emancipated people to stay and work for their former enslavers for wages and noted they could not travel publicly without passes from employers.
Even though there was an official proclamation of emancipation, African Americans continued to live under restrictions to their mobility and fight for complete equality.