MSUToday's "Ask the Expert" articles provide information and insights from MSU scientists, researchers and scholars about national and global issues, complex research and general-interest subjects based on their areas of academic expertise and study. They may feature historical information, background, research findings or offer tips.
Cardiovascular disease is the world's leading cause of death, killing nearly 20 million people every year. In the United States, it was responsible for one in every five deaths in 2020, according to the Centers for Disease Control.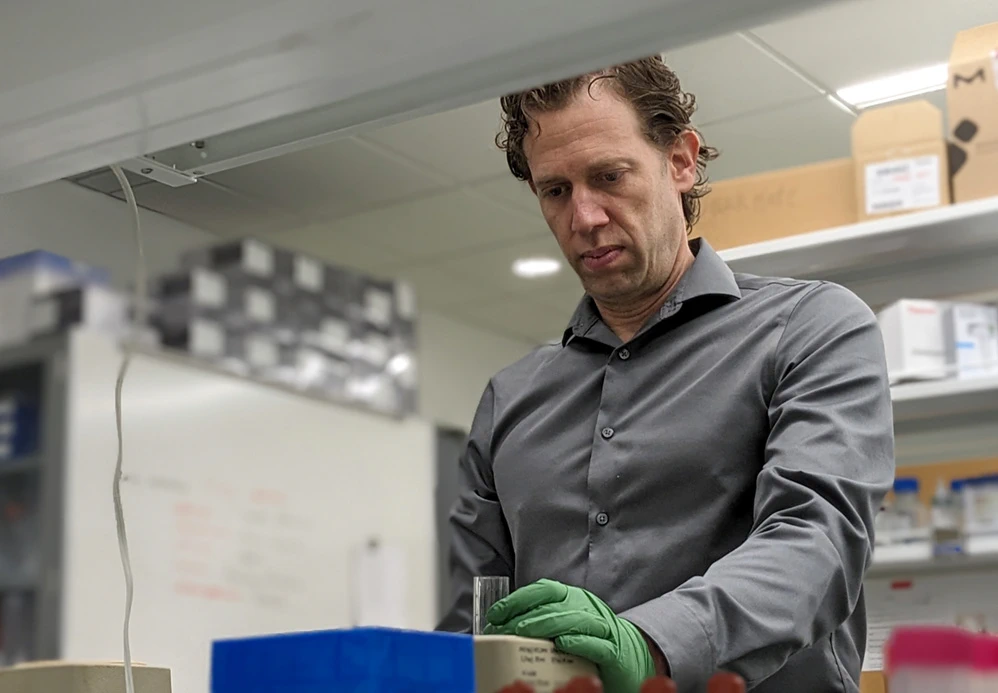 Michigan State University Associate Professor Bryan Smith. Credit: Matt Davenport/MSU
It's no surprise, then, that researchers like Bryan Smith of Michigan State University see a huge opportunity for new, innovative diagnostics and therapeutics to help patients affected by heart disease and other cardiovascular health issues.
Smith is an associate professor in the Department of Biomedical Engineering and director of the MSU T-NIE Lab — the Translational NanoImmunoEngineering Lab — in the Institute for Quantitative Health Science and Engineering, or IQ.
In particular, Smith and his team are developing what are called nanomedicines. These are tiny, versatile particles that researchers are engineering to zero in on problem sites in the body to maximize a treatment's power and minimize its side effects compared with what's currently available.
Smith was recently invited by the journal Nature Cardiovascular Research to provide an overview of nanomedicines in the realm of heart health for the research and clinical communities. We've caught up with him to ask a few questions about what his work could mean for the general population.
What is cardiovascular disease?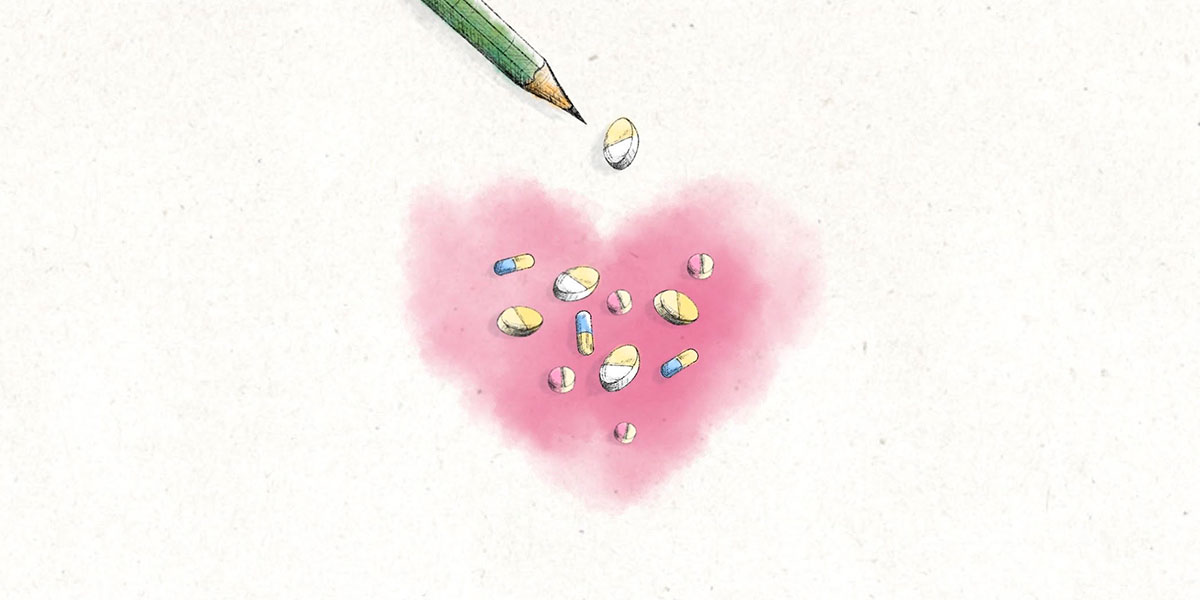 Michigan State University researchers are designing tiny treatments and diagnostics called nanomedicines to help fight cardiovascular disease with fewer side effects. Illustration credit: May Napora/MSU
When we talk about cardiovascular disease, it isn't just one thing. It's all the issues that can affect the heart and blood vessels as well as the blood. It could be a disorder of the myocardial tissue that's pumping the blood, or a pacemaker issue, or ischemia, which is a lack of blood supply to a region. There can be problems with blood vessels. Atherosclerosis is the big one, but there are lots of different blood vessel disorders that all fall under cardiovascular diseases.
So it's a little bit like how we talk about cancer. Cancer isn't one disease. It's many different diseases that all have different pathways, but they all fall under one major heading. It's similar for cardiovascular diseases, except that the differences between them are usually much more obvious.
I recently had a relative with a cardiovascular disease who needed open-heart surgery. That was scary, but it didn't scare me as much as when I learned another relative had cancer. Hearing that cardiovascular disease is the world's leading cause of death, I feel like I didn't fully appreciate its severity. Why do you think that is?
As I understand your question, you're saying cancer struck fear into you in a way that cardiovascular disease didn't. I think that's common, and I think there are a few reasons for that.
One, for a long time — prior to the 1980s, 90s and even into the 2000s — cancer was almost a bad word. Like, we almost wouldn't say "cancer" and I think that's because we, as a population, didn't really understand what cancer was.
Another part of the fear is that cancer is us: Cancer is a malformed, dysregulated version of our cells. Our own cells have gone "bad," and now they're attacking us. There's something intrinsically frightening about that.