The Apple Developer Academy in Detroit today recognized students in its second graduating cohort who completed the 10-month program, which teaches critical business and app development skills and prepares students for careers in the growing app economy.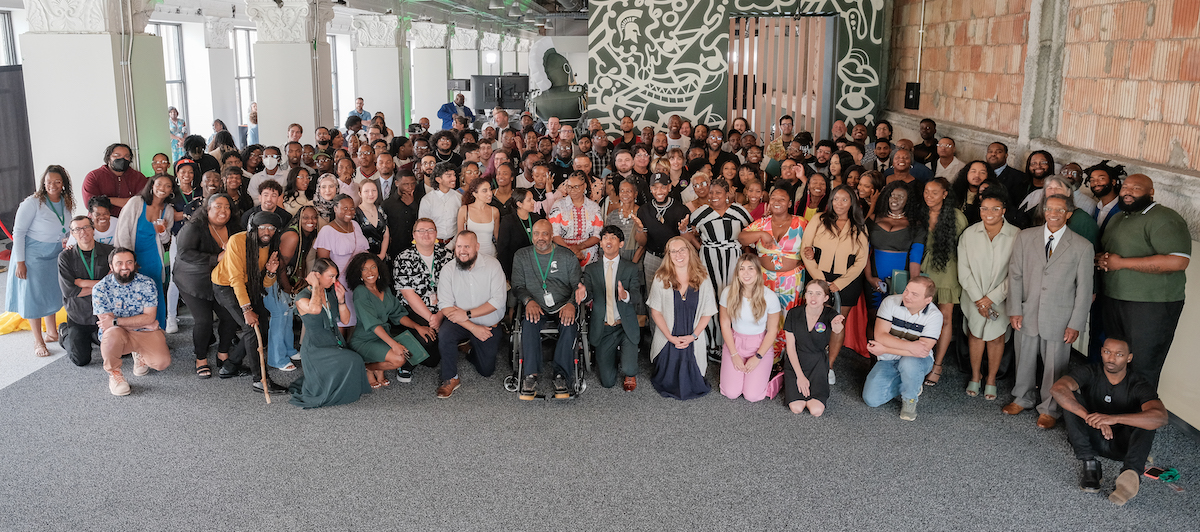 The academy in Detroit is a partnership between Apple and Michigan State University and supported by the Gilbert Family Foundation. The free program, which is the only one of its kind in the United States, was launched as part of Apple's Racial Equity and Justice Initiative and offers students an opportunity to learn the fundamentals of coding, design, marketing and project management — with an emphasis on inclusivity and making a positive impact in local communities.
"Today we celebrate the academic achievements of over 160 new graduates whose skills as app developers and entrepreneurs will now extend to contribute to communities across the city of Detroit, the state of Michigan and beyond," said MSU Interim Provost Thomas Jeitschko. "The growth in this year's number of graduates is a reflection of not only the positive momentum of this shared venture, but of MSU's ongoing commitment to foster collaborative partnerships and community engagement with Detroit."
The 2023 graduating class of more than 160 students range in age from 18 to 70 and come from diverse backgrounds with a variety of educational, professional and personal experiences. Through the program, students received 10 months of rigorous and comprehensive training with all the equipment needed for iOS development provided at no cost.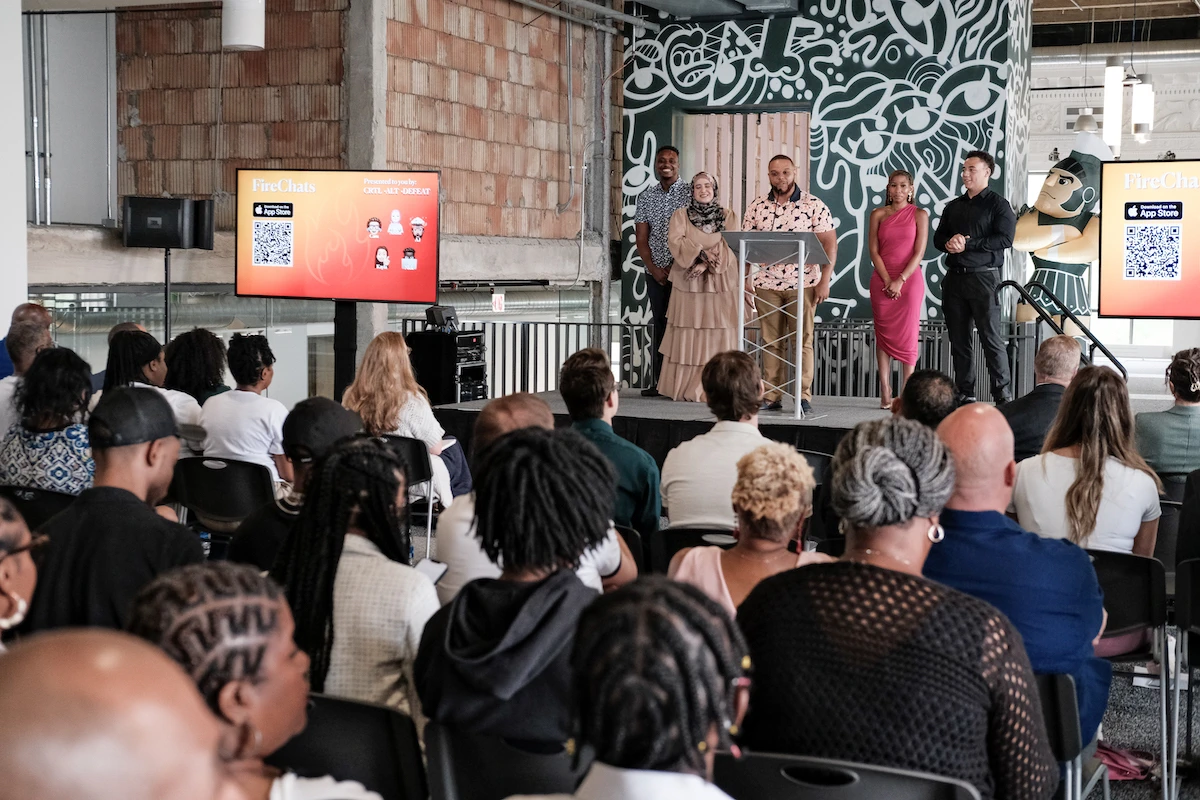 "The academy experience has absolutely changed my life. It was the place where I found my purpose, and began striving for the greatness I had always dreamed of," said Eric Thomas, who joined the academy to chart a new career path after participating in the four-week Foundation program. "I've developed so many new skills, and I can't wait to use those tools to bring equity to my community and inspire others to do the same."
Students worked to develop new apps and businesses during the program — introducing solutions for accessibility, discovering local culture and history, fitness and more — now available or coming soon to the App Store. Apps including Harmony Hikes, Wander Pets, Gone Fishin': A Poetry Book, and FireChats are available now in the App Store, with more coming soon.
To further develop their skills, 50 academy graduates will join the second-year Renaissance program, working on projects with partner organizations while getting continued training and support.
"We launched the Apple Developer Academy in Detroit to expand opportunities and nurture the next generation of innovators in this vibrant and creative city," said Sarah Herrlinger, Apple's senior director of Global Accessibility Policy and Initiatives. "It's been incredible to see the many ways this talented group of graduates have already begun using the skills they learned at the academy to blaze new trails and make a positive impact in the community."
The iOS app economy supports more than 2.4 million jobs across the U.S., including a thriving app ecosystem in Michigan. This year's graduates have secured employment with companies and organizations including Apple, Accenture, JOURNi, Michigan State University, Code 313 and Little Caesars, leveraging their expertise in coding, business, design, technology and project management.
"The Apple Developer Academy in Detroit illustrates that when partners invest in talented people of all ages, identities, and experiences, we create economic opportunity, encourage entrepreneurship, and position Michigan as the best place to build a future," said Lt. Governor Garlin Gilchrist II. "Governor Whitmer and I are committed to helping more individuals, families, and entrepreneurs make it in Michigan, and we are grateful for the work the Academy is doing to set talented people from the Detroit area up for success. Let us keep working together to make Michigan an innovative hub for the technology of the future and build a state where everyone can envision a bright future for themselves."
The academy, located in the heart of downtown Detroit, has been generously supported by the Gilbert Family Foundation. The philanthropic investment is part of the Gilbert Family Foundation's $500 million, 10-year commitment alongside the Rocket Community Fund to provide greater economic mobility and educational opportunities in Detroit.
"The Apple Developer Academy is reflective of our collective commitment to breaking down systemic barriers and increasing economic opportunity in Detroit," said Laura Grannemann, executive director of the Gilbert Family Foundation. "We are immensely proud that for the second year in a row, this partnership has supported an extraordinary graduating class who are already using this experience as a foundation to reinvest into others by creating technology and business solutions to address the needs of their community."
The application window is now open until July 6 for Detroiters interested in joining next year's program. Individuals 18 or older from all backgrounds with an interest in building a foundation for a career in the app economy are encouraged to apply. Enrollment is available at no cost, and students are not required to have any previous coding experience.
For more information on the programs and ways to get involved, visit the Apple Developer Academy at developeracademy.msu.edu.