Arts at Michigan State University are a reflection of what's uniquely possible on this campus. They bring together students, faculty, staff and our surrounding communities to experience the world through different perspectives, engage with the most pressing issues of our time and foster deeper connections with one another.
Here are five opportunities to connect with the arts on MSU's campus this month.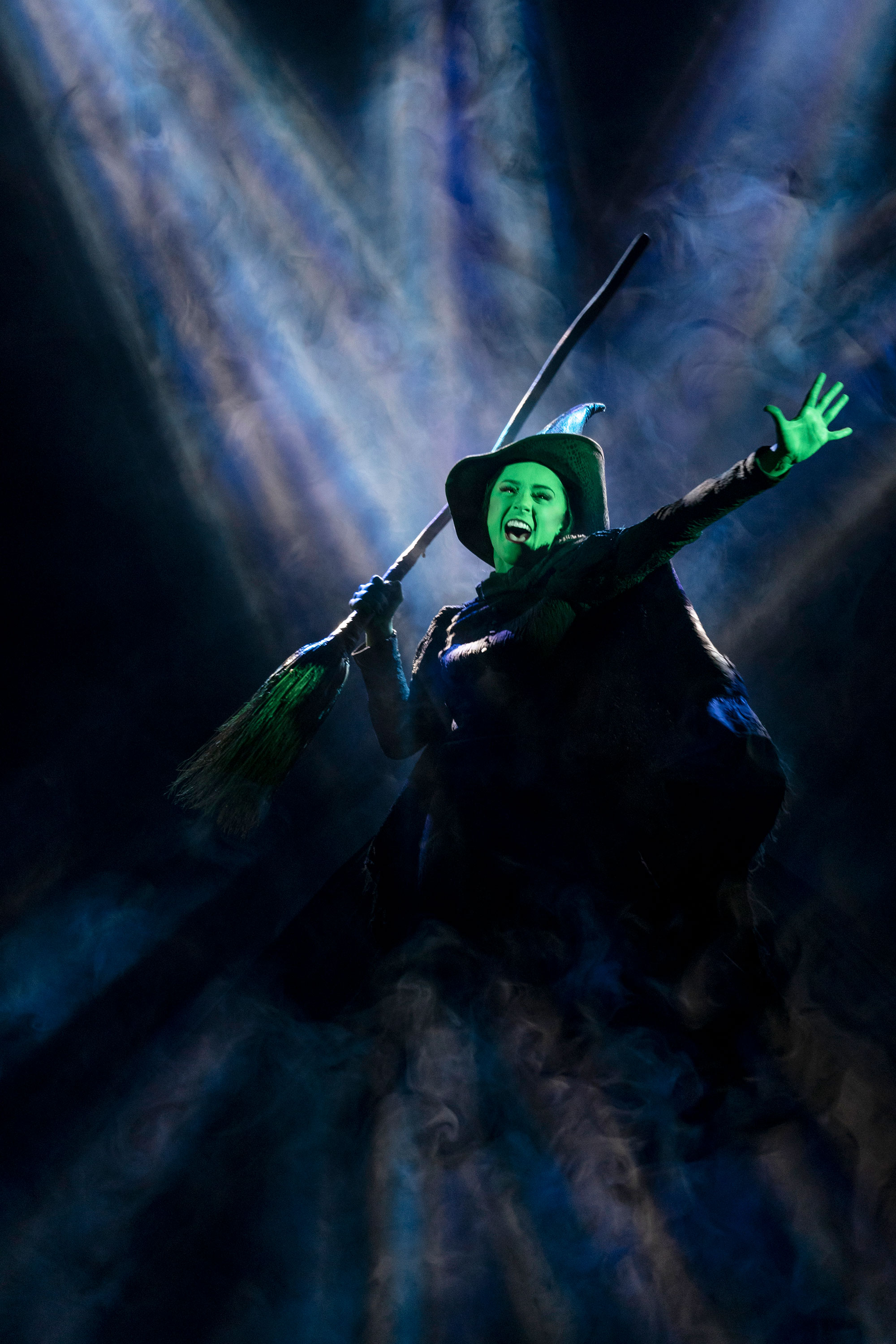 Lissa deGuzman as Elphaba in the national tour of "Wicked." Photo credit: Joan Marcus
"Wicked"
May 10 to 28, Wharton Center for Performing Arts
"Wicked," the Broadway sensation, looks at what happened in the Land of Oz, but from a different angle. Long before Dorothy arrives, there is another young woman, born with emerald-green skin who is smart, fiery, misunderstood, and possessing an extraordinary talent. When she meets a bubbly blonde who is exceptionally popular, their initial rivalry turns into the unlikeliest of friendships — until the world decides to call one "good" and the other one "wicked." Tickets start at $64 for the public and $29 for MSU students (one ticket per valid ID, for select performances only).
Piano Monster
May 14, 3 p.m., Fairchild Theatre
Get ready to be immersed in an unforgettable musical experience for Mother's Day when Piano Monster returns to MSU's campus. This unique, family-friendly concert features multiple grand pianos on one stage played by talented pianists from the MSU College of Music: Deborah Moriarty, Derek Polichuk, Zhihua Tang, Tamar Mikeladze, Genadi Zagor and Eric Zuber. Spend an unforgettable afternoon enveloped in the beauty and dynamic sounds of grand piano performances of the famed Mother Goose Suite by Maurice Ravel, Carnival of the Animals by Camille Saint-Saëns, Jesu, Joy of Man's Desiring by J.S. Bach and more. Tickets are $22 for general admission, $20 for seniors and $12 for MSU students (one ticket per valid ID).
Museum Tour: "The Nightly News"
May 21, 1 to 2 p.m., MSU Broad Art Museum
What do you remember about your dreams? Join MSU Broad Art Musuem curatorial assistant Dalina Perdomo Álvarez for an interactive tour of artist Candy Chang's project "The Nightly News," now on view through May 28. Experience and contribute to this interactive video installation that invites visitors to anonymously write down a short line describing a dream they remember, which is then translated to the screen. Registration for this free event is encouraged.
Visit Beal Botanical Gardens for its 150th anniversary celebration
On May 11, join Beal staff for a lunchtime spring tour of the garden from noon-12:55 p.m. Enjoy spring wildflowers, discover what the garden staff are doing to restore native plants and habitat along the Red Cedar River, and see what birds have begun visiting the Botanical Garden. Bring binoculars if you have them. This event is free and open to the public. Tours meet at the Beal Garden shed/pond.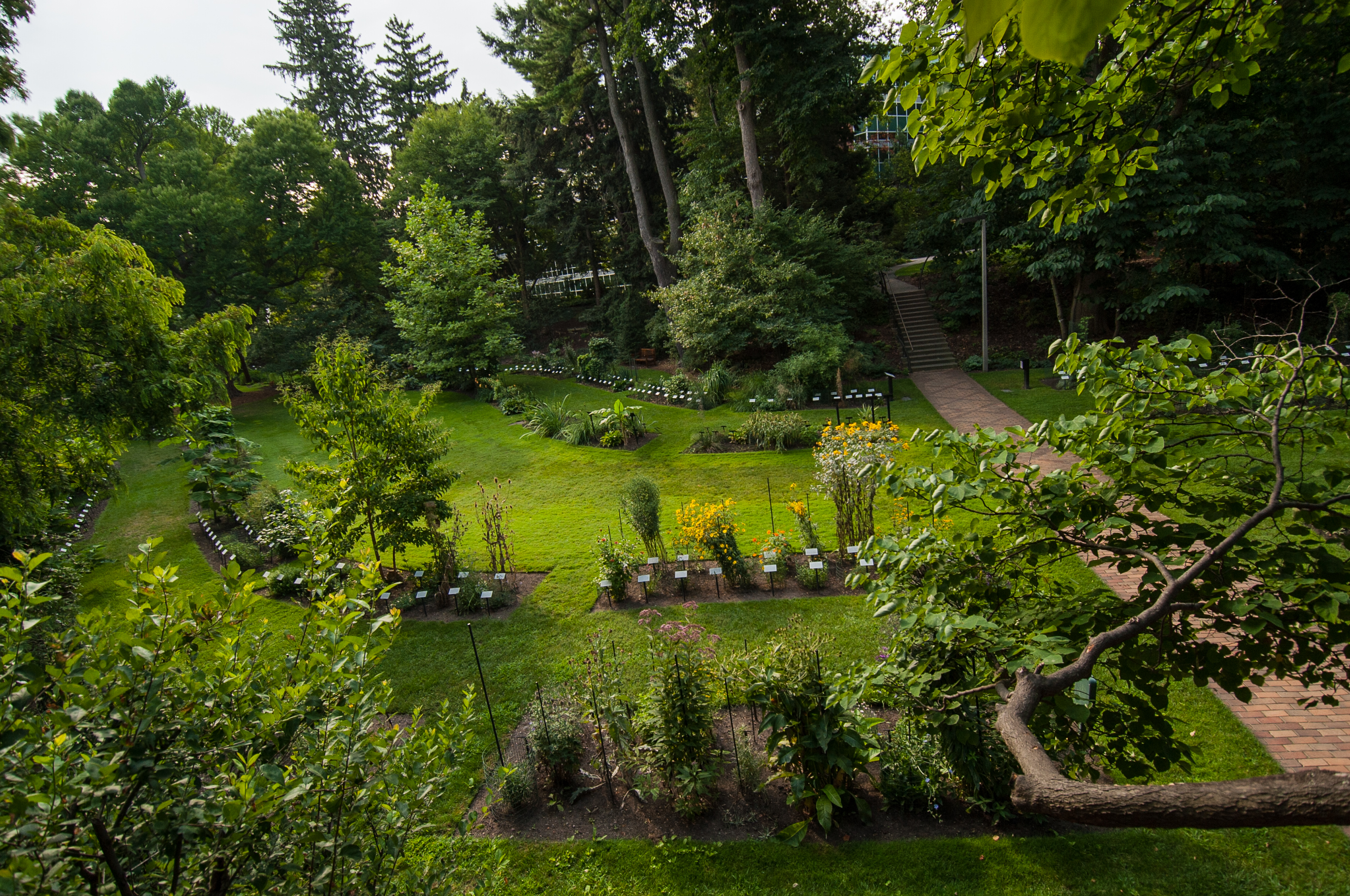 Beal Botanical Garden in bloom
A visit to the garden in May will also mean witnessing its collection of nearly 2,000 botanicals in peak bloom, but it will also provide access to a variety of self-guided mindfulness activities — incorporating the mental health benefits of poetry, music and more into your outdoor experience. Visitors to the garden can stop by one of the many "rooting stations" to pick up a pocket journal full of these activities or access curated music via QR code.
Beal Botanical Garden is free and open to the public every day from sunrise to sunset.
Explore AI artmaking in "Prompt Response" exhibition
MSU Museum, exhibition on view through December 2023
While AI generative models offer new methods of producing content, they also raise complex questions. Who holds the rights to the content created by these models? Are these tools ethical, and do they reinforce biases? What are the impacts of generative AI on the creative process and creative fields? Now on view at the MSU Museum, the interactive exhibit "Prompt Response: Exploring Generative AI" allows visitors to explore the impact of artificial intelligence tools like ChatGPT and DALL-E 2 on society. Visitors are invited to use these emergent technologies to create their own writing and artwork that may be incorporated into the exhibit or for display on various monitors across MSU's campus. The MSU Museum is free and open to the public Tuesday through Saturday from 10 a.m. to 5 p.m.
All events, exhibitions and performances are open to the public. Learn more about arts opportunities on MSU's campus.