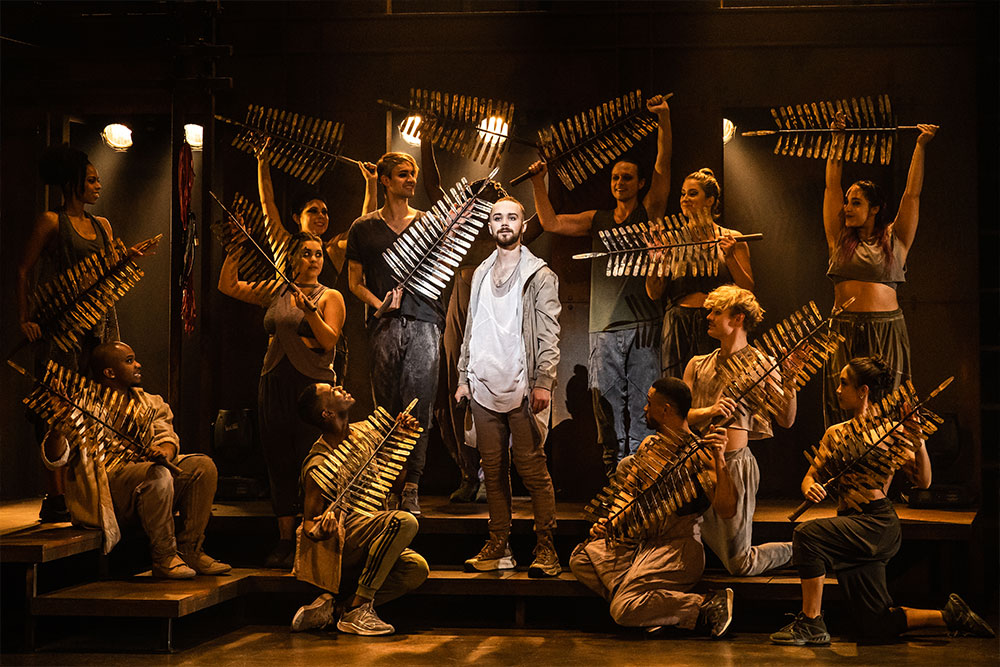 The North American tour of "Jesus Christ Superstar," coming to the Wharton Center for the Performing Arts June 13 to 18.
Arts at Michigan State University are a reflection of what's uniquely possible on this campus. They bring together students, faculty, staff and our surrounding communities to experience the world through different perspectives, engage with the most pressing issues of our time and foster deeper connections with one another.
Here are five opportunities to connect with the arts on MSU's campus this month.
June 10, 11 a.m. to 2 p.m., MSU Broad Art Museum
Stop by the MSU Broad Art Museum on June 10 to celebrate the opening of the museum's newest exhibition, "Shouldn't You Be Working: 100 Years of Working from Home." On view through December 17, 2023, the exhibition explores the blurred boundaries between labor and leisure.
The opening, titled "Shouldn't You Be Relaxing?" includes art making, yoga, food and exhibition tours. Exhibition tours are led by Associate Curator Teresa Fankhänel and offered every 30 minutes from 11 a.m.to 1 p.m.. Tickets to the event and museum are free.
June 13 to 18, Wharton Center for Performing Arts
Celebrating its 50th anniversary, a new mesmerizing production of the iconic musical phenomenon returns to the stage. "Jesus Christ Superstar" is set against the backdrop of an extraordinary series of events during the final weeks in the life of Jesus Christ as seen through the eyes of Judas. Reflecting the rock roots that defined a generation, the legendary score includes "I Don't Know How to Love Him," "Gethsemane" and "Superstar." Tickets start at $39 for the public. MSU student discount tickets are available (one ticket per valid ID for select performances only).
June 15 to 18 and June 22 to 25, Summer Circle Courtyard
The mid-Michigan tradition of free outdoor theatre on Michigan State University's campus is back for its 61st season. Produced by the MSU Department of Theatre, Summer Circle Theatre is designed to be fun for all ages and cultivate the next generation of theatergoers by removing financial barriers to access. This summer's productions include "Schoolhouse Rock Live!" from June 15 to 18 and "A Midsummer Night's Dream" from June 22 to 25.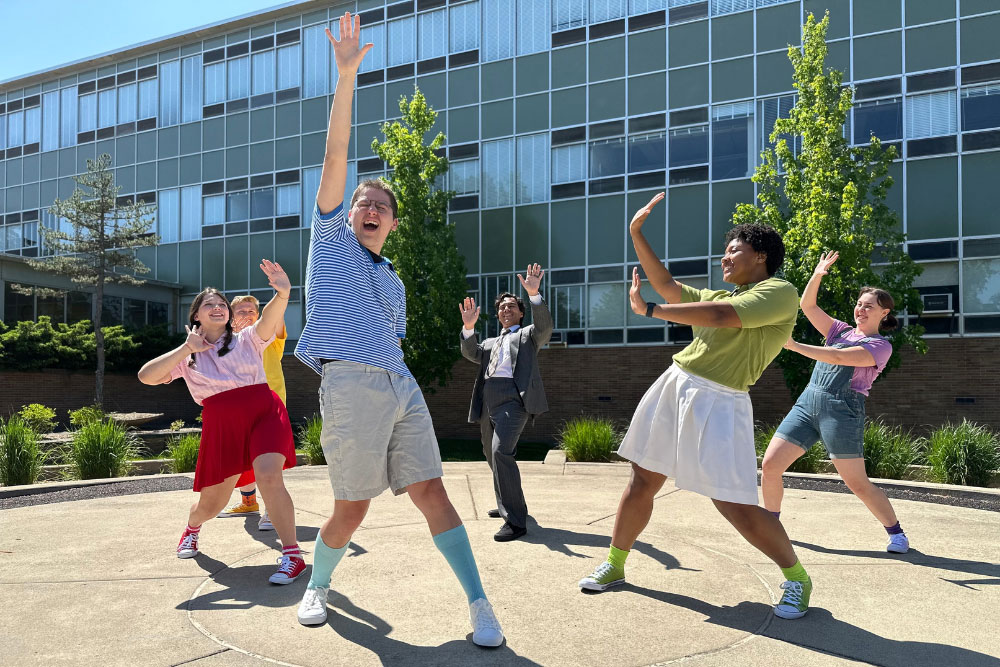 The cast of "Schoolhouse Rock Live!" The 1970s cartoon classic comes to life June 15-18 as part of MSU's Summer Circle Theatre.
June 24, 8:30 to 10 p.m., Abrams Planetarium
Sally's Night is a nationwide celebration of women in STEM led by the Smithsonian's National Air and Space Museum honoring Sally Ride's legacy as the first U.S. woman in space. In partnership with Abrams Planetarium and the MSU Observatory, the MSU Museum is celebrating the life and career of Sally Ride with special activities at the Abrams Planetarium including stargazing after sunset and looking through telescopes at the moon and the planet Venus in quarter phase. Registration for this free event is required.
Celebrating 150 years of Beal Gardens through music and art
June 25, 1 to 4 p.m., Beal Botanical Garden and the MSU Main Library
Join the Beal Botanical Garden and the MSU College of Music for an interactive experience of music, art and science. The free, family-friendly Music in the Garden summer series kicks off on June 25 with a special celebration for the garden's 150th anniversary year. Enjoy drop-in family-oriented art and science activities before the concert begins at 2 p.m. Bring your lawn chair or a blanket to enjoy a performance from MSU College of Music groups and ensembles in a tranquil outdoor setting. After the concert, learn about the 150-year history of the garden with guided tours or stop by the MSU Main Library next door to experience its new exhibit showcasing the legacies of W. J. Beal and the garden with artifacts from Special Collections, University Archives and the Beal Botanical Garden.
All events, exhibitions and performances are open to the public. Learn more about arts opportunities on MSU's campus.