Venkatesh Kodur of Michigan State University will use a prestigious Fulbright Specialist Program Award at India's Birla Institute of Technology and Science, Pilani, to conduct research and training on enhancing fire resistance of materials and structures.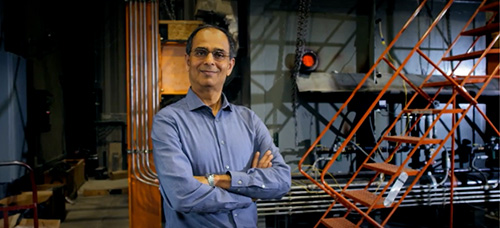 Kodur is a University Distinguished Professor of Civil and Environmental Engineering and director of MSU's Center on Structural Fire Engineering and Diagnostics.
"This fellowship is a great opportunity to help the faculty and students at BITS Pilani to fabricate fire resistant natural fiber-based construction materials (such as FRP) for sustainable structural applications in the construction sector," Kodur said. "Further, I will strive to enhance the collaboration between MSU and BITS Pilani for facilitating joint research and student and academic exchanges."
Kodur said participating in this prominent international program will bring him great professional satisfaction.
"The broader outcomes from this collaboration will lead to socio-economic development through the production of sustainable FRP composite materials using agricultural waste," Kodur added.
To read more about Kodur's research, visit egr.msu.edu