Tracey Covassin, a professor in the Michigan State University Department of Kinesiology, was elected as a member of the National Academy of Kinesiology.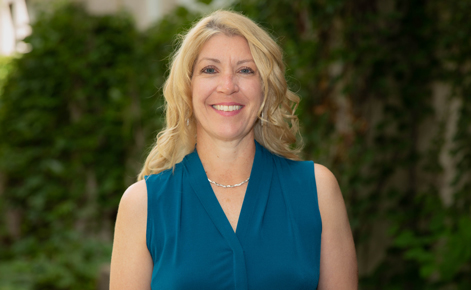 Through their research and leadership contributions, NAK Fellows are noted for how they have progressed the study of human movement. Covassin was one of 18 scholars inducted in 2022.
"Membership in the National Academy of Kinesiology represents the highest honor that the community of kinesiology scholars can bestow on one of its own," said Panteleimon "Paddy" Ekkekakis, MSU kinesiology department chair and fellow NAK member. "During a nearly century-long history, only about 600 individuals have been inducted, which is an indication of the importance of this recognition. We are thrilled that Dr. Covassin has joined this elite group."
A certified and licensed athletic trainer in the state of Michigan, Covassin has nearly 20 years of scholarly background in sports medicine, specifically sports-related concussions. Her work, which has been cited more than 10,000 times, includes more than 145 manuscripts and several book chapters in journals and publications related to sports medicine, neurology and psychology.
Covassin is known for being one of the first researchers to demonstrate differences in sports-related concussion rates between male and female collegiate athletes. Her research on females being at greater risk for concussions than males informed the American Medical Society for Sports Medicine's position statement on concussion in sport (2018). Her research has also found female adolescents and collegiate athletes report more total symptoms, show greater vestibular and ocular-motor deficits and suffer greater neurocognitive impairments following sport-related concussions than males.
For the full story, visit education.msu.edu