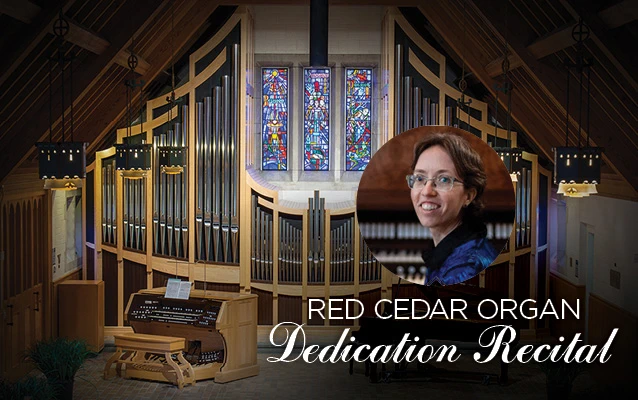 Community members and lovers of pipe organ music can be the first to hear a performance on the new state-of-the-art, custom-made pipe organ in a special dedication recital hosted by the MSU College of Music in the MSU Alumni Memorial Chapel. Guest artist Isabelle Demers will perform on the newly installed Red Cedar Organ in back-to-back recitals at 3 and 7 p.m. on April 10 at the campus chapel.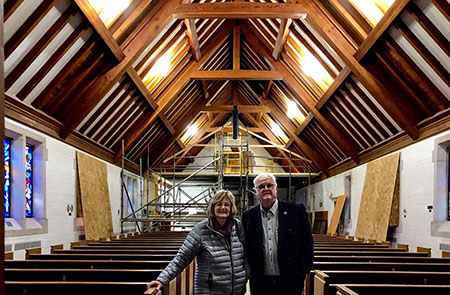 Wanda and Ed Eichler visited the Alumni Chapel while it was undergoing renovations to make room for the Red Cedar Organ. Among their many gifts to MSU, they led funding for the custom-built instrument from Létourneau Organs in Quebec.

Demers is considered a premier interpreter of organ repertoire, with a nuanced virtuosity that demonstrates the versatility of the legendary instrument that is often a cornerstone of cathedrals, concert halls and chapels. She is the Joyce Bowden Chair in Organ at Baylor University and performs at cathedrals and concert halls worldwide.

"We are honored that Dr. Demers graciously agreed to be the guest artist for the inaugural performance on the Red Cedar Organ," said Jonathan Reed, professor of music and associate director of choral programs. "Her virtuosity and ambitious programming will provide the perfect introduction of this beautiful instrument, one which is exceptionally versatile for college and community, including weddings, funerals, memorial services and student recitals. The organ is truly the centerpiece in the iconic MSU Alumni Memorial Chapel."

The Red Cedar Organ resulted from a collaboration between the MSU College of Music and Residential Housing and Hospitality Services to replace the chapel's original organ that was deemed unsalvageable. The custom-build and installation of the new Red Cedar Organ, "Opus134," by Létourneau Organs took nearly 20,000 hours to design, build, install and acoustically tune the instrument within the chapel. The two-manual instrument has a large reed chorus and digital 32-foot pedal stops to ensure versatile use and tonality. The pipes range in size from just over 16 feet to the smallest that is shorter than a pencil, and the palette of sounds they make is designed to offer as much flexibility as possible.
For the full story, visit the College of Music's website.