Tessa Golden Kresch, a junior from Farmington Hills, Michigan, who lived in San Juan, Puerto Rico, is majoring with a bachelor of fine arts in acting with a minor in entrepreneurship & innovation.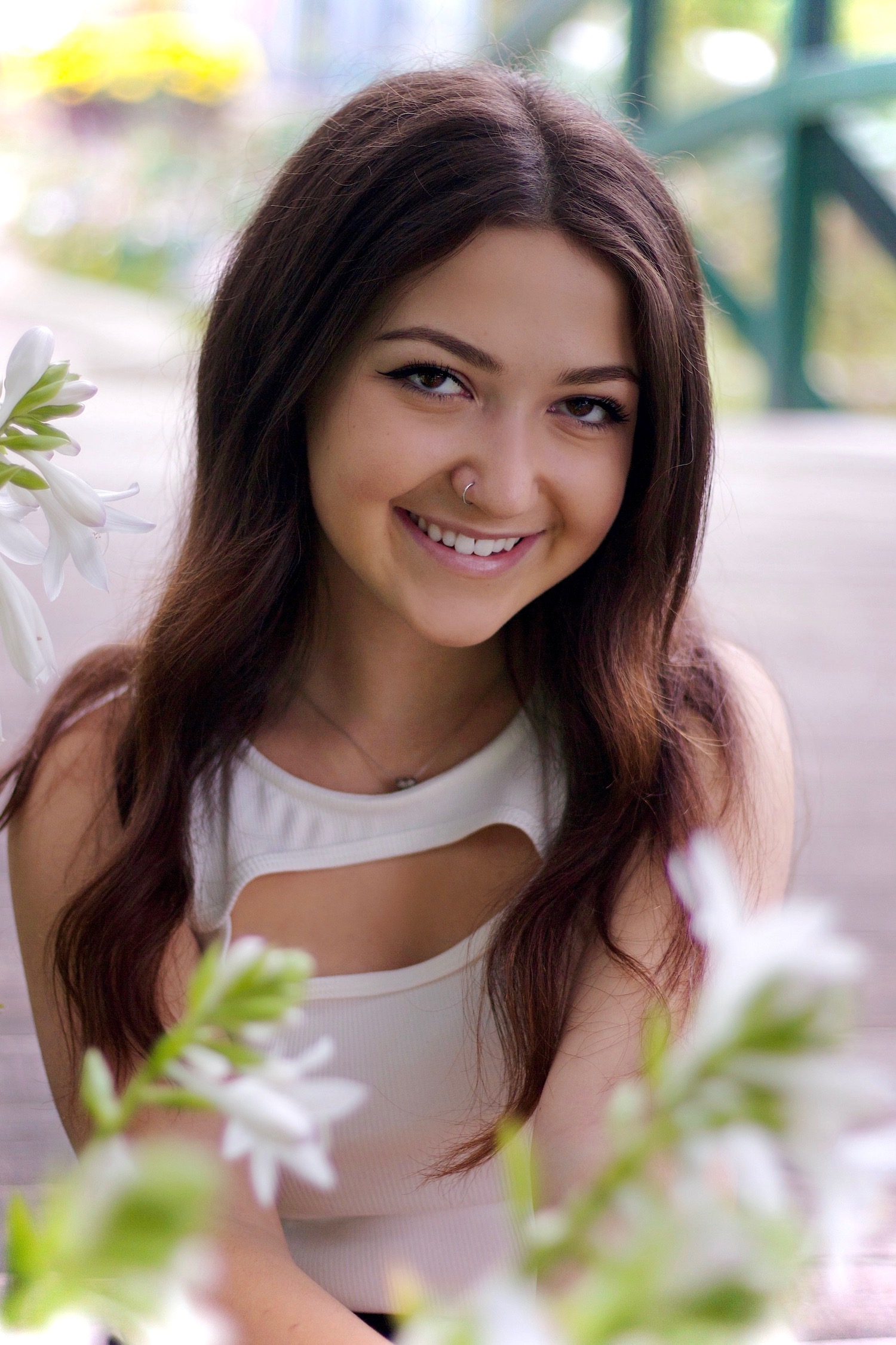 Ever since I was a little girl, I have always been interested in all things performance. From the day I was cast as a spoon in the production of "Beauty and the Beast" at 7 years old, I knew I wanted to be an actor. I participated in numerous school productions and took on roles that extended beyond the realm of cutlery — and with each experience came new challenges and learning opportunities. Theatre was my home, but as I approached the end of high school, I had to make a choice. Would I pursue my passion for performance, or would I choose a more "practical" route? When I found out that I could not only study my favorite thing but also be surrounded by a supportive community of students and faculty, I had to take the leap. I chose to be a Spartan and I never looked back.
My experience at Michigan State University has been nothing but positive. Despite entering freshman year during the first year of the pandemic, I have had many opportunities that have allowed me to grow so much. I joined the
BFA acting major in the theatre department
, and in the two years I've spent as a Spartan, I have been in two main stage productions as well as numerous student and local films. MSU has given me so many opportunities that have led to me finding my community and myself.
During the significant amount of free time I had in 2020, I began to write and record music. I collaborated with my brother-in-law, an MSU alum who is incredibly talented on guitar, and wrote and released several songs. We started a band called Game Under, which was the start of my love for music and audio production. During my entire freshman year, when I wasn't in Zoom rehearsals or clicking through modules on D2L, I was constantly creating, writing and producing. The support that I received from my professors and peers was so touching and only made me more sure of myself. I had made a great decision to become a Spartan.
The theatre department gives students the opportunity to figure out what exactly we want to do and allows us to experiment in all aspects of the theatre. I would not have discovered my love for voice and screen acting if it wasn't for the opportunities that presented themselves at MSU and the encouragement from my professors, specifically
Deric McNish
. He is an extremely talented professor and voice coach who has been one of the most influential people I've met at MSU.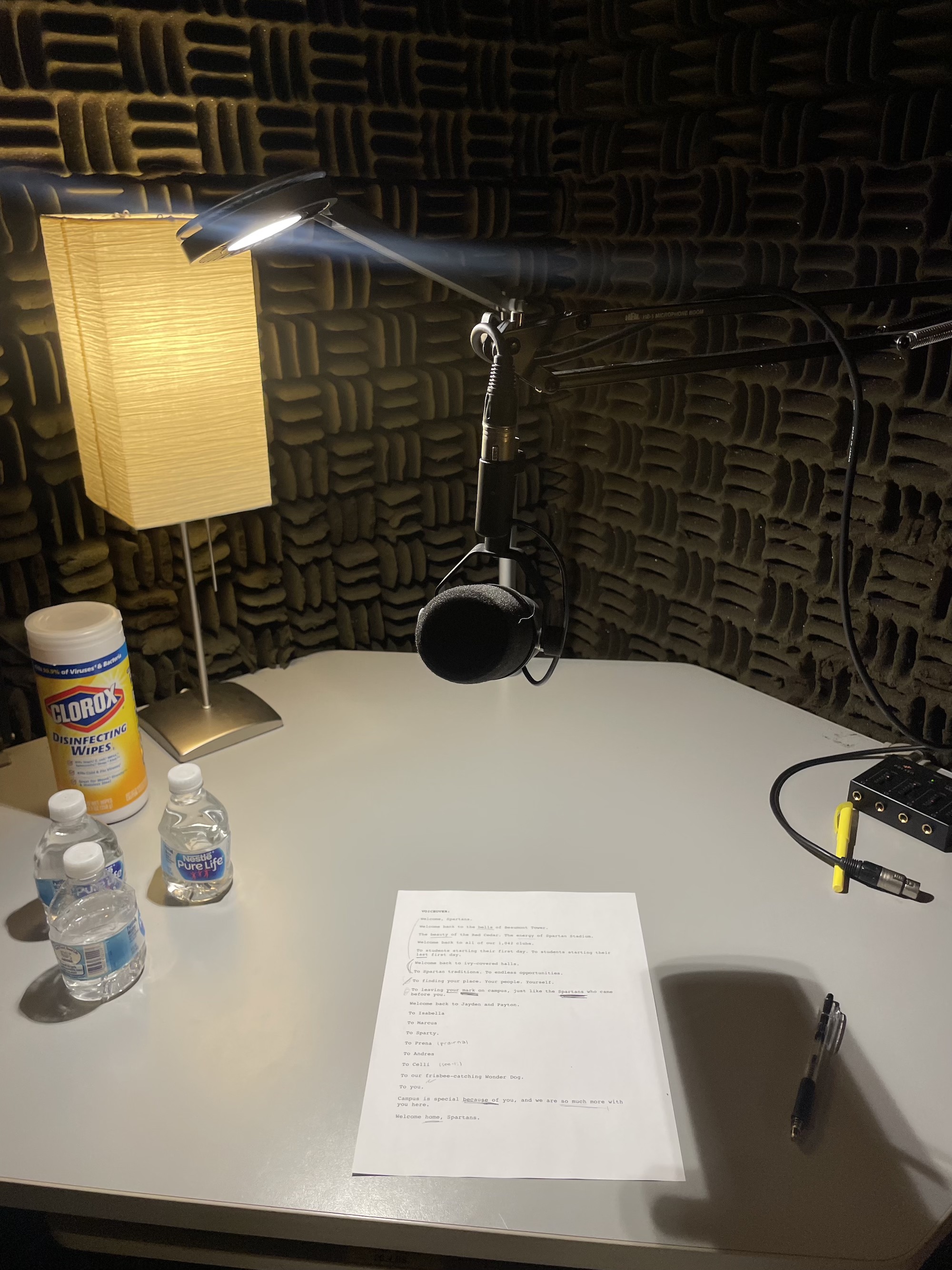 Thanks to Deric McNish, I had the amazing opportunity to do the voice-over for MSU's Welcome Back video this fall. In our voice acting class last semester, I learned so much about how I can use my voice to make an impact. I became really interested in voice acting and audio production, especially after being given the chance to work on this voice-over project with Anthony Siciliano and Nick Schrader. Being a part of the MSU Welcome Back video was a wonderful experience that taught me so much about the professional world of voice-over work and only made me more excited for more opportunities like this in the future.

I have been familiar with being behind a microphone, as I am when recording music, however, being in a professional studio was a completely different experience. In the hour I spent recording and re-recording every sentence, I learned so much about sound production and how much of an impact a room can make on the overall sound. Working with Anthony and Nick was a great experience that taught me so much.

There are opportunities every day, but with the help from the faculty at MSU, I now know where to look for them and how to put myself out there.