Lauren Sawyer is an environmental studies and sustainability senior in the College of Agriculture and Natural Resources. A 2022 CANR Alumni Association Scholarship recipient, Sawyer plans to attend graduate school to obtain a master's degree in public health after graduating in May 2023.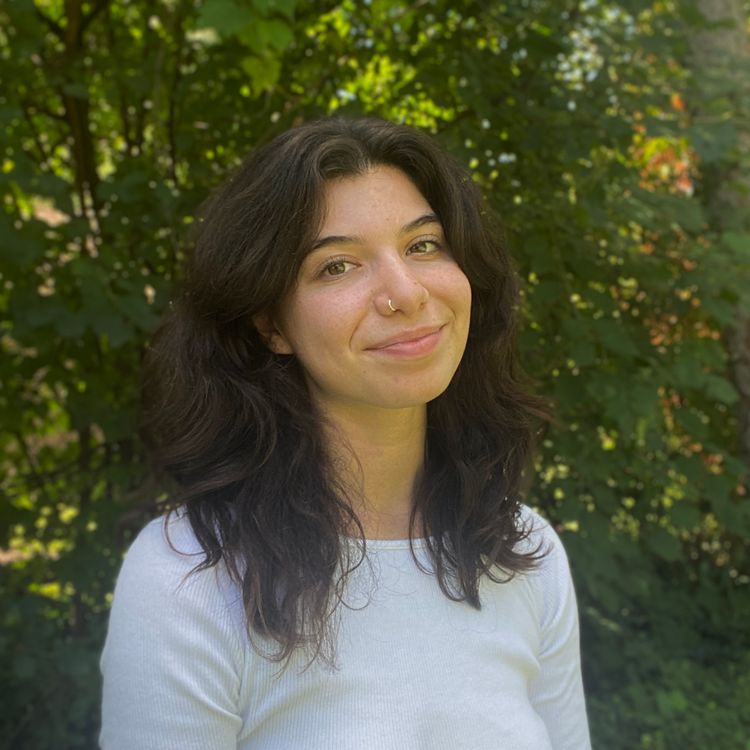 Growing up in St. Joseph, Michigan, I come from a city that is predominantly affluent and white. Right across the bridge in Benton Harbor, however, is a city that has faced significant strife from levels of lead contaminating their water since 2018. I have seen how Benton Harbor has remained resilient despite this challenge.
Environmental issues impact all of us, but some more than others. That is why I chose to major in environmental studies and sustainability, or ESS, in the Department of Community Sustainability. Students like me examine resource use and allocation through the lenses of community engagement, sustainability and environmental justice.
I am inspired to learn about environmental issues — especially in areas with voices that have historically been ignored historically. The ESS major has given me experience in what environmental issues exist, where they are happening and how to combat them. The skills I have gained from the major have equipped me to take on future job opportunities, as well as evaluate the state of our world's most pressing environmental problems.
I have been sure to take advantage of the opportunities available to me at MSU. I have interned at the MSU-Detroit Partnership for Food, Learning and Innovation, an urban farm in Detroit that I wrote about for MSU Extension in 2021, and the Sierra Club's Michigan Chapter. On campus, I am a member of the Spartan Sierra Club, Student Sustainability Leadership Council, MSU Honors College, Bailey Hall Government and the University Committee on Undergraduate Education.
Majoring in ESS can be intimidating because it is such a broad major. There is not one specific job or field of study that all ESS graduates enter after completion but, for me, it is an exciting opportunity to try new things. There is no shortage of what we can do after studying at MSU.
Once I graduate, I plan to pursue a master's degree in public health. I'm hoping to work for an environmental consulting firm where I can assist community members with environmental issues impacting their lives.
Long term, I hope to promote conservation and environmental policy at the federal level. Thanks to my time at MSU, I believe I am going to be able accomplish just that.
This story was adapted from an article that originally ran on the College of Agriculture & Natural Resources website.