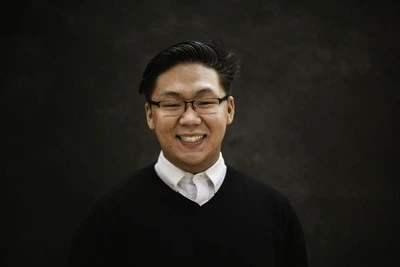 Haitau Yang is a first-generation Hmong American student in his third year at Michigan State University, majoring in applied engineering sciences with a concentration in supply chain in the College of Engineering. He is the current president of the Hmong American Student Association and the vice president-elect for the Asian Pacific American Student Organization executive board.

To talk about me, we must first talk about my Hmong identity. Growing up, I've always questioned my ethnicity as people always assumed I was Chinese. Being Hmong, I am a minority of a minority. Many people ask me what Hmong means and if that's the same as Mongolian. The Hmong ethnic group is a people without a home country that originated from Indochina.
Today, my people are found all over the world, displaced by the Vietnam War and the Laotian Civil War, also known as the Secret War. From farmers to CIA-backed guerilla fighters who helped slow down the spread of communism in Southeast Asia, my people became refugees fleeing their homeland to avoid persecution. My parents and their families were pushed into the jungles of Laos, forced to navigate the terrain in the night, under the gunfire of the Pathet Lao soldiers. The displaced Hmong were placed into refugee camps in Thailand and, soon after, the United States, France and Australia.

Years later, the first few generations of American-born Hmong children came into a world that their parents never got to experience growing up. A world where farming and hunting were not central to daily life and where someone can go to school down the street or take a bus instead of walking for miles on end just to get an education. Students like me have grandparents who speak little to no English and parents who only speak proficiently enough to get their message across.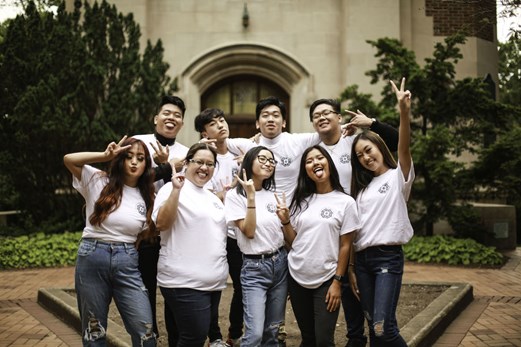 Today, as a Hmong student here at Michigan State University, I serve as the president of the Hmong American Student Association. I joined HASA because of its involvement in my childhood and my family members who joined while they were in college or attended events. I wanted to give back to my community by joining the organization.

As president, I strive to encourage the Hmong youth in our community to pursue higher education, be it university or vocational school. I also use this opportunity to provide a community for the Hmong students on campus and use it as a forum for them to network with our Asian Pacific Islander Desi American, or APIDA, affiliate organizations. Under my administration, my first executive board founded the Hmong Student Network in which 13 Hmong student organizations across the nation work together to bring the national Hmong community together.

My people have come a long way from farmers to students and now lawyers, doctors and politicians. Serving on the HASA executive board for three consecutive years has allowed me to build a connection with public Hmong figures across the nation, including local politicians and APIDA activists.
Hmong American Heritage Month takes place in the month of April, celebrated statewide in Minnesota and Wisconsin, and coincides with MSU's APIDA Heritage Month. I encourage our readers to attend these APIDA events to learn something new and meet new people as we celebrate APIDA Heritage Month. As we learn about our peers who identify as APIDA this month, I also ask for readers to not only learn about our customs and cultures but also our hardships as a community.