Jennifer Gumbinger is a junior majoring in supply chain management in the Broad College of Business. She was awarded a $6,500 scholarship from the Transportation Club of Detroit in October.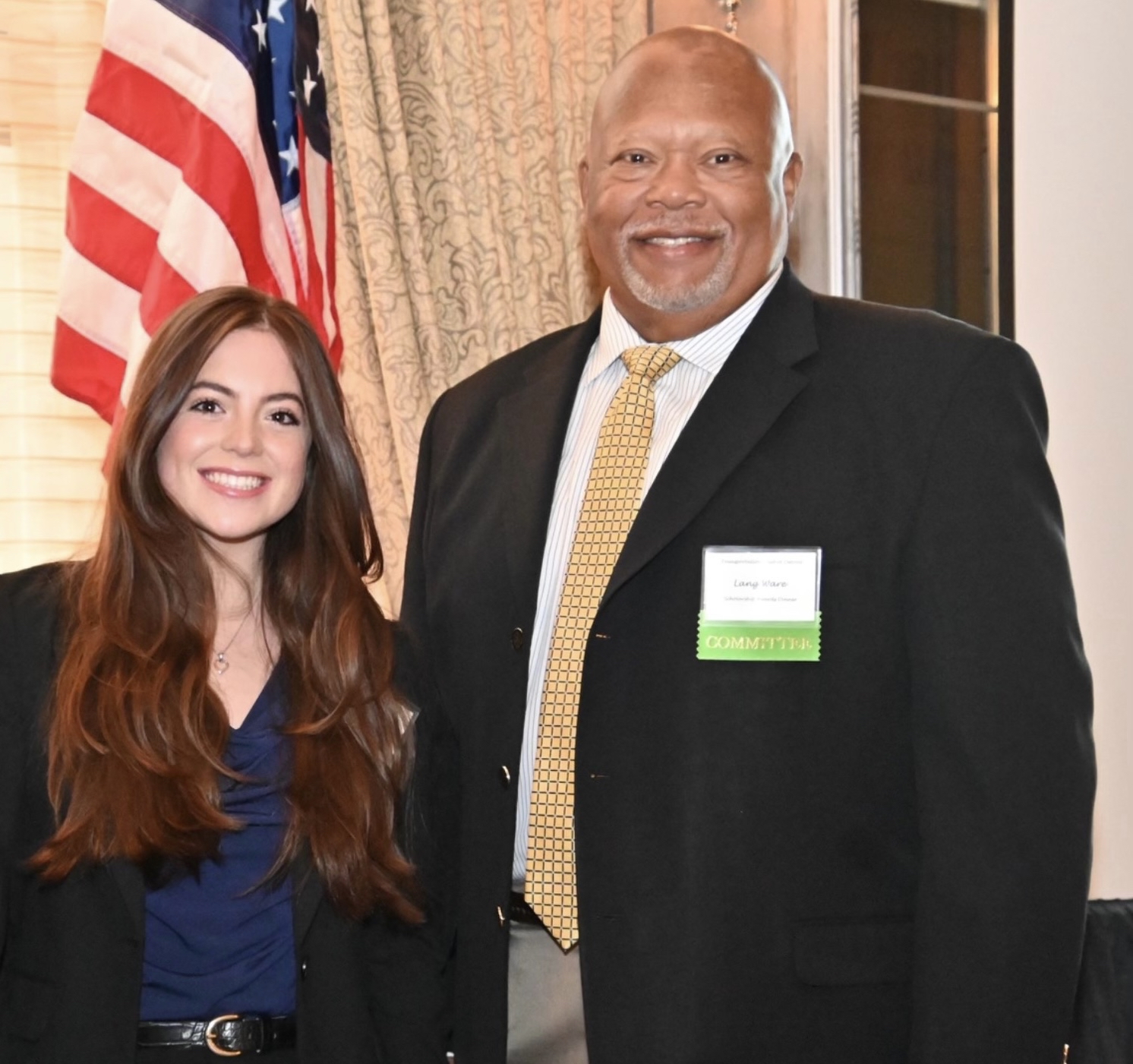 Jennifer Gumbinger at the 2022 Transportation Club of Detroit Scholarship Dinner with Lang Ware
Supply chain management is such a strong and important field, driven by challenges, growth, innovation and excitement, as there are always problems to solve and improvements to be made. What initially drew me to supply chain management was how it includes all aspects of business and, ultimately, drives the efficiency of a company.
Through my past two internships and the projects I have worked on, I have been able to help create actual solutions to problems and leave my mark on a company. I've realized just how technical supply chain is, and reliant on problem solving and innovation. This excites me for what my future can hold in the industry.
On Oct. 19, I had the honor of attending the 2022 Transportation Club of Detroit Scholarship Dinner, at the Detroit Athletic Club. The TCD provides scholarships annually to students studying supply chain and/or transportation at universities in Michigan, and I was one of six winners this year – receiving TCD's largest scholarship.
While this scholarship will help me pay for educational expenses, it means way more to me than just financial relief – this was a true honor and an unexpected gift. Scholarships like this one offer purpose, encouragement and drive. This scholarship, based on my career and academics in supply chain, helps provide encouragement and reassurance that hard work truly does pay off, and that I am on the right path.
I am grateful to TCD for providing me with this opportunity to further my success through my education and partake in experiences that will continue to drive my career. To be recognized and supported by so many industry professionals and staff from Michigan State University – like Kelly Lynch and Chris Lussenhop – is incredibly fulfilling. With this honor and my passion for supply chain, I'm eager to take my next steps in supply chain management and I hope one day I can help students achieve their goals, just as I have been helped to achieve mine.