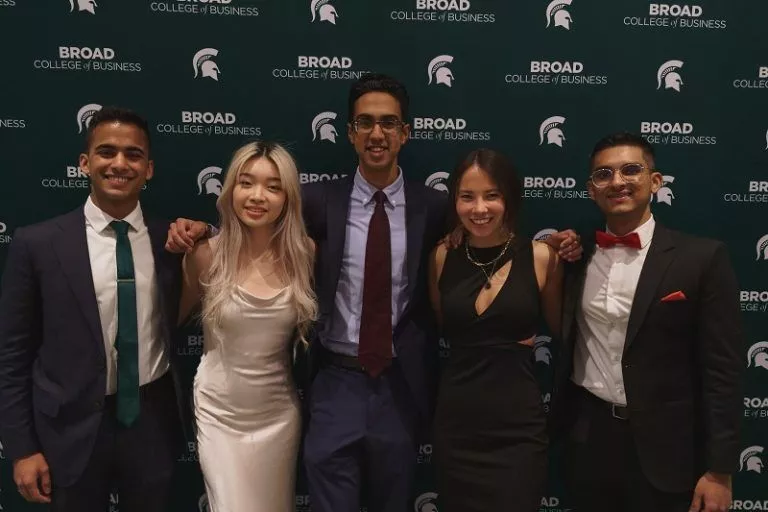 Last year, Spectrum Consulting Group, a Michigan State University student-run consulting firm, launched a $20,000 scholarship dedicated to supporting promising incoming first-year students who want to pursue a business-related degree at MSU.
The group is eager to continue this fund in the coming years and recently hosted an event on April 22 to celebrate the launch of the scholarship with a new name: the Vedaant Garg Memorial Scholarship.
After the death of consultant and dear friend Vedaant Garg, SCG wanted to find a way to honor Garg and keep his memory alive not just within SCG but throughout the community. Full of ambition and highly involved on campus, Garg was a junior studying supply chain management when he passed away in January 2021.

The SCG team was joined by Garg's loved ones, SCG alumni from across the country, Broad College students and faculty, and SCG's clients at the Graduate East Lansing to celebrate Garg's life, raise additional funds toward the scholarship and recognize SCG's success in the last five years.

"Vedaant embodied what it really meant to give back to other people and was always thoughtful of others. Therefore, we are so excited to be here tonight, celebrating him with all of you, the people who he has impacted or have impacted him in a special way," Shri Dareddy (B.A. Supply Chain Management '22), SCG's 2021–22 director of marketing and human resources, said at the event.
To read the full story, visit broad.msu.edu.