Construction has begun on a new $4 million, one-story facility that will serve student organizations in the Michigan State University College of Engineering.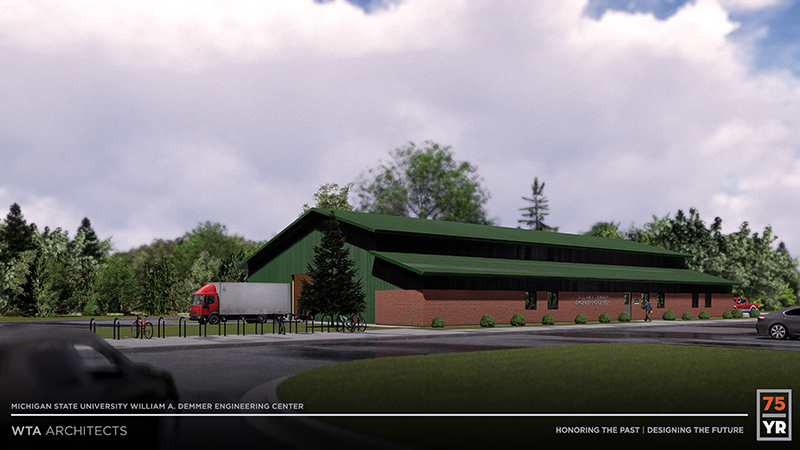 The William A. Demmer Engineering Center will provide an on-campus facility for registered student organizations. The 10,000-square-foot building is being constructed near the corner of Farm Lane and Mount Hope roads, adjacent to the MSU Scene Shop Teaching Lab on the south end of campus.
The heart of the working space in the new Demmer Engineering Center will be an open shop area, where walls and barriers will be kept to a minimum to create flexibility for current and future projects. A dedicated conference space will allow collaboration among team members, faculty members and visiting professionals.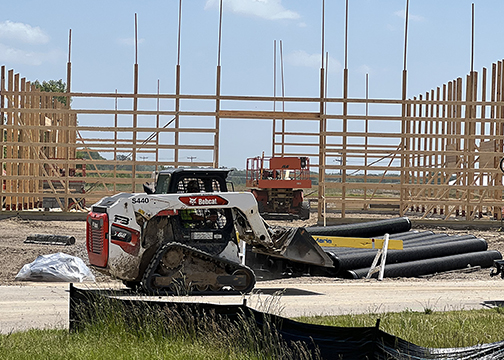 A modern design center will feature a bank of computers and equipment — such as plotters and 3-D printers — allowing students to apply their technical expertise and creativity on new or re-designed projects.
Other features in the new facility will include a testing area to test and conduct performance analysis, tolerances and vehicle aerodynamics and a machine shop for hands-on design and build. There will also be a fabrication area for using tools such as welders and jigs or putting multi-part pieces together such as A-arms or chassis in a safe and spacious area. Plus, a finishing room to improve finishing processes and making painting more efficient and safer and a manager's office for efficient business operations.
While the current facility on Jolly Road is not easily accessible to students without a vehicle, the new facility will be served by the CATA bus line and is accessible by bike or car.
This story originally appeared on the College of Engineering website.