Patrick Forystek has been the director of the Student Veterans Resource Center since 2018. He talks about his experience as a veteran, as well as how he works with military-connected students at MSU.
As the director for the Student Veterans Resource Center, I always struggle a bit to describe my role when people ask. It's a little bit of everything, from outreach to incoming military-connected students, to programming while they're here, to employment and alumni support. Along the way, I get to work with offices all over campus to assist our students. My office is often the starting point for our military-connected students, regardless of where they end up. No matter how I explain that the key thing I always mention is how rewarding this work is.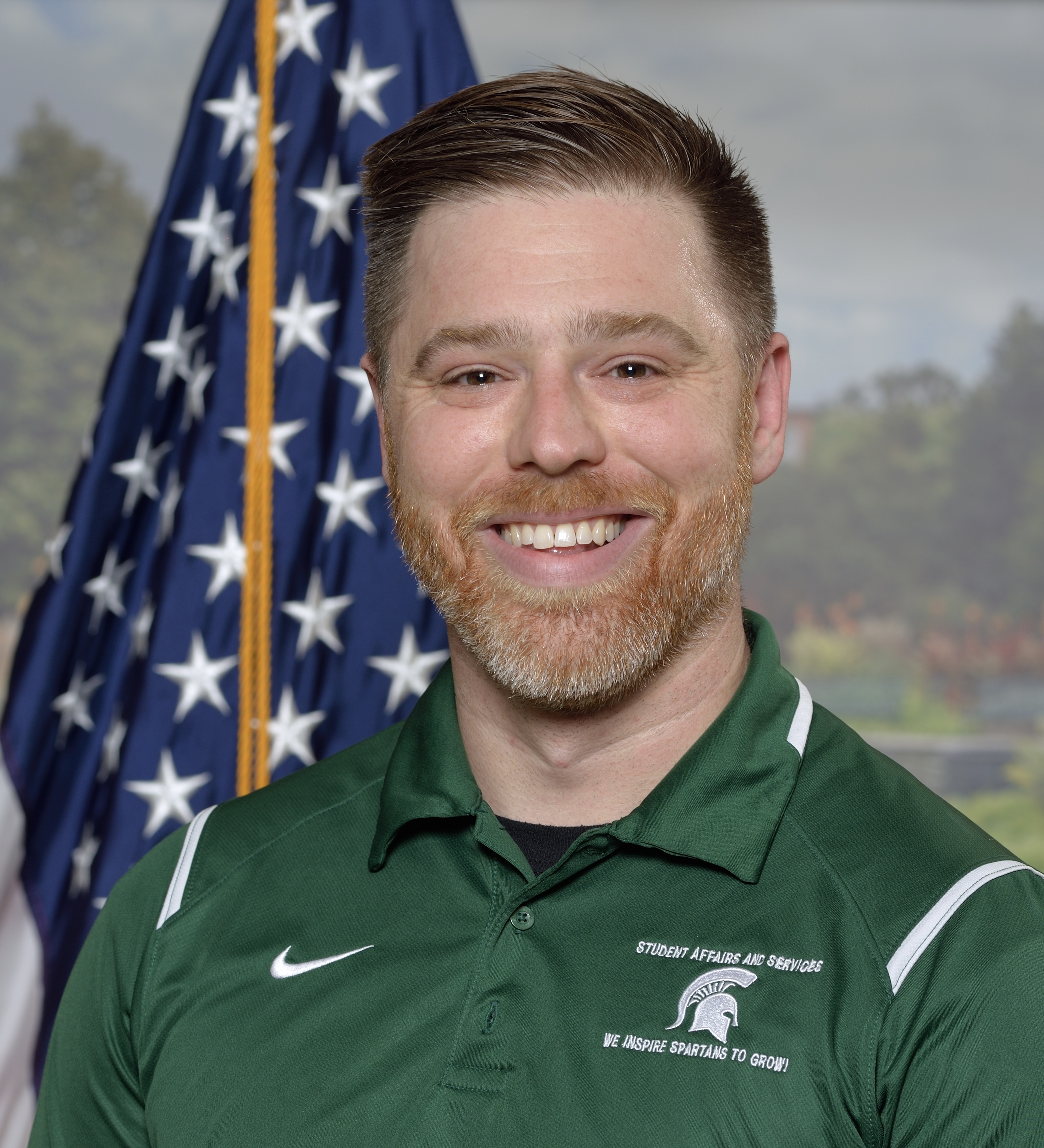 I spent four years in the Marine Corps, leaving active-duty service in 2012 with no real idea of what I wanted to do and, naturally, how I could get there. I was lucky enough to find myself back in school utilizing my GI Bill®. The first couple semesters were challenging, but I had outstanding support from the resource center on campus. As I worked through my degree, I started working as an office assistant there and found the work to be rewarding and quickly realized I wanted to work with military-connected students.

From there, I spent time as an interim coordinator at a smaller public school, then moved on to a private non-profit institution as the services coordinator and school certifying official. After a few years of that, I accepted a position here at Michigan State in late 2018. One of the things that stood out here was the culture of support for our military-connected students. From military appreciation games through athletics to direct support from faculty, I can't think of a single instance where I couldn't find support for a student in need.

I had the luxury of taking over a newer office, opened in 2015, with a predecessor that did amazing work. She set the framework and in the last four years, we've been able to increase those services. We now provide incoming military-connected students with virtual orientation sessions, a 1-credit first year experience course specifically for student vets, a flourishing Student Veterans of America chapter and peer support program. We don't forget the fun stuff either! Military-connected students can join us for our fall welcome, Veterans Day open house, the many military appreciation games through athletics, and our veteran hockey game at Munn Ice Arena in the spring.